Quiet Triumph of Devin Booker.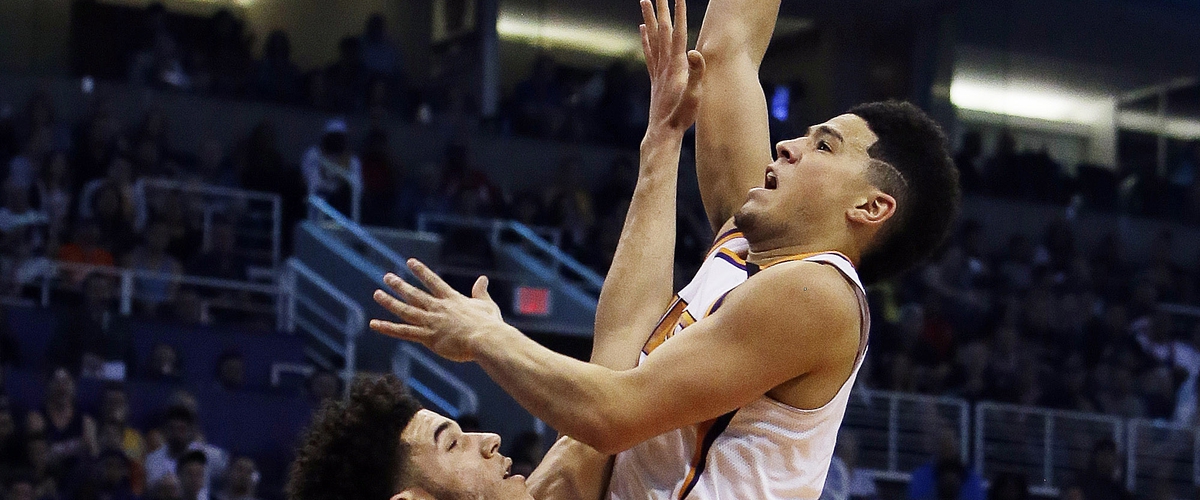 The young 2017 NBA season has been filled with many early but great moments, starting with the discovery of Kyle Kuzma to last nights Joel Embiid' 46/15/7/7 performance. But all through these moments some players have gone unnoticed.
Devin Booker has quietly put up career numbers so far this year, improving on every stat even raising his EFG% from a career 48.1% to 51.9% thus far. Even though Phoenix has been playing right on schedule with a 5-10 record Booker has managed to play above standard. With his 23.2 PPG and his six 30+ point games Booker has been one of the sole shining points of the Suns season. With many of the rookies such as Derrick Jones Jr., Dragan Bender and Marquese Chriss performing under-whelmingly Booker has been heavily relied on to produce night in and night out.
One of the most upsetting parts of Booker' season is that four of his six 30 point games have been wasted on loses where their second scoring leader struggles to find 15 points (with the exception of TJ Warren hanging 23 on the Lakers). Booker has managed to play a couple duds putting up point totals of 9,9,12 and 13 in respective games all while shooting a collective 17 for 52 giving him a 32.7 FG%. That comes along with the learning curve of being the main focal point of an offense keep in mind that he's still only 21 and has many more years ahead to perfect his craft.
Booker has quietly put up the 12th highest PPG so far this season and looks to build on those numbers tonight as the Suns are scheduled to play the Rockets at Talking Stick Resort Arena at 10:30. The Rockets are a high flying offense in which Phoenix will have to attempt to keep pace and Booker will be heavily relied upon if they want a chance at winning the contest tonight. Who asides Booker will be stepping up for the Suns tonight? Tune in tonight to find out.
---