Russell Westbrook signs a 5-year extension with Oklahoma City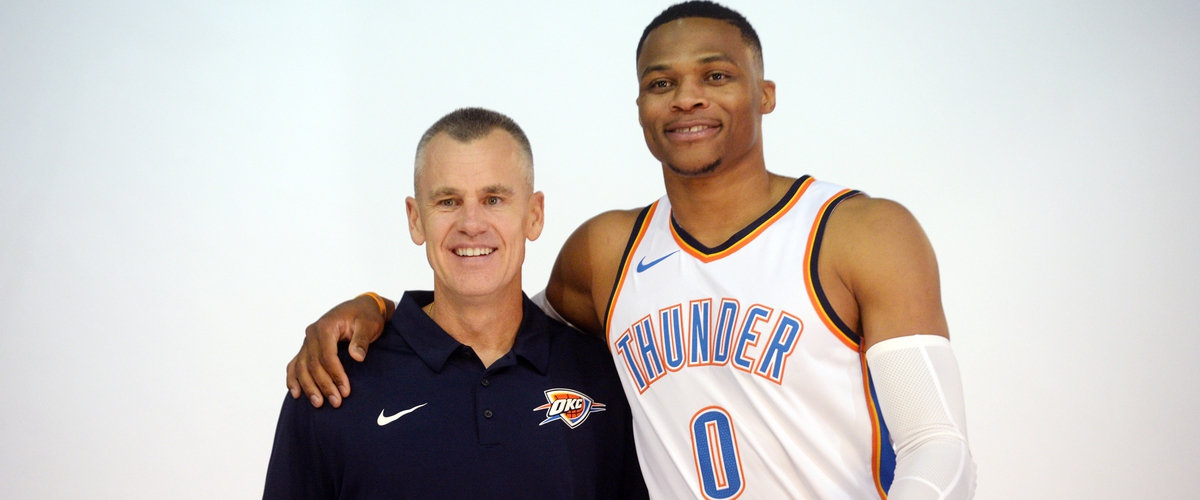 It has finally happened. After an offseason of uncertainty, big trades, and excitement, it all comes to a fitting end with the leagues MVP Russell Westbrook signing his mega-deal to stay in Oklahoma City for the next 5-years. The extension is worth 205-million and will keep the superstar in OKC through 2023. This is the biggest day in the ten year history of Thunder basketball. A superstar decided, on his own, to remain in Oklahoma City for the foreseeable future. In classic Westbrook fashion, he did it quietly, at 2:15 CST on the last Friday in September, he signed the richest deal in the NBA. A move that has been in the works all offseason and left fans uneasy when it did not happen right away, bookends the best offseason in Thunder basketball history.
This is huge for Oklahoma City as playing with one of the best players in the league is enticing, just ask Carmelo Anthony who approved a trade to OKC to play with the powerful point guard, or the other all-star new comer in Paul George, who has already entertained the possibility of forgoing a California party with the purple and gold to stay in quite little Oklahoma City and possibly winning big here.
The biggest thing to come of this deal, is what it does for the state of Oklahoma and their fans. A league MVP, a guy that averaged a triple-double a year ago, just got not only paid, but paid big. It puts to rest the narrative that "Oklahoma City will never be able to keep superstars.", "No one wants to play in Oklahoma.". It shows the Thunder are here, and here to stay with sustained success. With a season that will bring so much uncertainty like; will Carmelo and Paul George leave? Now starts with one thing set in stone, Russell Westbrook is the face of the franchise for years to come.
A year ago at this time, the Thunder organization was preparing for life-after-Durant, and did not quite know how to recover from the surprising departure of the small forward; Thunder GM Sam Presti now wonders: Who is Kevin Durant?
It is safe to say, this is Russell Westbrook's, and the Thunder's next chapter.
For more news, notes, and opinion on the Thunder follow: @Rylan_Stiles on twitter.
---