Thunder weekly notebook; Opening day Roster, This weeks games, and more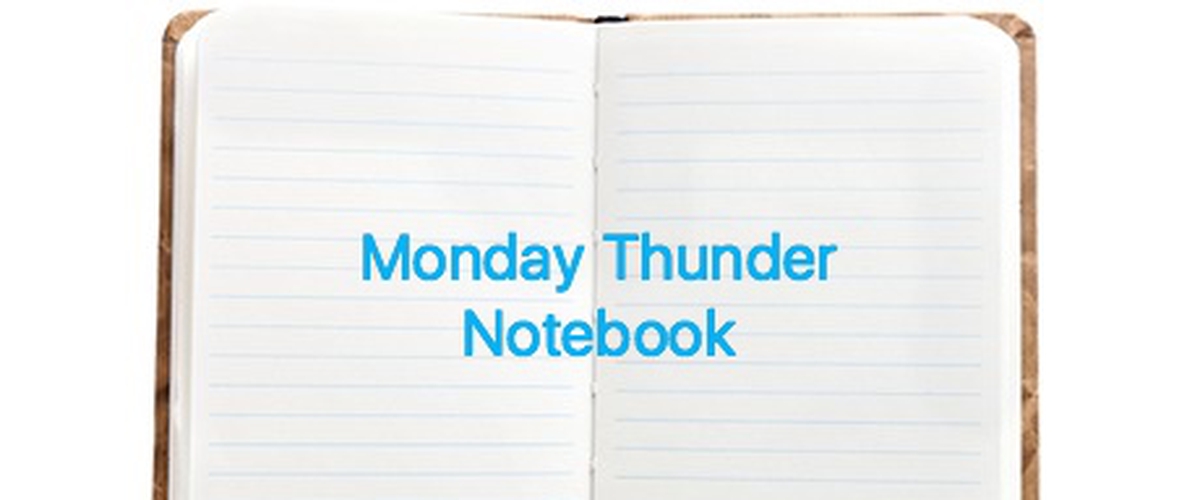 It is finally game week! The Thunder get their season underway Thursday night against the New York Knicks.
This weeks slate of games: Thursday night against the Knicks, Saturday the Thunder travel to Utah and take on the Jazz, before coming back to Oklahoma City for a Sunday Night clash with the Timberwolves.
The Thunder announce their opening day roster:
Guards: Russell Westbrook, Raymond Felton, Andre Roberson, Alex Abrines, Terrence Ferguson, Daniel Hamilton.
Forwards: Paul George, Carmelo Anthony, Patrick Patterson, Jerami Grant, Josh Huestis, Nick Collison, Kyle Singler.
Centers: Steven Adams, Dakari Johnson.
A brand new Thunder podcast has begun! The Loud City Podcast.
Click here for a Thunder season preview.
For more Thunder news, notes, and opinions follow: @Rylan_Stiles on twitter.
---