Thunder season preview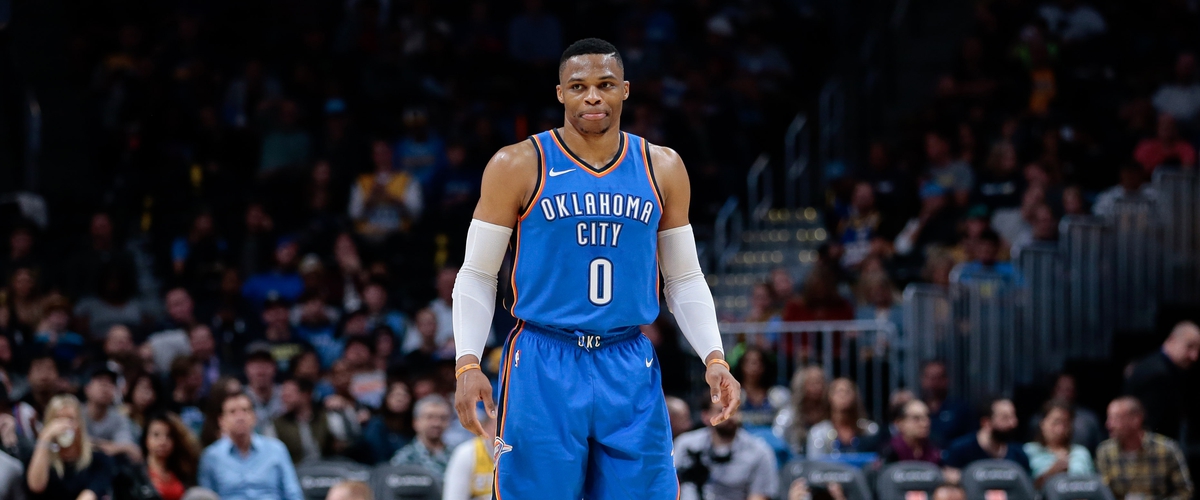 The shorten NBA pre season has officially came and went, after the four games the Thunder went 3-1 with, wins over the Pelicans, team united (Australia), and the Nuggets. The regular season is still 8-days away, so what better time to preview the upcoming season?
Roster moves:
The Thunder acquired: Paul George, Patrick Patterson, Raymond Felton, Carmelo Anthony, and Terrence Ferguson.
The Thunder lost: Victor Oladipo, Domantas Sabonis, Enes Kanter, and Doug McDermott all via trade.
The Thunder resigned: Nick Collison, Andre Roberson, and Russell Westbrook.
The Thunder starting 5: Russell Westbrook, Andre Roberson, Paul George, Carmelo Anthony, Steven Adams.
The Thunder projected bench: Alex Abrines, Patrick Patterson, Jerami Grant, Josh Huestis, Raymond Felton, Kyle Singler, Nick Collison, Dakari Johnson, and Semaj Christon.
Key bench contributors: Fans, media, and even the Oklahoma City front office has worried about the depth on this squad, for good reason. While it may not be the best in the NBA, it also is not the worst. Guys like Alex Abrines, and Patrick Patterson will provide a huge lift off the bench. Patterson was penciled in as a starter prior to the trade that brought in Carmelo Anthony to OKC. Jerami Grant's athleticism, and tenacious defense will bring a lot to the Thunder much like it did last year. Raymond Felton, once healthy, will provide relief for Russell Westbrook, and do so in a serviceable fashion. Something OKC lacked a year ago. Felton has also demonstrated leadership in his short time with OKC. Josh Huestis has been a bright spot this pre season and has earned a shot to get valuable bench minutes, and I think he will impress fans. And let us not forget the best Thunder player in franchise history, he might wear number 4 but he is number 1 in your heart. He hustles, he is scrappy, he leads the NBA in did not play coaches decision, Nick Collison.
Pre season takeaways:
1) The Oklahoma City Thunder as you would expect had a lot of different line ups throughout the preseason thanks to head coach Billy Donovan, he loves tinkering with different combinations. For the first three games of the preseason Carmelo Anthony ran with the second unit. Last night against the Nuggets, Paul George was tasked with that duty. It worked a lot better with Paul George helping a young second unit than Carmelo. Although Anthony did not preform poorly, PG13 was just more effective. An interesting trend to follow throughout the season.
2) The Thunder took a lot more 3's. Everyone got in on the 3-point-party, even big man Josh Huestis nailed 4-three-pointers in Denver last night. On fast-breaks, the Thunder still attacked the basket when need be, but any chance they get, they dished the ball to an open man behind the arch for three in a fast break situation. That is a welcomed sight to see, as the Thunder were one of the worst three point shooting teams a year ago. A model that can not win in this day-and-age.
3) Carmelo Anthony seems to have bought in. Carmelo Anthony spent the preseason hustling for rebounds, playing very good defense, and being a team player, finding the open man. If he is this sold out for preseason, what will he do during the regular season?
4) Spacing! This Oklahoma City Thunder squad with Russell Westbrook, Carmelo Anthony, and Paul George provides so much space which translate to a beautiful style of basketball that I would like injected right into my veins. They had that stellar spacing even without Patrick Patterson who, I have dubbed, the king of spacing. Thunder fans will enjoy OKC's style of ball night in and night out.
Vegas over/under win total: 50.5
My projected win total: 53.
Take the over!
For more Thunder news, notes, and opinions follow: @Rylan_Stiles on twitter, and be on the look out for the latest Thunder podcast: The loud city podcast. You can find the show on twitter: @LoudCityPod.
---