Thunder go all-in trading for Carmelo Anthony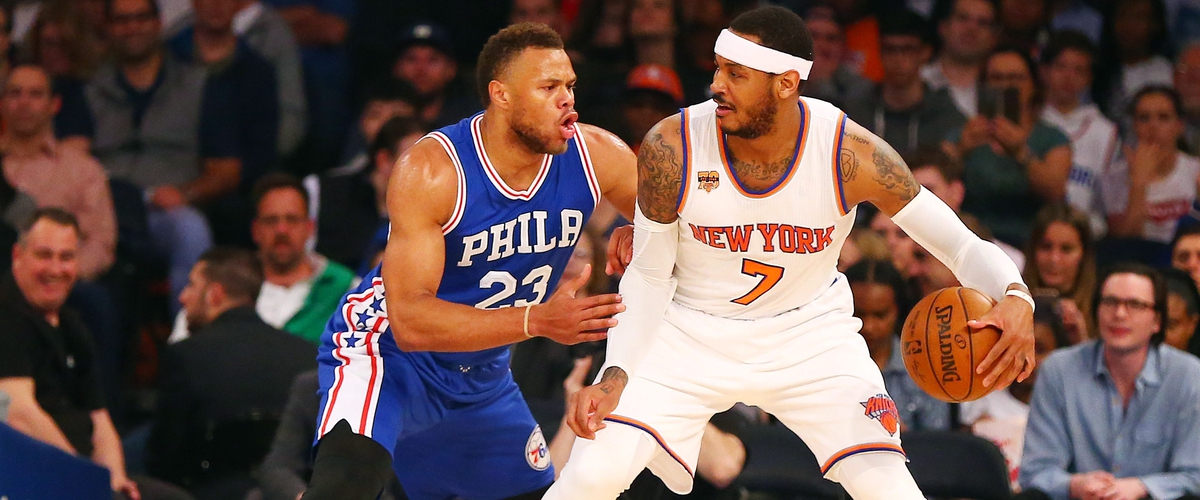 What just happened? We will look back on this offseason orchestrated by Thunder GM Sam Presti and think "How did all of that happen?" From trading a pair of developmental players to the Pacers for Star-Paul George, to trading a bad contract a developmental player with a low ceiling and a second round pick, for future hall-of-famer Carmelo Anthony, and still possibly resigning the face of the Thunder franchise to a mega-deal all in one offseason.
Yes, that is right. The Thunder will have some sort of Russ, Roberson, Paul George, Melo, Adams combination for their starting-5.
The trade: The Thunder traded Enes Kanter, Doug Mcdermott, and a second round pick for the aforementioned Carmelo Anthony.
How does Sam Presti keep doing this?!
The aftermath: The Thunder just went all in. They showed the NBA they would not just ideally sit and watch Golden State run away with yet another Western Conference championship. Can they pull off the upset? Doubtful. Do they have the best chance to do so of any team in the NBA? Absolutely.
So many narratives have came tumbling down today that surrounded the Oklahoma City Thunder. The first and most prevalent: Carmelo Anthony has a no-trade and had to approve the Thunder trade, and he did. He decided on his own to come to Oklahoma City. However, it was not totally on his own as the narrative that Russell Westbrook does not "recruit players to come to OKC." is now done too. Multiple reports came out the Westbrook was a big factor in the decision for Anthony. That leads us to yet enough nixed narrative: "Stars do not want to play with Russ!" again, Melo approved the trade, and Paul George seems at least content at the fact he was shipped to the Thunder.
Media Days just became a lot more interesting.
What about the future?: This trade does not even put a dent in the future of the Thunder.
Where is the depth?: This trade makes offseason signee Patrick Patterson shift from a starting power forward to coming off the bench in an Enes Kanter like role, which takes care of replacing Enes Kanter. As for replacing Doug Mcderrmott, I assure you the Thunder can do that.
Fun with line ups: Thunder head coach Billy Donovan was just given yet enough toy to play with, and more possible line up.
Some of my most anticipated lineups:
Russ, PG13, Melo, Patterson, Adams.
Russ, Roberson, Melo, PG13, Patterson.
Does this change the Thunder's season outlook?: Eh. They will capture a 2-3 seed in the west. The Thunder will hang around with the Warriors never getting blown out in the playoffs, and taking them to a game 6, maybe 7 brink still ultimately falling to the Warriors; but giving fans a wild and crazy ride on the way there.
For more Thunder news, notes, and reactions follow: @Rylan_Stiles on twitter.
---