2009 NBA Draft Redo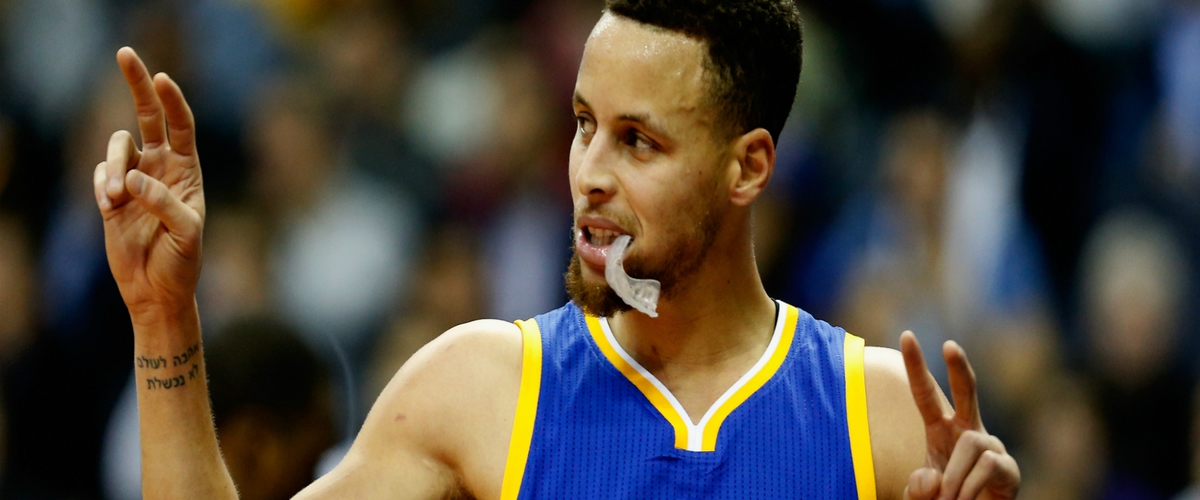 20 years, 20 drafts, and from 1995 all the way through 2014, hindsight is a virtue. I am re-drafting the lottery picks from every draft since the '95 season all the way through 2014, making it a full 20 years of perfect hindsight. Some things to remember is the lottery didn't go to 14 teams until 2015, and that for the years closer to the present, I am only basing this off of current events, and not on projections. I also don't care which team selected who when, this is just a ranking of the best players.
1) PG Stephen Curry, Davidson
Accomplishments: NBA Champion, 2x MVP, 3x All-Star, 2x All-NBA 1st, All-NBA 2nd, All-Rookie 1st, 3 Point Champ
Curry is likely going to be the leader in three-point field goals when it is all said and done, and with the role he is playing with the Warriors, Hall of Fame status isn't that far out of the question. He is currently leading a team likely to head to a third straight NBA Finals. He has also changed the landscape of basketball, and is not guardable when his shots are falling.
2) SG James Harden, Arizona State
Accomplishments: Gold Medal, 6th Man, 4x All-Star, 2x All-NBA 1st, All-NBA 3rd, All-Rookie 2nd
Harden is the best shooting guard in the game now, and is among the best pure scorers. He also took his game up a level this year and is now leading the league in assists, and has resurged the Houston Rockets' franchise. He is my MVP, but will likely come in second to Russell Westbrook.
3) SG DeMar DeRozan, USC
Accomplishments: 2x All-Star
I know the lack of accomplishments are rather low, but remember, this draft happened only 8 years ago. DeRozan has upped his scoring numbers every season, and finished in the top five this season. He will likely add an All-NBA team, probably third, to his resume.
4) PF Blake Griffin, Oklahoma
Accomplishments: 5x All-Star, ROY, 3x All-NBA 2nd, All-NBA 3rd, All-Rookie 1st, Dunk Champ
When Blake Griffin is on the court, he has been electrifying. The key word here is "when". Griffin is the key piece to the restart of the Clippers' franchise, but his consistency with getting injured at the worst times might be what tears it down. Griffin is a great player, he just never has gotten very far in the postseason.
5) PG Jeff Teague, Wake Forest
Accomplishments: All-Star
Isn't it weird how there are so many good point guards in this draft, and the one everybody obsessed over at the time, Jonny Flynn, has been out of the league for years? Jeff Teague has become part of the "very good" point guard class in the NBA, and his time with the Hawks helped keep the ship afloat after they traded away Joe Johnson.
6) PG Jrue Holiday, UCLA
Accomplishments: All-Star
Holiday has spent a good portion of his career on the injured list, but he has also played really well when on the court. Holiday never has been part of a good team, and he was the first man off the sinking Philadelphia ship when they traded him to New Orleans for (essentially) Nerlens Noel.
7) PF Taj Gibson, USC
Accomplishments: All-Rookie 1st
Taj has been a big part of the Chicago Bulls' teams that kept fighting for the best record in the East, and his defense off the bench was vital. His role in Chicago eventually dried up, as they traded him to Oklahoma City at this year's trade deadline. His offensive limitations usually make bringing him off the bench a better solution.
8) PG Ty Lawson, North Carolina
Accomplishments: NCAA Champion
Ty Lawson was a very good piece on some very good Denver teams, but then a DUI kind of put his career in jeopardy. He bounced around from team to team, and eventually righted the ship to a degree in Sacramento. He is up this high because of his electric years in Denver.
9) G/F Tyreke Evans, Memphis
Accomplishments: ROY, All-Rookie 1st
Tyreke Evans looked like he was legit his rookie season, but ever since then he has become something of an enigma. For one, what position does he actually play? He's also never really learned to shoot, and what his strengths are is really the main question. He's played with Sacramento most of his career, so maybe that is the problem.
10) PG Ricky Rubio, Spain
Accomplishments: All-Rookie 1st
Rubio stayed in Spain for a few years, and everybody was really excited to see him come over and start playing in the NBA. Until he actually did start playing, that is. For all of the hype, and the fact that he was selected before the likes of every point guard listed above here, he's a bust. With that said, he is still a quality point guard that could help almost any team.
11) F DeMarre Carroll, Missouri
DeMarre Carroll is like Tayshaun Prince five years later. For one, he like Prince, was the only starter on his team not selected to an All-Star game in the same year as the other four. Not only that, but their style of play, defense, three's, semi-great athleticism, draw similarities as well.
12) SG Danny Green, North Carolina
Accomplishments: NBA Champion, NCAA Champion
Green is one of the few players in NBA history to win both at the NBA and collegiate level, and when I say few, I mean about 50. Green is probably the ideal wing you can have next to Kawhi Leonard, and is another diamond-in-the-rough that San Antonio found.
13) PG Brandon Jennings, Italy/Oak Hill Academy (HS)
Accomplishments: All-Rookie 1st
Jennings was one of the first to circumvent the one year of college rule, and instead opted to spend a season in Italy prior to the draft. That helped him get a leg up right away, but over time his class caught up with him and passed him. At one point, he looked like the future of the Milwaukee Bucks, and now he is on the bench of the Washington Wizards.
14) TIE PG Darren Collison, UCLA & PG Patty Mills, Australia
I'm not doing accomplishments for two separate players, but at this point, I don't know if I should do the best shooting backup point guard in the NBA (Mills) or a borderline starter who has had many good seasons on bad teams. They both are deserving at this point.
OTHERS: Gerald Henderson, James Johnson, Omri Casspi, Wayne Ellington, Dante Cunningham, Jodie Meeks, Patrick Beverley, Jonas Jerebko, DeJuan Blair
---