2017 Arizona Cardinals Preview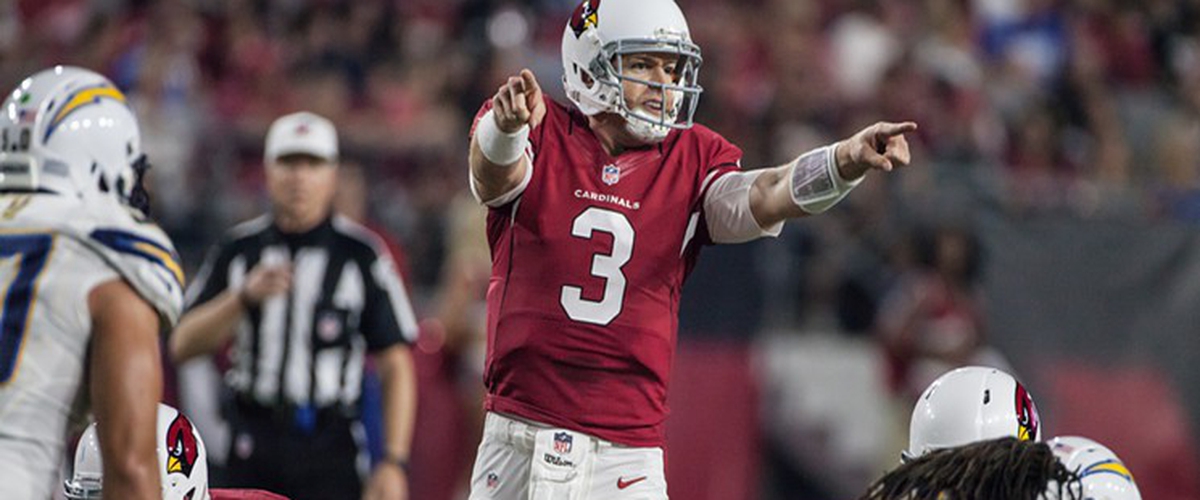 With the fourth team in the NFC West, I will be discussing the Arizona Cardinals. The Cardinals were Super Bowl favorites in some eyes just a year ago, and now a rebuild could potentially be in the works. At the very least, a reload needs to happen on offense, and this may just be Carson Palmer's last season at quarterback. It's definitely going to be an uphill climb for the Cardinals to get back to the postseason.
DRAFT RECAP
The Cardinals started off with an inside linebacker in Hasson Reddick, although it's unclear what his specific role is at the moment with the depth they have there. In a trade with Chicago, the Cardinals took safety Budda Baker at #36 overall, and that will help with safety depth. With RG being a question mark, the Cardinals took a fourth round flier on G Dorian Johnson. Finally, with the receiving group being in slight disarray, they took third round wideout Chad Williams
FREE AGENCY
The Cardinals weren't super active in free agency, and the three big contracts were both from San Francisco in veteran S Antoine Bethea, QB Blaine Gabbert and K Phil Dawson. OLB Jarvis Jones was brought in from Pittsburgh, and C Tony Bergstrom was brought in from Houston. Arizona also hung onto DT Frostee Rucker and RB Andre Ellington.
PLAYERS LOST
The Cardinals lost a lot more than they gained, starting with DE Calais Campbell. They took some hits in the secondary as well, such as CB Marcus Cooper and safeties Tony Jefferson and DJ Swearinger. Linebackers Kevin Minter and Alex Okafor are gone too, along with K Chandler Catanzaro. RT Earl Watford and TE Darren Fells are the other two free agents they lost.
STRONGEST POSITION
This probably goes to linebackers, with both Chandler Jones and Markus Golden on the edge, and the trio of Karlos Dansby, Deone Bucannon and Reddick in the middle. They have a good amount of depth there as well, and it should be a strong unit for a team that believes it can contend.
WEAKEST POSITION
I can't believe I'm about to say this, but it might be corner. Yes, and Patrick Peterson is still in Arizona. They just don't have any other reliable guys, and yeah he will make them better, but that group isn't great as a whole. Also, if John Brown can't find his 2015 self, the receiving group might fall off, since Larry Fitzgerald is approaching 40.
FIVE MOST IMPORTANT PLAYERS TO THE CARDINALS' SUCCESS
QB Carson Palmer, RB David Johnson, WR John Brown, ILB Deone Bucannon, CB Patrick Peterson
This may be Palmer's last season, and his play is what will determine how far this franchise goes. Larry Fitzgerald may be a Hall of Famer, but John Brown's re-emergence will make or break the receiving group. RB David Johnson is a stud. Deone Bucannon is the unknown heart of the defense, and Peterson is the most talented on that group.
PREDICTIONS
The Cardinals definitely have a chance on making the postseason, but they look more like 8-8 right now. Especially with how the once vaunted passing game looks on paper, this group may struggle offensively. The pass rush will be there, and David Johnson will make plays, but it may be a challenging season for the Redbirds.
---