2017 Detroit Lions Preview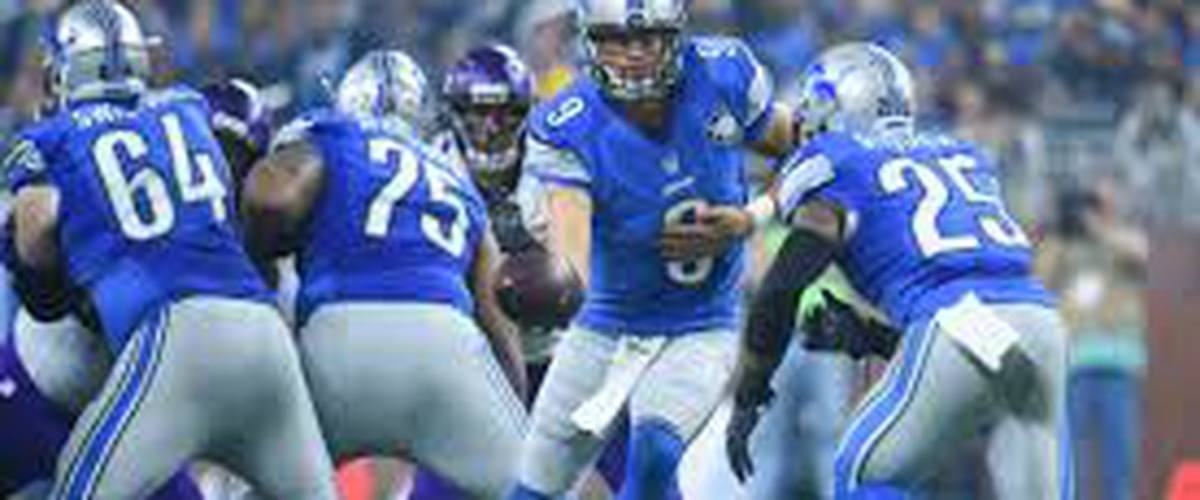 With the third team in the NFC North, I will be discussing the Detroit Lions. The Lions have been an inconsistent franchise after finally making their way back from that 0-16 season, and seem to be in the playoff hunt one year and out of it the next. The Lions also managed to squeak into the playoffs after trailing in every fourth quarter ballgame except for one. That won't happen again, and they will need some help to make sure it doesn't.
DRAFT RECAP
The Lions had a ho-hum draft, and it started out with a replacement of longtime LB DeAndre Levy with former Florida LB Jarrad Davis. They stuck with the Gators in the second round, adding CB Teez Tabor to the secondary. Both should play right away. In the third round, they chose to select wide receiver Kenny Golladay to help take some of the load off of Golden Tate and Marvin Jones. The most notable late pick by the Lions was QB Brad Kaaya, who will be a backup as they already have Matt Stafford at QB.
FREE AGENCY
The Lions are pretty good at signing cheap and random free agents, although they did spend a lot of money on the right side of the line. They brought in RT Rick Wagner from Baltimore and RG TJ Lang from rival Green Bay, and provided they stay healthy it should make for a pretty good line. They also brought in a lot of front seven players, including linemen Akeem Spence (TB), Cornelius Washington (CHI) and Jordan Hill (JAC) and linebackers Paul Worrilow (ATL) and Nick Bellore (SF). They also brought in CB DJ Hayden from Oakland, and TE Darren Fells from Arizona.
PLAYERS LOST
To start, the Lions let a trio of players go to the Saints, G Larry Warford, TE Clay Harbor and S Rafael Bush. T Riley Reiff went to Minnesota for a big payday. DT Stefan Charles went to Jacksonville, WR Andre Roberts went to Atlanta and DT Tyrunn Walker joined the LA Rams. As far as current free agents go, OLB DeAndre Levy and WR Anquan Boldin highlight that list. Other notables are DE Devin Taylor, CB Asa Jackson, RB Joique Bell and OLB Josh Bynes.
STRONGEST POSITION
Nothing about the Lions really strikes out at me as a strength, which isn't a bad thing but isn't a great thing either. The Lions have a much improved offensive line, and a solid passing attack. Linebacker could turn into a strength if they meet expectations, but I believe that safety is the strength here. Both Glover Quin and Tavon Wilson had exceptional seasons last year, and they have some quality backups as well.
WEAKEST POSITION
This one has to go to either defensive end or running back. I know what you're thinking, they have Ziggy Ansah at end, and Kerry Hyder recorded 8 sacks. Do you think that will happen again, and who else do they have? A former Bear and some undrafted players. Not a good group. As for running back, they have four different guys who could wind up starting, which can be considered a good problem. I disagree, and think that they are just unsure of who will be good enough to carry the load.
FIVE MOST IMPORTANT PLAYERS TO THE LIONS' SUCCESS
QB Matt Stafford, WR Marvin Jones, DE Ziggy Ansah, OLB Tahir Whitehead, S Glover Quin
The offense runs through Stafford, and some believe he has been putting up MVP numbers the past few years. It's important for Marvin Jones to repeat last season, to take pressure off of Golden Tate and TE Eric Ebron. Ziggy Ansah is the main threat in the pass rush, and a great season by him can turn a weakness into a strength. Tahir Whitehead had 132 tackles and is now the leader of the linebackers, and Glover Quin is a Pro Bowl safety and the main guy in the secondary.
PREDICTION
This team is just too "ho-hum" in so many areas that I don't believe things will go quite as well for them this season. They have an outside shot at the playoffs, but with Green Bay and Minnesota improved, don't expect a division title. And don't expect eight comeback wins either.
---