2017 Green Bay Packers Preview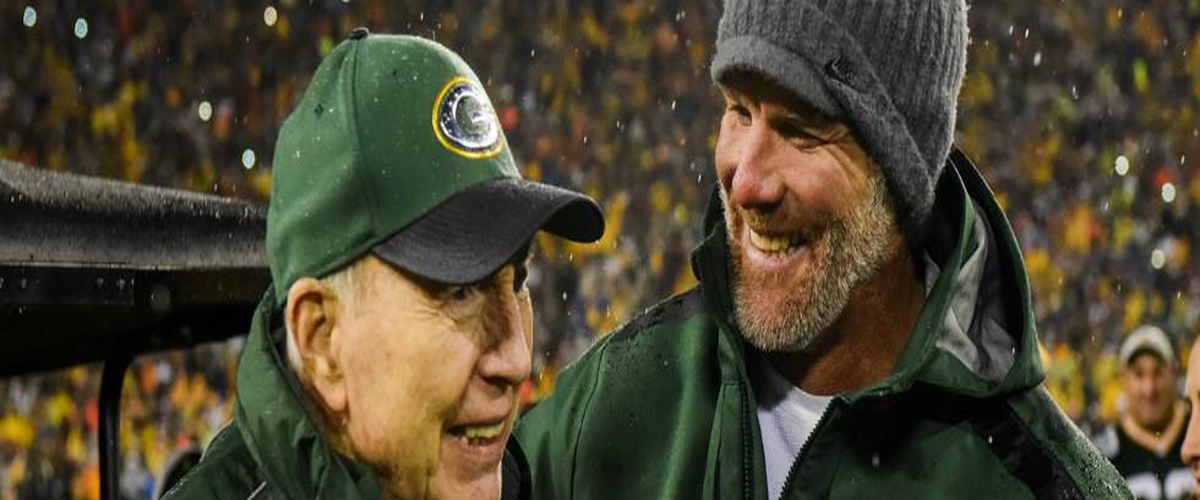 The most historic franchise in the NFL, which is arguably why they are still in the city they are, is the first team I will talk about in the NFC. Yes, I focus on the NFC North (because this team here is in them) and I will be way more in depth about them down the road, but this is my preview on the Green Bay Packers. After a secondary that might as well have consisted of 95 year old women took the field against a Falcons' pass offense in the NFC title game struggled mightily, it left many to believe that the Packers need help, and not just through the draft. Yes, I think this team is better than last years, but do I think they did enough?
DRAFT RECAP
The Packers traded down twice, and ultimately wound up with eight selections in the draft. They led off the second round with CB Kevin King out of Washington, and although they did take a position of need, I'm not so sure about him specifically. He wasn't even a first rounder until his former teammate Sidney Jones was injured, which is weird to me. After King, the Packers took S Josh Jones in the second round, and he will fill the role Micah Hyde left behind, and maybe even play some linebacker. They drafted DL Montravius Adams in round three to boost the line depth, and OLB Vince Biegel from Wisconsin in round four. They also selected three running backs and two wide receivers, along with a guard.
FREE AGENCY
This was the most active the Packers have been in free agency since Thompson took over as general manager, and he started off with TE Martellus Bennett from New England. If that wasn't enough for the tight end position, he signed TE Lance Kendricks from St. Louis/Los Angeles. I'm just glad he didn't draft a tight end. Corner was the biggest need last year for the Packers, so Thompson brought back former Packer CB Davon House from Jacksonville. He also temporarily solved right guard with signing former Pro Bowler G Jahri Evans, and added even more depth to the defensive line with DE Ricky Jean-Francois. As far as players re-signed, OLB Nick Perry and Jayrone Elliott, along with OL Don Barclay are the only ones.
PLAYERS LOST
The Packers are in line to get four draft picks because of this in 2018, but they lost a lot of veterans this off-season. CB Sam Shields and RB James Starks are still free agents, and Starks may actually be useful if these rookies don't turn out. We also lost seven (7!!!) key players to free agency, and they are DB Micah Hyde, OLB Julius Peppers, OLB Datone Jones, TE Jared Cook, RB Eddie Lacy, C JC Tretter and G TJ Lang (who is the most depressing of the seven). They've all been at least somewhat replaced, but that's a big group to lose.
STRONGEST POSITION
Hmm, QUARTERBACK! Okay, outside of QB, I would have to say tight end or offensive tackle. The Packers have two Pro Bowl tackles, and at tight end they are three deep as far as quality goes, with a potential Pro Bowl option in Martellus Bennett. Wide receiver is also pretty strong, but the back end has questions and there are too many players to decide who will indeed be there. As far as defense goes, it's clearly the safeties.
WEAKEST POSITION
If you thought this would be defense related, you'd be WRONG! Corner, inside linebacker, and maybe even outside linebacker have there weaknesses, but I'm going with a tie between guard and running back. Running back because the group has a combined seven games of NFL experience at the position, and guard because the top guard was a former undrafted free agent who never started a game before last season. The Packers do have weak spots, but they also have the potential to have quality play.
FIVE MOST IMPORTANT PLAYERS TO THE PACKERS' SUCCESS
QB Aaron Rodgers, TE Martellus Bennett, DE Mike Daniels, OLB Clay Matthews, CB Kevin King
I almost put Aaron Rodgers down for all five spots, but then I looked at the last five seasons and realized that we need a top 15 defense for us to win a Super Bowl. Martellus Bennett adds a new dimension to the offense, which is why I chose him over WR Jordy Nelson. Mike Daniels is now the best player on this defense, since Clay Matthews essentially fell off. Speaking of Clay, he needs to come alive to make this defense back to 2010 form. If Kevin King can immediately take on a Sam Shields' type of role, it will take pressure off of the rest of the defensive backs.
PREDICTION
I really want to say the Packers are a Super Bowl contender, and I believe that they are. I just am wavering on if they really are capable of actually winning a Super Bowl. It would be nice, however, if they were to win in Minnesota after what happened with Brett Favre. The Packers should have a clearer road to the division crown than the past two seasons, and I think are the favorites in the NFC (sorry, San Francisco (lol))
---