2017 Jacksonville Jaguars Preview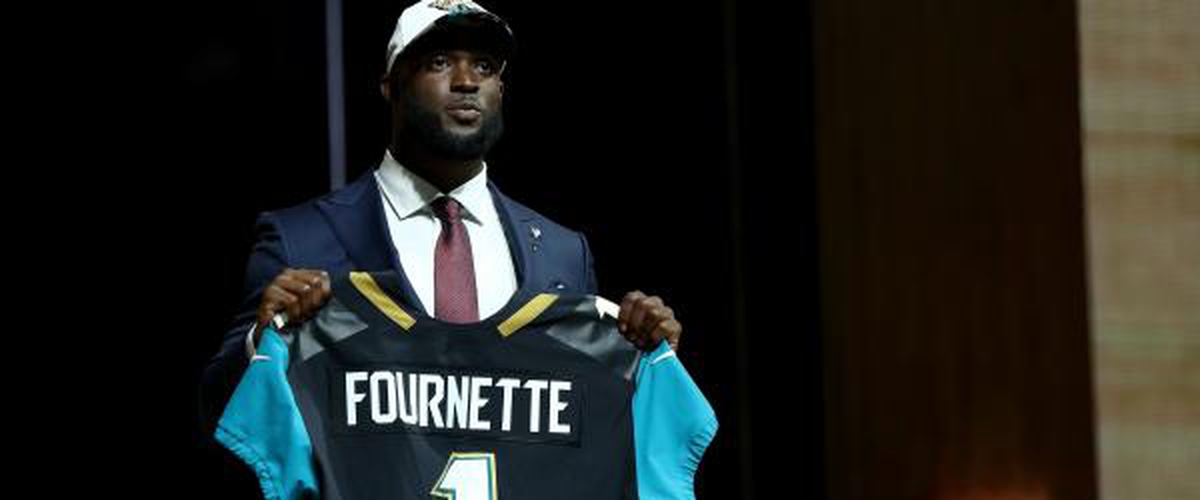 Why does Leonard Fournette feel like an epic bust to me? I have the same feeling as Blake Bortles having a turnaround season. I also think Christian McCaffrey isn't in the right place (Carolina) but that's a different conversation. Anyways, the Jacksonville Jaguars, despite the Fournette addition, have improved. Then again, it is said every year, and probably will be until they actually make it to he postseason. I like the look of the roster, but after the hype surrounding last season, they have officially reached the "prove it and I'll believe it" point.
DRAFT RECAP
To start, they drafted Leonard Fournette, which makes sense if you don't believe in the combo of Chris Ivory and TJ Yeldon. There are so many other things the Jags could have done there, but they went with a running back in the deepest running back class in generations. They then went with OT Cam Robinson, which clearly shows that Branden Albert and Jeremy Parnell aren't the answers in Tom Coughlin's mind. Then, they went with DE Dawuane Smoot, when the D-Line isn't in need of that much help either. Jacksonville went with a lot of the best player available approach instead of focusing on need, in other words.
FREE AGENCY
Well, the additions of CB AJ Bouye and DE Calais Campbell are pretty big, especially after the spending spree last off-season. Barry Church is a solid safety, but like usual Jacksonville overpaid to bring him into North Florida. I like the under the radar signing of TE Mychal Rivera and ILB Audie Cole.
PLAYERS LOST
Jacksonville lost a pretty random assortment of players, which happens when you overpay for a random assortment of players. S John Cyprien went to Tennessee, CB Prince Amukamara and CB Davon House went to the NFC North, LT Kelvin Beachum went to the New York Jets, and a good portion of the defensive line is still available in free agency.
STRONGEST POSITION
Oh, this has to be running back. Put Fournette with TJ Yeldon and Chris Ivory, and you have three running backs who are capable of reaching 1,000 yards or more this season. None of them might actually get that high, but don't be surprised if this group pushes for 2,000 yards as a whole.
WEAKEST POSITION
I don't really like the depth that the defense has, especially the front seven. However, the main players on the front seven are all pretty good, so I can't choose that position. As of now, the quarterback position is the weak link, as Blake Bortles has not been the quarterback Jaguar fan have asked for (yes, I forgot the s in fans on purpose). He needs to improve if they want any shot at living up to the nonstop hype.
FIVE MOST IMPORTANT PLAYERS TO THE JAGUARS' SUCCESS
QB Blake Bortles, RB Leonard Fournette, DT Malik Jackson, OLB Myles Jack, CB AJ Bouye
There are a lot of players I could put here, but I've already discussed why Bortles and Fournette are so important. As for Jackson, he remains to be the anchor on the defensive line, and if Myles Jack shows up at full capacity, the linebacking core is amazing in Jacksonville. AJ Bouye is making too much money (after really just one year of success) to fail, and depth after him is limited.
PREDICTION
I like the starters, but I don't like the backups. People get injured in the NFL, and unless karma finally answers the bell for Jacksonville, they will have injuries like the rest of the league. Expect them to win more than 5 games, and a bit of redemption for Blake Bortles, but don't expect the playoffs. They are no longer allowed to be favored just because of "paper".
---