2017 Washington Redskins Preview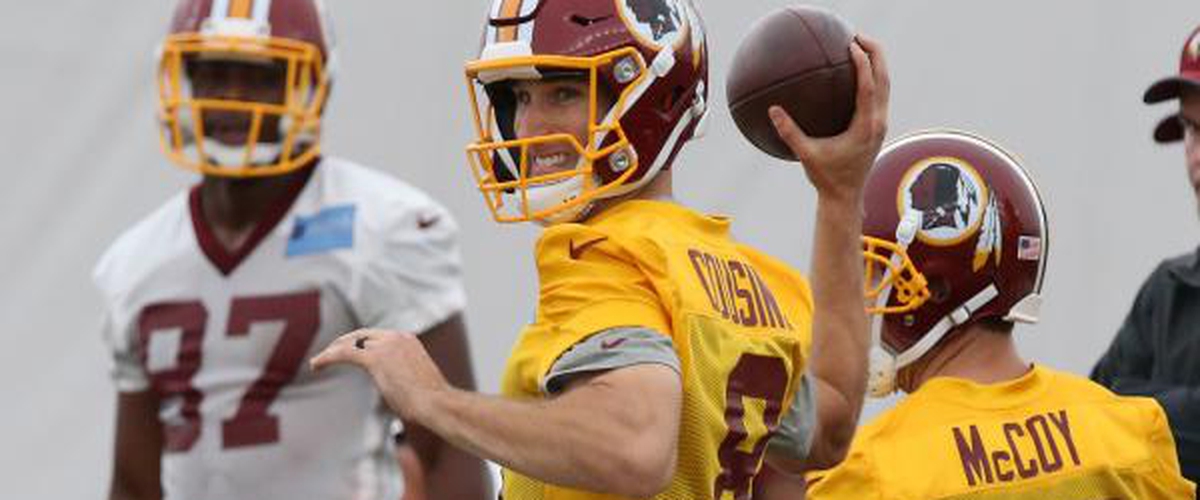 With the second team in the NFC East, I will be discussing the Washington Redskins. The NFC East is always in so much of a flux that it is hard to tell who will be good and bad in this division, and that's especially true about the Redskins. This team has the look of a 12-4 division winning team, but also of a 4-12 team that contends for the first pick in the draft. There are just so many boom or bust players on this roster that it makes it difficult to predict.
DRAFT RECAP
The Redskins started off with two front-seven Alabama players in DE Jonathan Allen and LB Ryan Anderson, and Allen potentially could have been a top five selection. CB Fabian Moreau was taken in round three, and he should provide solid depth in the defensive backfield. The most notable later-round selection was RB Samaje Perine, and he will help provide options and depth in the offensive backfield.
FREE AGENCY
The majority of the free agents the Redskins signed are in the front seven, starting off with defensive lineman Stacy McGee and Terrell McClain. Both of them will be fighting for the third starting position and the main backup. ILB Zach Brown and Chris Carter will be attempting to play ILB next to Mason Foster, but Brown's numbers last season clearly put him ahead. Outside of the front seven, the team brought in WR Terrelle Pryor, and he is favored as the number one receiver. S DJ Swearinger should start next to last year's draft pick Su'a Cravens at safety.
PLAYERS LOST
The Redskins lost a lot at the receiver position, including DeSean Jackson and Pierre Garcon. They do have some young talent, but losing two veterans at a position in a season isn't recommended. They also lost defensive linemen in Chris Baker and Ricky Jean Francois, but hope that the trio of Allen, McGee and McClain can replace them. They also let older players such as DL Cullen Jenkins and Kedric Golston, S Donte Whitner and CB Greg Toler walk.
STRONGEST POSITION
I'm going with tight end. I know that this position isn't very impactful overall, but the Redskins have the best tight end group outside of New England in Jordan Reed, Vernon Davis and Niles Paul. The outside linebackers on this team are underrated as well, led by Ryan Kerrigan, Trent Murphy and Preston Smith.
WEAKEST POSITION
This one is easier, and I'm going with the receiving corps. Sure, Terrelle Pryor was good in Cleveland, but who knows what he'll be after he finally got a payday. Youngsters Jamison Crowder and Josh Doctson are next on the list, and neither are guaranteed to provide anything. After that, you go to Ryan Grant and Brian Quick, and beyond that I promise you haven't even heard those players mentioned.
FIVE MOST IMPORTANT PLAYERS TO THE REDSKINS' SUCCESS
QB Kirk Cousins, TE Jordan Reed, DL Jonathan Allen, OLB Ryan Kerrigan, CB Josh Norman
Kirk Cousins is obviously important, and he is at that level of QB where he is a borderline star, so a team can't let him go out of fear of turning into the Browns at QB. Jordan Reed is the best NFC tight end, and Ryan Kerrigan is the leader of the pass rush. Jonathan Allen has the potential to be a steal for the Redskins in the draft, and Josh Norman is an outstanding corner who underachieved last season.
PREDICTIONS
I'm not so sure if this team is better than the Eagles, let alone the Giants and Cowboys. This is the division that defines unpredictability, so I'm going to have to say they have a chance. Overall, somebody has to lose the division, and I think the Redskins are best suited for that.
---