2017 Dallas Cowboys Preview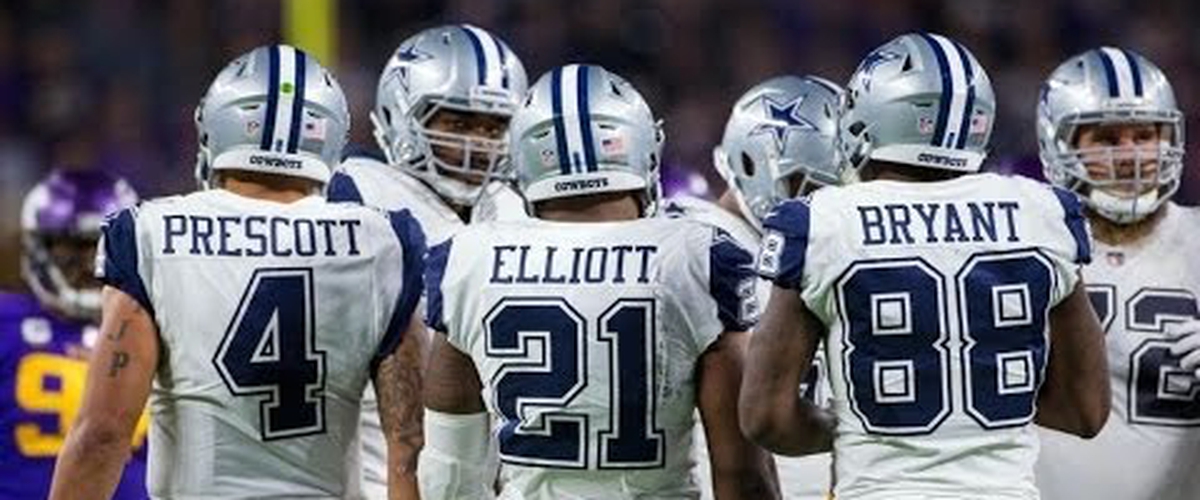 With my final team in the NFL to preview, I am not by any means saving the best for last in my opinion. I just didn't want to discuss this team, due to an obnoxious ownership and personalities surrounding the franchise. They are talked about enough, the Dallas Cowboys. They are probably about tied with the Giants as far as division favorites go, but I'm not sure a Super Bowl is a realistic expectation.
DRAFT RECAP
The Cowboys started off with DE Taco Charlton, and he will likely be a situational rusher to start. After that, they took two corners in Chidobe Awuzie and Jourdan Lewis, which made the position from looking bare to looking somewhat deep. WR Ryan Switzer was the last notable pick, and he has the chance to be a number four wideout right away.
FREE AGENCY
Surprisingly, Dallas didn't do a lot. They brought in CB Nolan Carroll from the rival Eagles, and DE Damontre Moore from a fellow contender in Seattle. DT Stephen Paea was brought in from Cleveland to battle for a tackle position, and RT Byron Bell will be going up against Chaz Green for the starting right tackle position. They also kept WR Terrance Williams, RB Darren McFadden, and QB Kellen Moore.
PLAYERS LOST
Dallas lost more than they got via the free agent market. They are letting linebackers Rolando McClain, Andrew Gachkar and Justin Durant walk for starters. Longtime T Doug Free is retired now. They've also let G Ron Leary walk, and he has been a good backup for years. They also lost four key secondary members, S Barry Church and JJ Wilcox and CB Morris Claiborne and Brandon Carr. On the defensive line, they lost DT Terrell McClain, DE Ryan Davis and Jack Crawford. TE Gavin Escobar, RB Lance Dunbar and QB Mark Sanchez are gone too.
STRONGEST POSITION
I'm not going with the offensive line because the losses of Free and Leary are a pretty big hit. Running back is the position I'm going with, and it starts with Ezekiel Elliott. The duo of Darren McFadden and Alfred Morris backing him up is a very talented duo as well, and both have put up big numbers in past seasons.
WEAKEST POSITION
This one belongs to the defensive tackle position, maybe even the entire defensive line. Maliek Collins was a solid player last season, but after that it's Paea or Cedric Thornton. Not a ton of depth. Also, Demarcus Lawrence is due to get suspended at some point on the end position, and that leaves a trio of Tyrone Crawford, Benson Mayowa and the rookie, Charlton.
FIVE MOST IMPORTANT PLAYERS TO THE COWBOYS' SUCCESS
QB Dak Prescott, RB Ezekiel Elliott, WR Dez Bryant, ILB Sean Lee, CB Orlando Scandrick
The Cowboys' strength is the offense, and it is led by the super sophomore duo of Elliott and QB Dak Prescott. Dez Bryant is a top ten receiver in the NFL, and needs to stay healthy on the field. Sean Lee is the leader of this defense, where Scandrick has become the secondary's leader.
PREDICTION
I think this team is built to overachieve and underachieve at the same time, if that makes sense. There are always so many expectations around the Cowboys, that underachieving is almost expected. And then, they go 12-4 out of nowhere. I'm going with somewhere between 8-8 and 10-6, and a possible division title.
---