NBA Previews: Los Angeles Lakers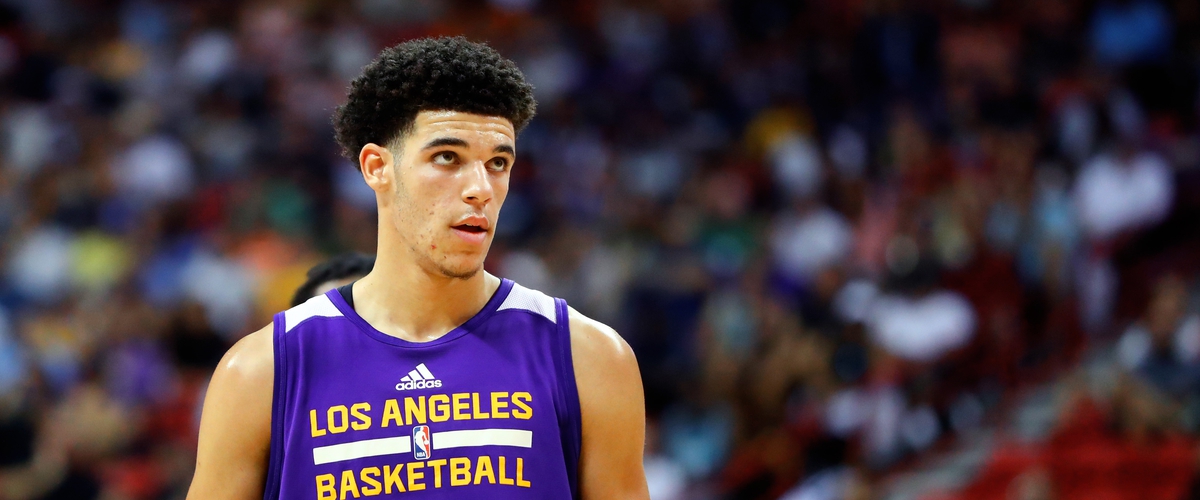 With the third team in the Pacific Division, I will be discussing the Los Angeles Lakers, who's floor and ceiling is widely debated throughout the sports world. I wouldn't be surprised if people actually believe out there that only the Golden State Warriors are better in the West than the Lakers, but I also am definitely not surprised if people project them as the worst in the West. Granted, they have made some moves that clearly show that they are improving, but are they enough to vault them in the 6-10 range in the conference that puts them in the playoff conversation?
DRAFT RECAP
The Lakers had their best draft day since Kobe Bryant was selected in 1996, according to multiple opinions. They selected Lonzo Ball with the second selection, and some are already proclaiming him to be a top five point guard. I don't know about that, as point guard is the most stacked position (Curry, Westbrook, Paul, Irving, Wall are five I thought of first better than him for sure), but he is the supreme building block in LA. They also have selected F Kyle Kuzma from Utah, SG Josh Hart from Villanova and C Thomas Bryant from Indiana, and some have Kuzma as a sleeper for the All-Rookie Teams.
FREE AGENCY
The Lakers made a moderately sized trade this off-season, sending G D'Angelo Russell and C Timofey Mosgov to Brooklyn for C Brook Lopez. That, along with adding Ball, is an improvement at two positions. They also brought in SG Kentavious Caldwell-Pope on a one-year deal, and he was the biggest free agent transaction. They also re-signed PG Tyler Ennis, and added some low-risk acquisitions as well. They are PG Briante Weber, G Vander Blue and C Stephen Zimmerman.
PLAYERS LOST
Losing Russell doesn't really hurt when you replace him with Lonzo Ball, but losing Lou Williams, Russell, and Nick Young is a pretty big loss in the scoring column. The Lakers will be fine, and I believe better, with what they have now, though. Backup C Tarik Black went to Houston as well, but Ivica Zubac and Brook Lopez are better. Finally, Metta World Peace and PF Thomas Robinson are still available as free agents.
DEPTH CHART
C-Brook Lopez, Ivica Zubac, Thomas Bryant
PF-Julius Randle, Larry Nance
SF-Luol Deng, Brandon Ingram, Kyle Kuzma
SG-Kentavious Caldwell-Pope, Corey Brewer, Josh Hart, Vander Blue
PG-Lonzo Ball, Jordan Clarkson, Tyler Ennis
ANALYSIS
I think this team is not a playoff team yet, but you definitely can see a young core growing here. Getting rid of Luol Deng is imperative to the growth of Ingram and Kuzma, so that should be the Lakers' main goal of the regular season and around the trade deadline. Also, look for the Lakers to potentially flip Brook Lopez if he has a good season and the Lakers struggle.
PREDICTIONS
The West is very deep, and this team is too young in too many areas to be a playoff team. They will get over 30 wins for the first time since Kobe was on the team, and look for them to try and build a super team after the season ends.
---