NBA Previews: Orlando Magic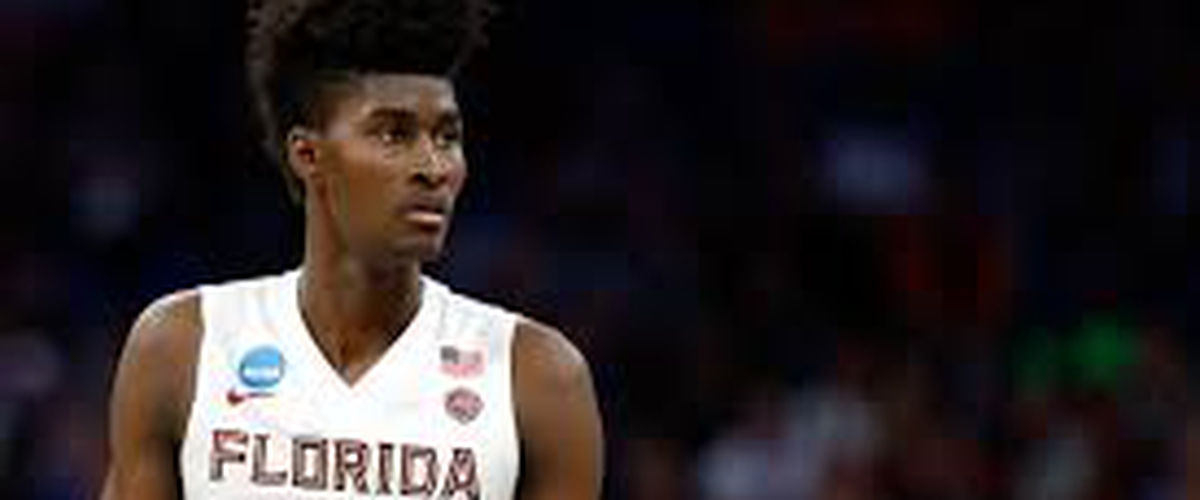 With the second team in the Southeast Division, I will be discussing a perennial bottom-feeder in the East, the Orlando Magic. Last season, the Magic made typical "Magic" moves by signing veterans like Jeff Green and Bismack Biyombo and trading for Serge Ibaka. This season, after that completely failed, they went a different route by bringing in players with higher upsides, but they still behaved like the Magic typically do. In other words, don't expect a return to the playoffs anytime soon.
DRAFT RECAP
The thing I would be most excited about if I were a Magic fan is the draft selection, Jonathan Isaac. Outside of whatever that is on top of his head, there really isn't much to dislike about his game. Yeah, he's raw, but he has all of the tools to become what Paul George was for the Pacers. That's his best case. Outside of that, they selected F Wesley Iwundu from Kansas State in the second round, and he is mostly a depth addition at this point.
FREE AGENCY
Here are the Magic moves. They signed swingman Jonathan Simmons from San Antonio, PG Shelvin Mack from Utah, SG Arron Afflalo from Sacramento, and F/C Marressee Speights from the Clippers. Outside of maybe Simmons, how do any of these guys help the Magic long-term? That's what I mean by "Magic" moves, they essentially just block young guys from growing because the Magic are desperate to make it back to the playoffs. They did have something solid going until all these moves happened in mid to late July.
PLAYERS LOST
On the bright side, they lost a bunch of players who I'd throw into the category of "what will you provide long-term?" SG Jodie Meeks left for Washington, F Jeff Green left for Cleveland and they cut PG CJ Watson after adding Mack. Damjan Rudez, Patricio Garino, Marcus Georges-Hunt and Stephen Zimmerman are also on their way out for now. If you said "who" to any or most of those, it's okay, they are fringe NBA players at best.
DEPTH CHART
C-Nikola Vucevic, Bismack Biyombo, Khem Birch
PF-Aaron Gordon, Marressee Speights
SF-Jonathan Isaac, Terrence Ross, Jonathan Simmons, Wesley Iwundu
SG-Evan Fournier, Arron Afflalo, Mario Hezonja
PG-Elfrid Payton, Shelvin Mack, DJ Augustin
ANALYSIS
They have a bit of a logjam in small forward, shooting guard and point guard, as all nine of those players likely will get rotation minutes. What will likely happen is Biyombo and/or Speights won't get a ton of minutes and Gordon/Isaac will get a lot of time at the four, allowing more minutes for Simmons, Hezonja and Afflalo. Also, any of those three options could wind up the starter at point guard, because Elfrid Payton has been a bust in some eyes. His stats aren't too bad, but many people have way-too-high expectations of point guards nowadays.
PREDICTION
If a lot of things went right for Orlando, I could see them making the playoffs in this weak Eastern Conference. Five teams have essentially called the season in the East already, so Orlando really just has to find a way past two of these four teams: Charlotte, Detroit, Philadelphia, Miami. Yeah, Orlando is probably the worst of the bunch still, but it's not inconceivable that Orlando is capable of passing some of them.
---