NBA Previews: LA Clippers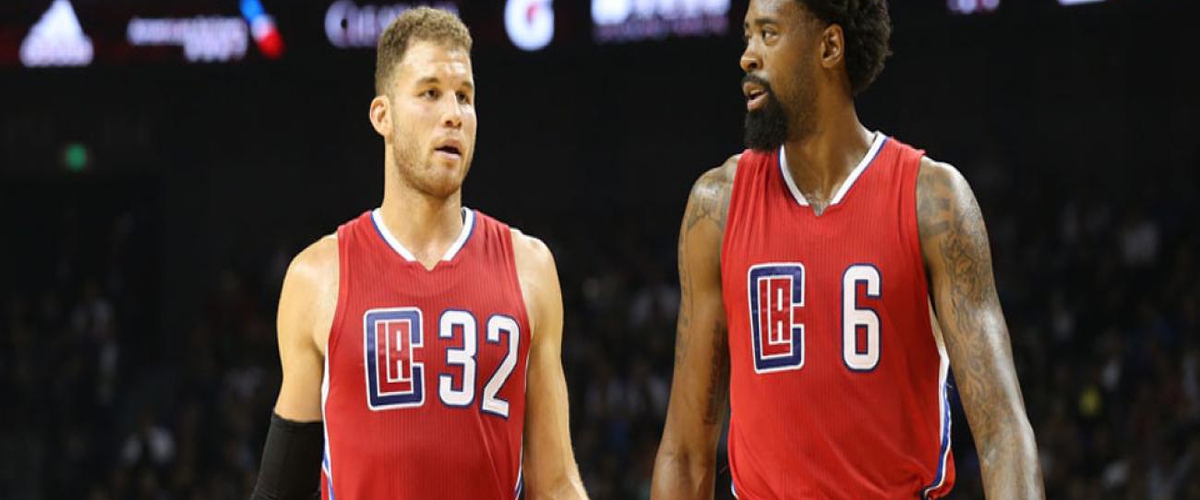 This last team in the Pacific Division is not easy to read. It seems like they believe they are going to the playoffs and nothing will change, but everything has. It the duo of Blake Griffin and DeAndre Jordan really enough to get to the playoffs, let alone win a couple of series? Is a trio of Patrick Beverley, Lou Williams and Milos Teodosic capable of making up for the losses of Chris Paul, Jamal Crawford and JJ Redick? I'll answer my question with a question: Was Luol Deng capable of making up for LeBron James after he left Miami?
DRAFT RECAP
Being a perennial 50 win team usually means that you don't get a ton of draft capital every season, and that was the case with the Clippers. They did trade into the draft to select guards Jawun Evans and Sindarius Thornwell, but overall they won't have an impact right away. I do like both players though, and Thornwell could sneak his way into the rotation this season as a poor man's Malcolm Brogdon.
FREE AGENCY
I'll talk about the players they got in the Chris Paul trade later, I'll just focus on the free agent signings here. SF Danilo Gallinari finally solves the mysterious hole they had at that spot since acquiring Paul, and that honestly might explain why. F/C Willie Reed is an unnoticed addition by many, but he is capable of letting Jordan and Griffin rest for about 10 minutes a night. PG Milos Teodosic comes in from Serbia and was regarded as the best passer in their league, so keep an eye out for him. They also added F Jamil Wilson and G/F DeAndre Liggins.
PLAYERS LOST
In the trade with Houston, the main three players they got for Chris Paul was PG Patrick Beverley, PF Montrezl Harrell, SF Sam Dekker and G Lou Williams, a former 6th man. All three of those players should give the Clippers a pretty solid foundation for their bench and for depth in general. The Clippers also lost F Luc Mbah a Moute to Houston via a separate signing, SG Jamal Crawford to Minnesota via Atlanta, SG JJ Redick to Philadelphia, F/C Marressee Speights to Orlando and PG Raymond Felton to Oklahoma City. Also, Paul Pierce retired, while Alan Anderson and Brandon Bass remain free agents.
DEPTH CHART
C-DeAndre Jordan, Willie Reed
PF-Blake Griffin, Montrezl Harrell, Brice Johnson
SF-Danilo Gallinari, Sam Dekker, Wesley Johnson
SG-Austin Rivers, Lou Williams, Sindarius Thornwell, DeAndre Liggins
PG-Patrick Beverley, Milos Teodosic, Jawun Evans
ANALYSIS
The entire second unit, outside of Lou Williams contains a lot of youth and uncertainties. Harrell, Dekker, Brice Johnson and the third string guards are all under 24, and many will be playing important roles. Teodosic has good credit in Serbia, but how good is he here? Willie Reed is inconsistent with getting playing time, and Wesley Johnson is, well, Wesley Johnson. The starting frontcourt is really good individually, but I'm not sure how they can work together. Also, the starting backcourt is good, but they shouldn't be mistaken for All-Stars.
PREDICTIONS
This group has the makings of a playoff team, but they won't be going very far. The top of the West is too good, and provided they don't find their way into the mix for Kyrie Irving somehow, there really isn't a whole lot this team can do. If I had to make a guess without ranking all of the teams in the West on the spot, like I won't do right now, I'd say they are probably in the 8-9 range.
---