NBA Previews: Sacramento Kings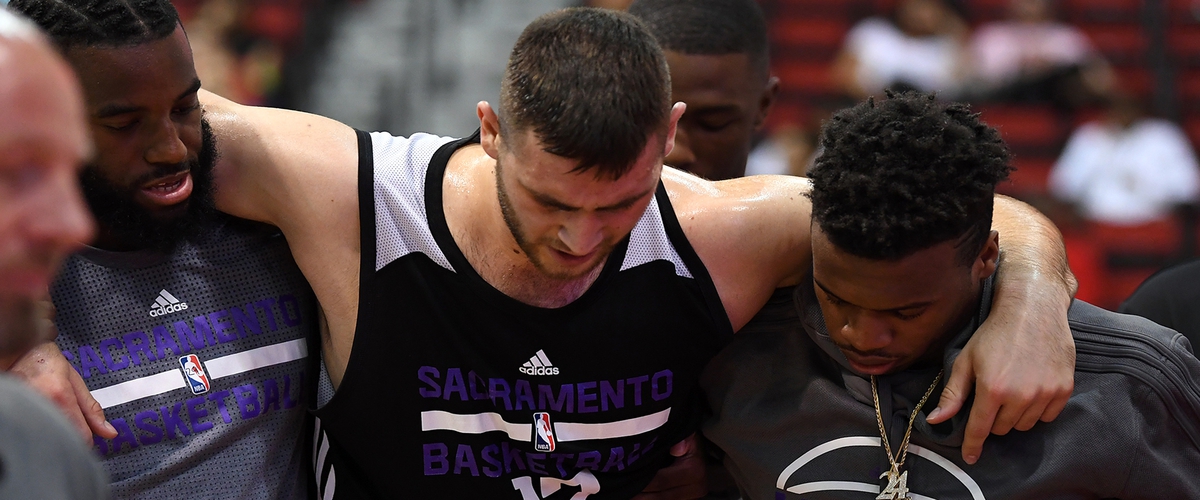 With my second preview in the Pacific division, I will be discussing a team on the opposite end of the spectrum, the Sacramento Kings. Unlike the Warriors, the Kings are in clear-cut rebuilding mode, as they no longer have any star power. Additions Zach Randolph and Vince Carter used to be stars, but with their age they aren't the future here (why they even came here is beyond me). So now, here are the Sacramento Kings.
DRAFT RECAP
Like last season, the Kings ended up with four draft picks to take to the Summer League, but I have to say this class looks much better. G De'Aaron Fox, SF Justin Jackson, PG Frank Mason and PF Harry Giles are all good picks, and one of them was the National Player of the Year in college (Mason). Fox has a ton of potential too, and Harry Giles was arguably the best freshman going into the season but has dealt with numerous injuries. If he finds his potential again, watch out for him.
FREE AGENCY
The Kings brought in three players, and all of them were solid contributors for their teams last season. The biggest name is Zach Randolph, as he started Memphis' streak of postseason appearances, and should have his number retired by the franchise. Vince Carter also came from Memphis, although some general fans are surprised to find out he still plays. The last name probably will be the most impactful, but he is also a roadblock for the younger point guards. George Hill was the second leading scorer on the Utah Jazz, and the Kings brought him in to lead this roster.
PLAYERS LOST
This is after losing DeMarcus Cousins in a trade with New Orleans, and the Kings let eight players walk. They all are solid players, but none of them were going to be a part of a sustainable future in Sacramento. Rudy Gay, the longest tenured King, went to San Antonio to try and win a title, and that's probably the most notable one. PG Darren Collison went to Indiana as well. They also lost Arron Afflalo, Tyreke Evans, Ty Lawson, Ben McLemore, Langston Galloway and Anthony Tolliver (the names look more devastating than it actually is).
DEPTH CHART
C-Willie Cauley-Stein, Kosta Koufos, Giorgios Papagiannis
PF-Zach Randolph, Skal Labissiere, Harry Giles, Jack Cooley
SF-Buddy Hield, Justin Jackson, JaKarr Sampson
SG-De'Aaron Fox, Garrett Temple, Bogdan Bogdanovic
PG-George Hill, Frank Mason
ANALYSIS
The Kings have a lot of ways they can go with this depth chart, but I think having your four best players in the lineup is probably smarter than having either Hield or Fox start on the bench. Cauley-Stein's chance to shine is now, and players like Garrett Temple and Skal Labissiere have a chance to earn some huge minutes that could help them wind up finding a larger contract in the future.
PREDICTIONS
This team isn't good. In fact, I wouldn't be surprised if they had the number one overall pick. Yes, I know that Atlanta/Chicago/Brooklyn/New York/ETC are garbage, but they are all in the East, and sort of cancel out wins/losses when they play each other. The Kings are clearly the worst team out West, and therefore they will have a good shot at the number one pick.
---