Packers' Positional Previews: Cornerbacks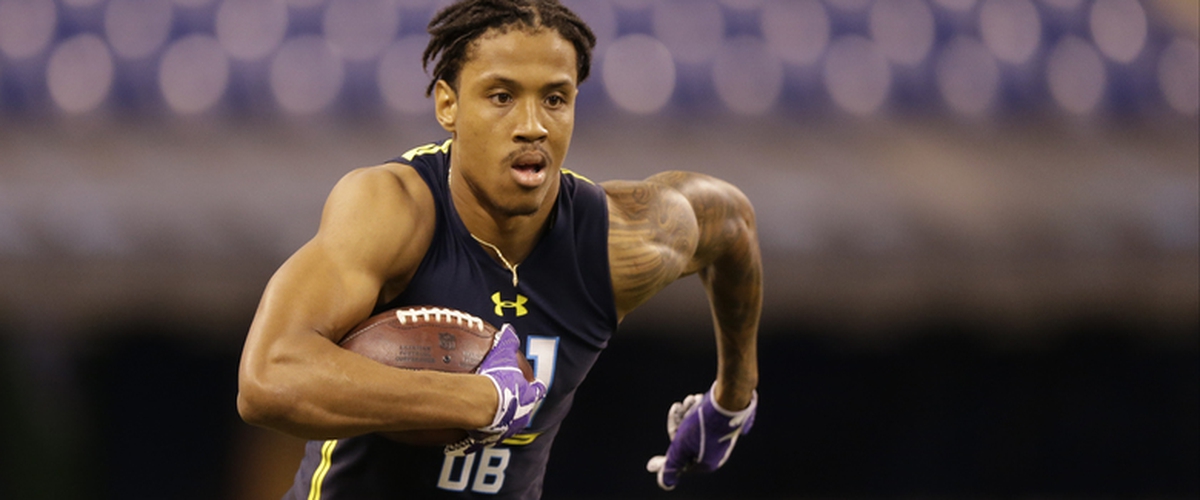 This is the position that EVERYBODY was concerned with heading into the off-season. After Sam Shields went down with a concussion after the first game, he never returned. Second year pros Damarious Randall, Quinten Rollins and LaDarius Gunter all struggled. This group was torched by average wideouts, and many fans believe this group is why we couldn't beat Atlanta. Now, there have been some additions to the group, but was it enough to fix it?
PLAYERS
#31 Davon House; 7th season out of New Mexico State
Stats: 17 tackles and 4 starts in Jacksonville
House is kind of going to have the role that James Jones had with the receivers a few years ago, a waived former star who is now coming back to lead a young group of players. That's House's job, and despite his stats with Jacksonville, I believe that he has a lot left in the tank.
#20 Kevin King; Rookie out of Washington
King was the first selection of the draft for the Packers in 2017, and he has an opportunity to play right away. He and Davon House are the reinforcements to the awful display the pass defense showed last season, and that's hopefully enough. King was a late riser in the draft at corner, but Thompson clearly liked what he saw.
#23 Damarious Randall; 3rd season out of Arizona State
Stats: 39 tackles, 3 interceptions
Don't let those interceptions fool you, because he was arguably the worst of the bunch. The former first round pick played like a guy who skipped college to go pro at 18, and realized he couldn't do it. I wish they showed the stats for yards gained for who you cover, because it would probably be over 1,500 yards. Yeah, he battled injuries and is a bounce back candidate, but Davante Adams wasn't this damaging two years ago.
#24 Quinten Rollins; 3rd season out of Miami (Ohio)
Stats: 41 tackles, 1 interception
These guys were taken back to back in 2015, and both of them baffled me at the time. First, we were making a safety (Randall) into a corner. Second, we were taking a guy who only played football one season (Rollins) in round two. It just didn't make sense to me then, and although there is still time to prove me wrong, these guys screwed up a chance at a Super Bowl appearance.
#36 LaDarius Gunter; 3rd season out of Miami (Florida) *undrafted
Stats: 54 tackles, 2 forced fumbles
To his credit, an undrafted second year player should never be a "number one" corner, and the additions of both House and King can at least move him to nickel. Hopefully, Randall and Rollins play well enough to make Gunter the fifth corner, and that means that everything goes okay. That said, Gunter did solid for his circumstances, but he got torched in the NFC Championship game too.
#39 Demetri Goodson; 4th season out of Baylor
Stats: 14 tackles
I'm not sure why he's ever made the roster, because in his first three seasons he has been hurt or has barely played. Those 14 tackles came towards the latter part of the season when he had to see playing time due to injury, but he's a logical cut this off-season based on Thompson's (supposed) thought process.
#26 Herb Waters; 1st season out of Miami *undrafted
Waters has made waves in camp (no pun intended). That's all I really know, and he could be a surprise 53-man player.
#28 Josh Hawkins; 2nd season out of East Carolina *undrafted
Hawkins got playing time for the Packers, and he did make the roster last season. Of these three players, Goodson, Waters and Hawkins, I'd go with Hawkins based on that.
#44 Donatello Brown out of Valdosta State, #38 Daquan Holmes out of American International, #41 Lenzy Pipkins out of Oklahoma State and #46 Raysean Pringle out of Southern Utah are undrafted rookies. Pipkins is supposedly the best out of the four.
If Randall and Rollins both step up, Kevin King plays like people expect and Davon House makes a comeback, we'll have four good corners. That's a lot of "ifs" though. I'm not super concerned at the moment, but I don't think this group will be close to one of the best in the NFL.
---