Packers' Positional Previews: Safeties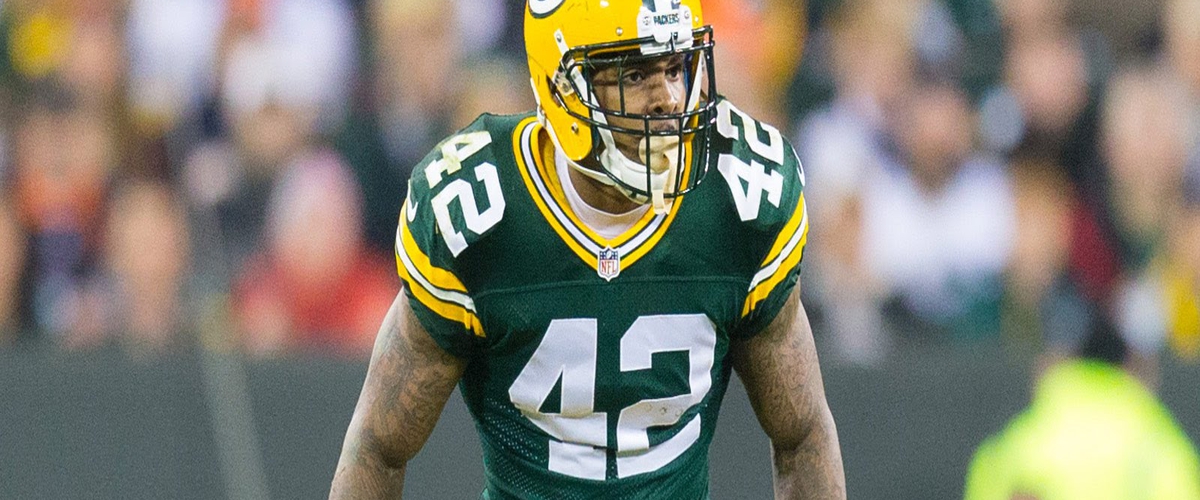 The final position on the Packers' is arguably their biggest strength besides quarterback, the safety position. Last year, the Packers were blessed with great health, having only one starter miss one game, so that helps. But, both Morgan Burnett and Ha-Ha Clinton-Dix are capable of being All-NFL safeties, and the backups aren't half bad either.
PLAYERS
#42 Morgan Burnett; 8th season out of Georgia Tech
Stats: 93 tackles, 3 sacks, 2 interceptions, 1 fumble recovery
Burnett was the leading tackler, leading sacker in the secondary, and had two picks as well. He sometimes fills in at inside linebacker, and is the leader of the secondary. He was once viewed as being on his way to a bust. Now, he's an 8th year player, and one of the five best players on this defense.
#21 Ha-Ha Clinton-Dix; 4th season out of Alabama
Stats: 80 tackles, .5 sacks, 5 interceptions, 1 forced fumble
Clinton-Dix made the Pro Bowl over Burnett because he led the Packers in interceptions mainly, but that shouldn't derail the greatness of the fourth year pro. He's just starting, and Ted Thompson needs to re-sign him this off-season.
#27 Josh Jones; Rookie out of North Carolina State
Jones was somewhat unknown coming out of college, but for those who don't remember, former Badger defensive coordinator Dave Doeren is/has been the coach at NC State, so his hand has played in Jones' development. That's probably where his physical attacking style comes from, and all I've heard so far from camp about Jones is positive.
#29 Kentrell Brice; 2nd season out of Louisiana Tech *undrafted
Stats: 26 tackles, 1 fumble recovery
Brice was pretty good for the Packers during the late season run and the playoffs, and everybody got torched by the Falcons in the NFC Championship game. Brice's role will be vital should something happen to any of the three players above, and he's one of the best "fourth" safeties in the NFL.
#25 Marwin Evans; 2nd season out of Utah State *undrafted
Stats: 6 tackles
Evans hasn't really played a ton, but he is a special teams guy and has the makings of a future special teams "ace".
#35 Jermaine Whitehead; 1st season out of Auburn *undrafted
Whitehead is a practice squad candidate, after spending his 2015 season on the 49ers' practice squad.
#37 Aaron Taylor is an undrafted free agent out of Ball State.
So, the thinking here is the Packers keep five of these guys, and see if Whitehead or Taylor is good enough to make the practice squad. Keeping Burnett and Clinton-Dix healthy in the preseason with the weaknesses at the corner position is huge as well. Overall, I don't have any concerns about this group at the moment.
---