Packers' Positional Previews: Inside Linebackers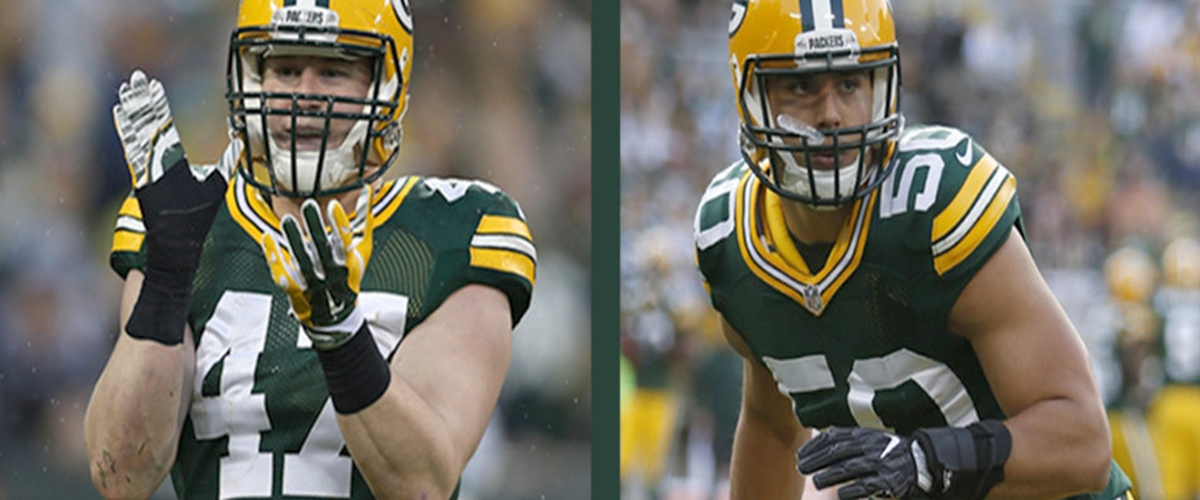 Is this actually a strength of the defense this season? Or do we really not believe in the other positions? Or is it a bit of both?
My guess, a bit of both. This group is returning three players who had 69 tackles or more last season, which doesn't usually happen in the NFL. All three of them are also 26 and younger, so they can only get better still. This group is talented at run defense, but the problem more so belongs to their pass defense, as is the problem with the rest of the team.
PLAYERS
#50 Blake Martinez; 2nd season out of Stanford
Stats: 69 tackles, 1 sack, 1 interception
As a rookie, Martinez missed a four games and just started nine, but he also recorded the only sack of the inside linebackers. He is small for the position, but he has the ability to play all three downs due to his potential for covering receiving threats. That's a solid season for a rookie who only started nine games, so expect those numbers to increase significantly.
#47 Jake Ryan; 3rd season out of Michigan
Stats: 82 tackles
Ryan had no sacks or picks, so he wasn't very effective in key situations. He was the second leading tackler on the team despite missing two games and only starting 10, so his numbers should increase as well. He needs to work on his quickness more and his ability to rush the passer.
#48 Joe Thomas; 3rd season out of South Carolina State *undrafted
Stats: 70 tackles, 1 interception, 1 fumble recovery
For an undrafted free agent just a few seasons ago, those numbers are very productive. For a non-starting ILB, those numbers are productive. Yes, he did start seven games last season, but that is more because of injuries than anything else. Thomas is a backup, and one of the better backups in the NFL at this position. He also excels in the dime package.
#58 Jordan Tripp; 4th season out of Montana
Tripp didn't play enough for the Packers in his short tenure with the team, but he was cut by the Jacksonville Jaguars earlier last season, so that should tell you what the gap is between him and Joe Thomas. It's significant. I honestly don't know if Tripp will make the team or if they'll give the fourth (and maybe fifth) spot to an undrafted rookie, and I barely even knew he was a Packer.
#55 Cody Heiman out of Washburn and #57 David Talley out of Grand Valley State are the other inside linebackers on the 90-man roster. I believe Derrick Matthews is also capable of moving inside, and he is in the post about outside linebackers.
This group won't be special, but they could be very effective next season. The depth isn't as strong as in some other positions, but I feel that we are very well off at the position that the depth isn't needed. Clay Matthews is also capable of moving inside, along with safeties Morgan Burnett and rookie Josh Jones. Expect the majority of the minutes to be divided among Martinez, Ryan and Thomas.
---