State of the NFC: Training Camp Edition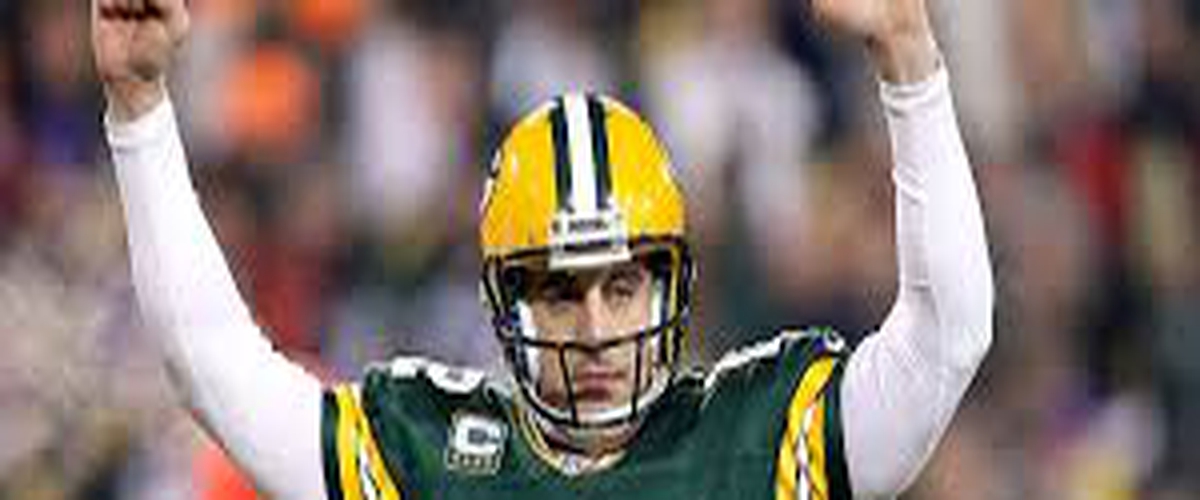 The NFC is a much more top-heavy conference than the AFC is, and has many teams more likely to miss the postseason than the AFC does. And believe it or not, this conference has more teams than just the ones in the NFC East (plus Atlanta), although sports networks might not believe that (3 of those 4 teams are talked about among the 5 most in the NFL). Anyways, just a note, this is not a playoff picture, these are more like power rankings.
16) SAN FRANCISCO 49ERS
This wasn't the easiest decision, but I don't think that the 49ers improved enough to get out of the cellar in the NFC. They look like they are trending upward finally, but this group of skill players on offense is just too atrocious to overlook. It is highlighted by Brian Hoyer at QB, an oft-injured Carlos Hyde at RB, and an aging Pierre Garcon as a number one receiver. Defensively, some of the key guys are getting older, but they did add some new talent as well and it should be an average NFL defense.
15) CHICAGO BEARS
Oh, good, the Bears now have another quarterback battle. When has that not worked? An inexperienced Mike Glennon is expected to take the reigns before the number two pick in the draft Mitch Trubisky takes over under center. They have a really great group of "fourth" wide receivers and a player in Kevin White who has never seen the field due to injuries. The defense looks like an island of castaways, and we thought it would improve last year, remember? I just don't see Chicago making the playoffs, maybe next year. Maybe.
14) LOS ANGELES RAMS
This is the third team that would absolutely shock me if they made the postseason, as they are another one who has a bad group of skill players. They also have the youngest coach (I think in NFL history), so who knows if that will actually work. The defense has really lost a lot of depth around NT Aaron Donald now, but they did manage to retain CB Trumaine Johnson with the franchise tag. Overall, this team should improve to 6-7 wins even with Jared Goff, but don't expect a postseason berth.
13) CAROLINA PANTHERS
This is the spot where I had the Dallas Cowboys last season at this time, so there are two takeaways from this. Preseason predictions aren't always right, and that realistically any team can make the playoffs. Carolina has some good talent on it, but after they fell off incredibly last season, then abruptly fired their general manager, I sense a bit more trouble here than I do for the five or so teams above them on the rankings. They also have a couple of glaring holes (still) on the roster that need to be fixed during training camp, and a couple of spots where an injury could completely derail the team (i.e. Kawann Short or Luke Kuechly).
12) PHILADELPHIA EAGLES
I wanted to swap them with Carolina, I really did, but I think the Eagles have to improve somewhat, right? The problem is, they are part of the deepest division in the NFC, meaning they have to play the Giants, Redskins and Cowboys twice each. They are once again loaded with skill position players to help second year QB Carson Wentz, and the defense is filled with "Eagles defenders". What I mean by that is, they are a bunch of above-average guys that work well together, but don't get national recognition for it. Name a starting corner. Do it. How about a defensive lineman not named Fletcher Cox?
11) DETROIT LIONS
This team did in fact make the playoffs last year, but they also trailed in all but one fourth quarter going into it. That means that eight of their nine games were won on game-winning drives. That won't happen again, but they also won't be trailing in every game (but one) either. But, it still averages out to them losing more games than they win, which is why I still have 10 teams to go. Oh, and going 9-7 took an MVP-like season from Matt Stafford, and I don't know if I would count on that again (look at the lack of receivers).
10) NEW ORLEANS SAINTS
Poor Drew Brees. Well, not really because I don't actually care enough. But it does seem now that once he gets a great receiver, they get traded away to try and help the defense get better, which it never does. Yeah, we can say that it looks better, and I mean, it HAS to, but they need to prove it. This defense is the equivalent of what the Jacksonville Jaguars as a team are in the AFC. They always claim to be better, until they finish 31st in total defense, and 32nd in pass defense.
9) MINNESOTA VIKINGS
Are the Vikings more like the 5-0 team or the 3-8 team? The defense looks really good again, although they did lose some depth overall. It also is somewhat relying on a 35+ year old in Terence Newman at corner. The offense, once again, is the main concern in Minnesota. I wouldn't trust Sam Bradford to throw just 5 interceptions again (I'd add a 1 in front of that number and then do a +/-). Latavius Murray, the replacement for Adrian Peterson, is hurt already. It just doesn't seem like they actually got better, I feel like they just found a different way of staying the same.
8) WASHINGTON REDSKINS
The Redskins are always going to be in the news, regardless of how good the team actually is. Kirk Cousins will make more than Aaron Rodgers (and Tom Brady) and that should say how mismanaged this team is. He does have an underrated array of weapons around him, but this group isn't as good as last season's. Defensively they are so-so again, although I really did like the draft choice of Jonathan Allen, who could be the steal of the draft. Outside of CB Josh Norman and TE Jordan Reed, however, I just look around this roster and think "average". And hey, eighth place is "average" in the NFL!
7) ARIZONA CARDINALS
Honestly, every team ranked from 6 to 13 can be reorganized any type of way you want. Seriously, they all have their flaws, and will be at the mercy of the five teams ahead of them. Remember, this team was declared NFC Champion in the preseason by a lot of people last season, and like I said in the AFC about the Bengals, one of these two teams will bounce back. This defense has the potential to be really good, and if Carson Palmer has enough left in the tank, he could bring them back to the playoffs. They still do have enough on offense to get there.
6) TAMPA BAY BUCCANEERS
I know that people are really feeling the Buccaneers and Titans, and since I felt I had to pick one to finish in the top six in their conference, I chose the one with a better chance of sneaking into the postseason. Plus, this team could actually be really good.
5) DALLAS COWBOYS
Let me guess, I'm a Cowboy hater because I don't have them first. Or second. Or third. Or fourth. But the Cowboys did this to themselves, and I felt that they were overrated all of last season even while they won 14 games. But, look where those 14 games got them. To fifth on my power rankings. I actually believe that the entire defensive line is suspended to start the season, but star RB Ezekiel Elliott will be joining them as well. The secondary got worse too after losing a lot of it to free agency. I just think they won't go 14-2 again.
4) NEW YORK GIANTS
I really don't know what to think of this team anymore. I don't think adding Brandon Marshall makes them that much better, but draft Evan Engram gives them their first tight end since Jeremy Shockey. The two concerns I have about this team are the offensive line and the linebackers, plus the running game could become one if Paul Perkins becomes a bust.
3) SEATTLE SEAHAWKS
Are we starting to see the end of the Seahawks as we know it? It's probably too soon to say that, but all dynasties die, and Seattle can't stick around forever. I mean, the offensive line is trash, and adding the bust named Luke Joeckel doesn't help. There are also places on defense where I don't see a superstar's name, which isn't how it used to be (defensive tackle, weakside linebacker and the non-Sherman corner). There is enough here still that they should easily make the playoffs again.
2) ATLANTA FALCONS
This team strikes me as one that could completely tailspin into the bottom half of the NFC based on what happened in Super Bowl 51. But I also think that since so many people believe it, it probably won't happen. They still have a dynamic offense, and an ever-improving defense. But expecting that season from Matt Ryan again isn't likely, although he should still be pretty great.
1) GREEN BAY PACKERS
Are you surprised that I picked the Packers? Yeah, they could easily finish as low as fourth, but I don't see it. The offense somehow got better than last season, and despite how "awful" Aaron Rodgers was in the first 10 games of last season, he still threw for 40 touchdowns to 7 interceptions. He could put up historic numbers.
---