Packers' Positional Previews: Tight Ends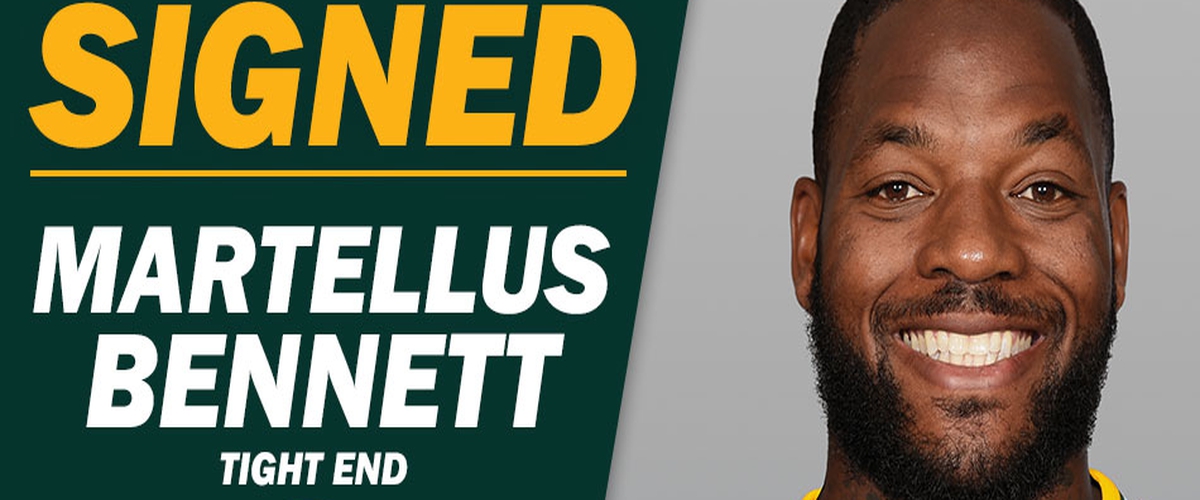 After the successful signing of Jared Cook (at least late in the season), the Packers decided to upgrade the tight end position even further in free agency, by bringing in tight ends Martellus Bennett from New England and Lance Kendricks from St. Louis. Both of these players, along with the incumbent Richard Rodgers, give quarterback Aaron Rodgers a multitude of weapons at the position he may have never seen.
#80 Martellus Bennett; 10th season out of Texas A&M
Stats: 55 receptions (long of 58) 701 yards, 7 TD
That was with New England last season, and with Rob Gronkowski playing over half of the season as the starter. Bennett was the main man at tight end during the Super Bowl run, and he performed there too. Since Bennett left Dallas, he has never had less than 430 yards or 3 touchdowns in any season, and a lot of them have been with the Chicago Bears.
#84 Lance Kendricks; 7th season out of Wisconsin
Stats: 50 receptions (long of 44) 499 yards, 2 TD
It's amazing how old Kendricks is now, as it seems like just yesterday he was helping the Badgers get to the Rose Bowl, and now here he is in Green Bay. Don't let Kendricks' stats fool you, he was with the Rams, meaning he had Case Keenum and Jared Goff throwing him the ball. Those numbers might look similar this season, but that's because of all of the weapons around him, not because he's ineffective.
#82 Richard Rodgers; 4th season out of California
Stats: 30 receptions (long of 22) 271 yards, 2 TD
When Rodgers was the featured tight end in Green Bay two seasons ago, he had over 500 yards and 8 touchdowns. Don't sleep on this man, especially with a contract year coming up. Now, do we necessarily want Rodgers to stick around even if he is unbelievable? Probably not, we'll be fine. But having him have a great season is beneficial for everybody, and he's done good when given the chance.
#85 Beau Sandland; 1st season out of Montana State *undrafted
Sandland was an All-Big Sky tight end his senior season, and started his career with Carolina's practice squad before finding his way over here. This is a huge gap between him and Rodgers.
#86 Aaron Peck; Rookie out of Fresno State *undrafted
Stats: 46 receptions, 630 yards, 3 TD
Peck probably has a better chance of making the team than Beau Sandland, but barring injury these guys are just battling for the practice squad. Those numbers are not bad for a collegiate tight end, they actually compare to the Badgers' Troy Fumagalli.
Overall, this is a much stronger group than in year's past. I think that either Kendricks or Rodgers (more likely Rodgers) could be a surprise cut if they have a bad camp, and Ted Thompson decides to keep seven receivers. I'd personally rather keep all three tight ends and six receivers, and that nine pass catchers is a good number to have in total. Peck and Sandland are fighting for a practice squad spot.
---