Three Wild Pitches (Pack-lin, OLB Depth, Brewers)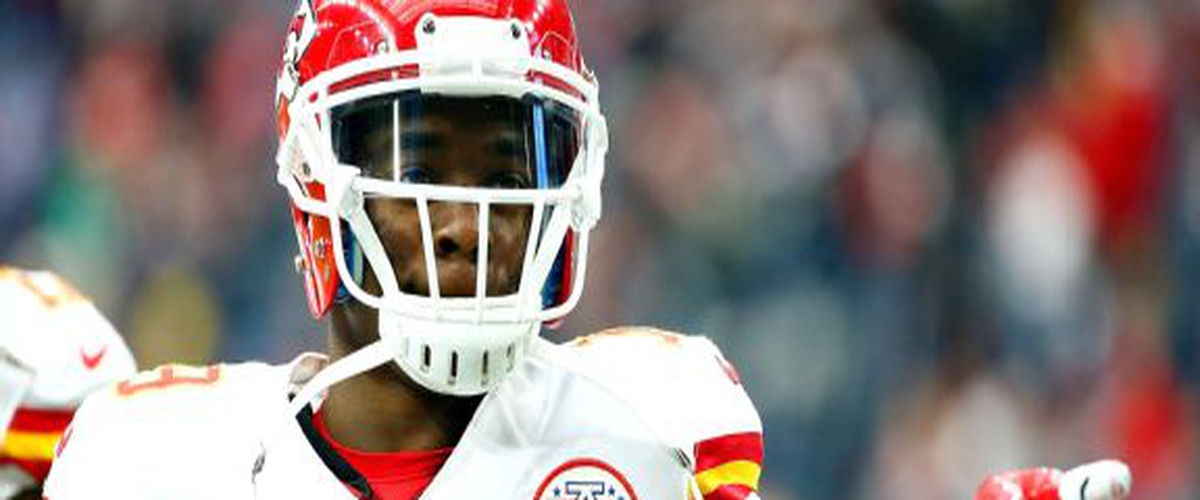 1) JEREMY MACLIN TO THE PACKERS MAKES LITTLE SENSE
I've encountered two articles/blogs/videos/etc. asking if the Packers should go after Jeremy Maclin. Age-wise he's between Jordy Nelson and Randall Cobb, and he's probably in the same tier of receivers that Cobb and Davante Adams are (i.e. Antonio Brown and Julio Jones are in the top tier, Jordy Nelson is near the top, etc.). Nelson is aging, Cobb hasn't been the same since Nelson's injury, Adams will be a free agent after this season. After that, you have undrafted second-year Geronimo Allison, rookies Malachi Dupre and DeAngelo Yancey, special teams ace Jeff Janis and second year pro Trevor Davis. In other words, eight receivers have a chance at making this roster.
So, why would we even consider Maclin for this year? He'd be fourth on the depth chart, if he makes the team, and the Packers are a pretty deep roster. Ted Thompson doesn't like wasting draft picks and cutting them right away, meaning either Yancey or Dupre will make the team, if not both. Davis was drafted last year, and that fills six spots. The Packers might (unfortunately) keep seven receivers again, but there still is no room for Maclin. And we don't need him, either.
2) YES, WINSTON MOSS, THE DEPTH ISN'T VERY APPARENT
Winston Moss was shocked and defensive this week when asked about the lack of outside linebacker depth, thinking it was a joke that the reporter didn't think there is depth behind Clay Matthews and Nick Perry. I don't like to say it, but especially with rookie Vince Biegel struggling through foot injuries, it doesn't look like much. You have Jay Elliott, who has been around for a while but mostly on special teams, and second year player Kyler Fackrell who received little playing time as well. One or both of them will have bigger roles and may perform up to those expectations, but after that it is first year player Reggie Gilbert and undrafted players. Knowing the injury problems surrounding Matthews, Perry and Biegel, this depth looks alarming. Take out two of those players, and you have Reggie Gilbert as the fourth guy. Just saying, the depth isn't as apparent as you think it is, Winston.
3) ENJOY THE RIDE, BECAUSE THEY WON'T WIN THE DIVISION
I want the Brewers to win the division, but what happened to the bullpen this weekend vs. the Dodgers showed what was expected prior to this season. The Brewers just aren't experienced enough and aren't ready to take this division from the Cubs and Cardinals. The Cubs are just one game back, and they can't keep up this poor hitting forever. At some point, they will fly past the Brewers and take a 10 game lead on the division. It's just expected, and we should enjoy that the Brewers are further ahead on the rebuild despite no top prospects besides SS Orlando Arcia being in the majors. Speaking of that...
OF Brett Phillips, the number 10 prospect in the Brewers' system (and the fourth best outfielder), has been called up to take 3B Travis Shaw's place. Shaw went to the paternity list, and Phillips might actually get a chance to play today. With non-outfielders playing in the outfield a lot this season, Phillips will likely get a start this series. His projected floor is a productive fourth outfielder, and his numbers in Triple-A this season (.297, 11 HR, 41 RBI) show that he may be more. Something to note, OF Lewis Brinson and Ryan Cordell are both having good seasons in Colorado Springs this season as well, so Keon Broxton's struggles might bring them up sooner than later.
---