The Mets Just Made an Intelligent Move and It's Baffling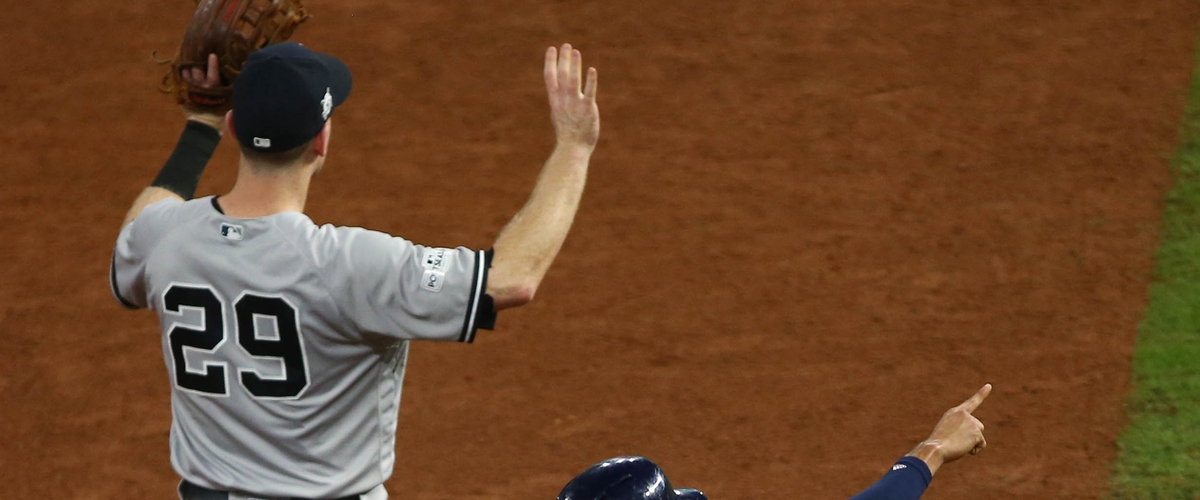 Look at that picture of the ugly Yankees uniform. He will no longer have to suffer through the pain and torture of being a Bronx Bomber (I'm kidding Yankees fans :) ). In all seriousness, the New York Mets have just made a move that shook me to my core. They signed 2x all star and one of the best leaders in baseball, Todd Frazier.
Now it is not an extravagant move, it is not someone with the drawing power of a Mike Moustakas or Yu Darvish, but it is a very good signing for the Mets. Although many Mets fans, as they always do, have criticized the move for signing someone who is not "elite." They looked at his .213 batting average, 21.3% strikeout percentage, and this...
But with the Mets, there will always be naysayers who attempt to criticize every move they make likely because they are so used to being filled with self loathing that they cannot fathom good news. But once you take a look at Frazier's true value, he well deserves the 2yr/17 million dollar contract New York signed him for.
He brings along with him above average defense (he had 10 defensive runs saved in 2017, good for fourth in the MLB among third basemen behind Nolan Arenado, Jedd Gyorko, and Evan Longoria), a high walk rate at 14.4%, and most importantly a veteran to look up to. Frazier can easily mentor the young utility players on the team such as Wilmer Flores and T.J. Rivera and gives the team advice on how to handle the pressure of playing in New York.
The signing of Frazier marks two very important impressions given off by the team. One, it means the team is no longer relying on David Wright to come back fully healthy and play at the MVP caliber level he once did. Two, it shows that front office management MAY ACTUALLY BE INVESTED IN WINNING. I know, what a concept. But the Wilpons, for their spendthrifty past, are giving off the impression that they believe that this team is talented enough to make the postseason.
The Frazier move was an under the radar move that most MLB fans seemed to overlook because they're too invested watching the major free agents not actually sign anywhere. But it was the right move at certainly the right time for the Mets.
They likely need a middle of the rotation starting pitcher that can eat innings (Lance Lynn, Jason Vargas, and Alex Cobb come to mind) if they want to be treated as legitimate World Series contenders next season. If they can do that, then Mets fans everywhere may not have to be cautiously optimistic about the season. In fact, they have the right to be a little confident as well.
---