Betances makes final NY borough stop in Queens
Christmas came early for New York Mets fans this year when the club announced they would be bringing in RHP Dellin Betances to help bolster their ailing bullpen. It was announced on Christmas Eve (12/24) that Betances would be signed to a 1-year, $10.5 million contract with a player option in 2021. Betances has an opportunity next season to make an additional $800k for appearing in at least 40 games, and an extra $1 million for 50, 60, and 70 game-appearances as well.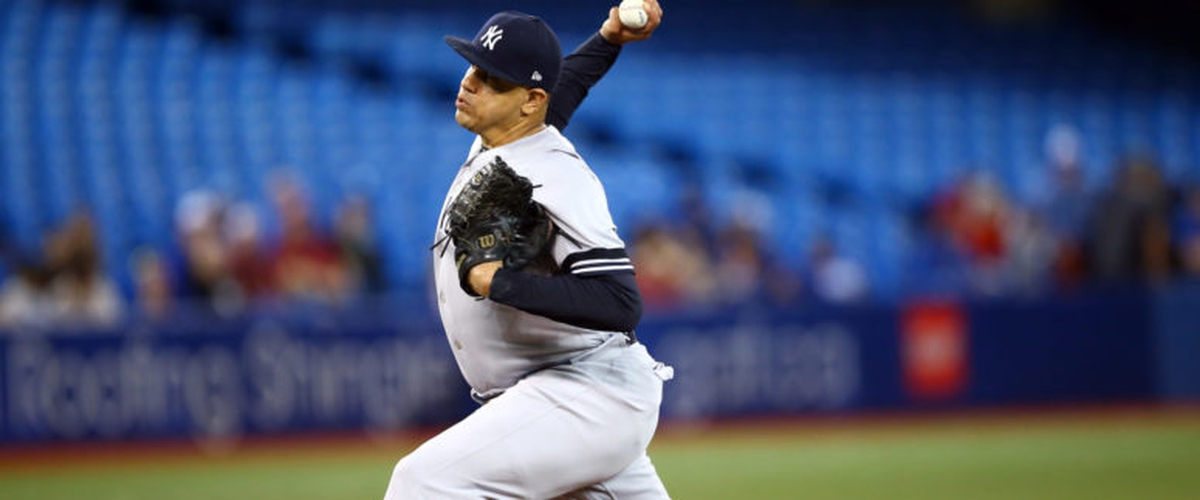 Vaughn Ridley / Getty Images
The news broke when Betances took to his Instagram account the morning of Christmas Eve. "I love New York. Grew up in Manhattan. Went to high school in Brooklyn. Played minor-league ball on Staten Island. Made it to the big leagues in the Bronx. Now, I'm excited to go win a World Series with the Mets in Queens". Betances looks to make an immediate impact for the Mets, whose bullpen caused fans much grief in 2019. He'll be coming off of a torn Achilles tendon (which will be worth monitoring), but the Mets have high expectations for the 31-year old.
Dellin is one of the elite relievers in the game with an incredible track record of pitching on the biggest stage and in playoff games. This is a tremendously exciting gift for Mets fans this holiday season in our championship pursuit." - Brodie Van Wagenen, NY Mets General Manager
In 5+ seasons with the New York Yankees, Betances compiled a 21-22 record with a 2.36 ERA, 36 saves, and a K/9 of 14.6. He'll be competing with the likes of Edwin Diaz, Seth Lugo, and Jeurys Familia for a back-end bullpen spot.
---