No. 1 Villanova trounces Temple, remains undefeated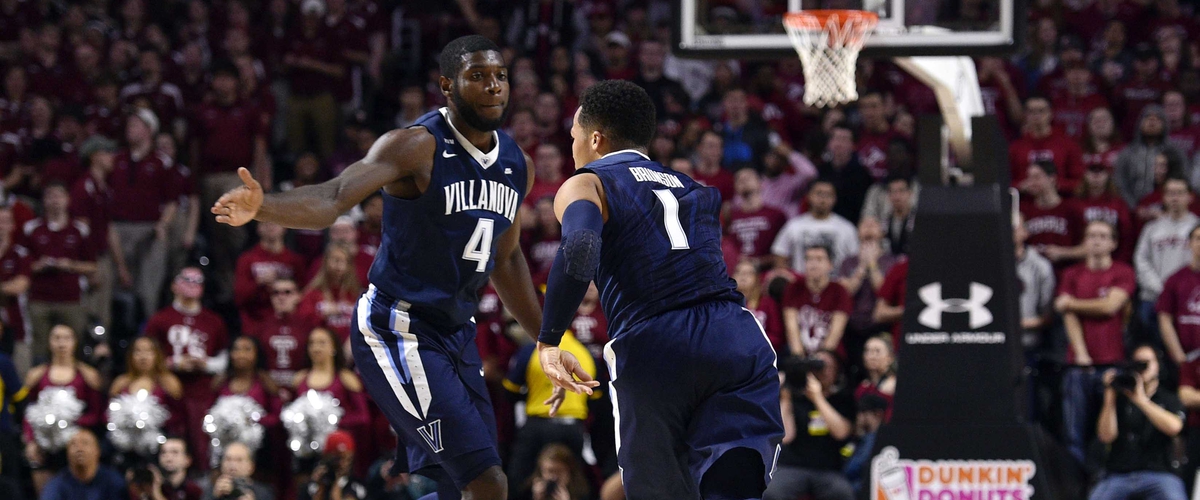 Villanova came out scorching, starting the game on a 7-0 run and never looked back against big five rival Temple. The Cats dominated from wire to wire and won 87-67, making them outright Big 5 champions for a fifth consecutive season. The No. 1 team in the nation improved to an impressive 11-0 record for the year.
Junior guard Jalen Brunson scored a career-high 31 points, grabbed 6 rebounds, and dished out 5 assists. Brunson had a huge first half scoring 22, including 15 in the first 10 minutes. He demonstrated why he is considered the top point guard in the country guiding Nova to an early 28-8 lead in the first half.
Redshirt Freshman Omari Spellman also had himself a night, scoring a career-high 27 points while also grabbing 8 boards. Together, he and Brunson combined to knock down 10 threes en route to each scoring career highs respectively. Spellman owned the second half, scoring 17 of his 27 in the period.
Jay Wright's squad once again put together a trademark efficient game, making 60% of their field goals (33-55) and knocking down 13 threes. Sophomore guard Donte DiVincenzo chipped in 12 points and 4 assists off the bench.
Temple was led by Quinton Rose who scored 27 points. The Owls mustered together a 13-0 run in the first half, getting the lead down to 7, but that was the closest they ever got. Nova replied with back to back threes and a 9-0 run of their own.
The scary part about this 20 point victory by Nova was their ability to survive a quiet night from key contributors. Mikal Bridges and Phil Booth combined for only 9 points on 3-12 shooting. Bridges has cooled off after his dazzling performance at Madison Square Garden against Gonzaga. Booth was battling a virus, but demonstrated a lot of grit to play for his team in a rivalry game.
Eric Paschall had two highlight reel worthy dunks in the second half. Including this savage alley-oop throwdown off the feed from Booth.
The win extended Nova's big 5 winstreak to 22, their last loss in Big 5 play was in December of 2012. Coach Wright has to be excited for his team's strong start, as Nova has hit an early groove. Is it possible to be overlooked as much as these guys? Sure they don't have the McDonald's All-Americans to brag, but year after year Jay Wright continues to demonstrate his coaching prowess.
Villanova has nine days to rest thanks to Finals week for students. The Cats take the court next on Dec. 22nd hosting Hofstra. Wright coached 7 years at Hofstra, earning America East Coach of the Year honors twice as the man in charge before taking over at Nova in 2001.
---