Kyle Sloter, The Greatest Quarterback to Never Play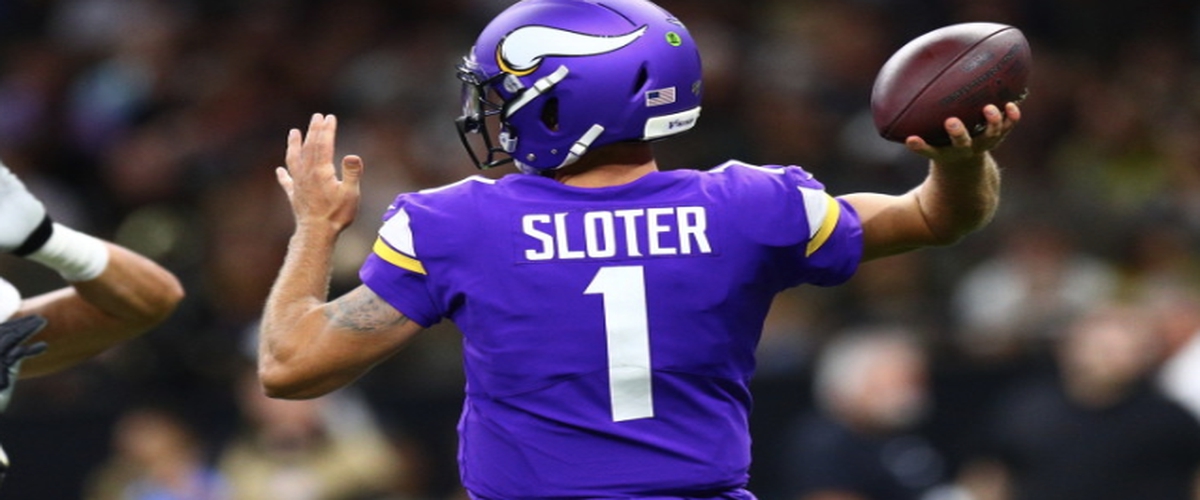 How does nobody give this guy a shot? I mean he had a 74% completion percentage with 12 touchdowns and 1 interception. Yes, I know that came from the preseason, but that's the best time to show how good you are against potential NFL talent and man did he show it.
The Vikings picked Sean Mannion over this guy (Although, I'm not super surprised since Zimmer would rather have a QB who is better at handing the ball off instead of throwing it). You know what Sean Mannion has done in the 13 games he's played? NOTHING. Go look at his stats you'll think there's a typo in there. 0 touchdowns and 3 interceptions in 13 GAMES.
If you lookup Kyle Sloter's college stats you won't find much. That's because he didn't start playing quarterback until his 4th year of college when Northern Colorado's starter got hurt. In just 11 games this guy put the team on his back throwing for 2,656 yards, 29 touchdowns, and only 10 interceptions with a 155.7 passer rating which set a school record.
I didn't even know a passer rating could be that high, but to be honest I don't even know what a passer rating is. The higher the better I guess.
You know how well Joe Burrow did in his 4th year of college? 2894 yards, 16 touchdowns, and 5 interceptions. That was in 13 games. Where is Joe Burrow now? The #1 pick in the NFL draft.
What more do teams need to see? Give this guy a chance.
---