Detroit Lions NFL Draft: 1st Round Breakdown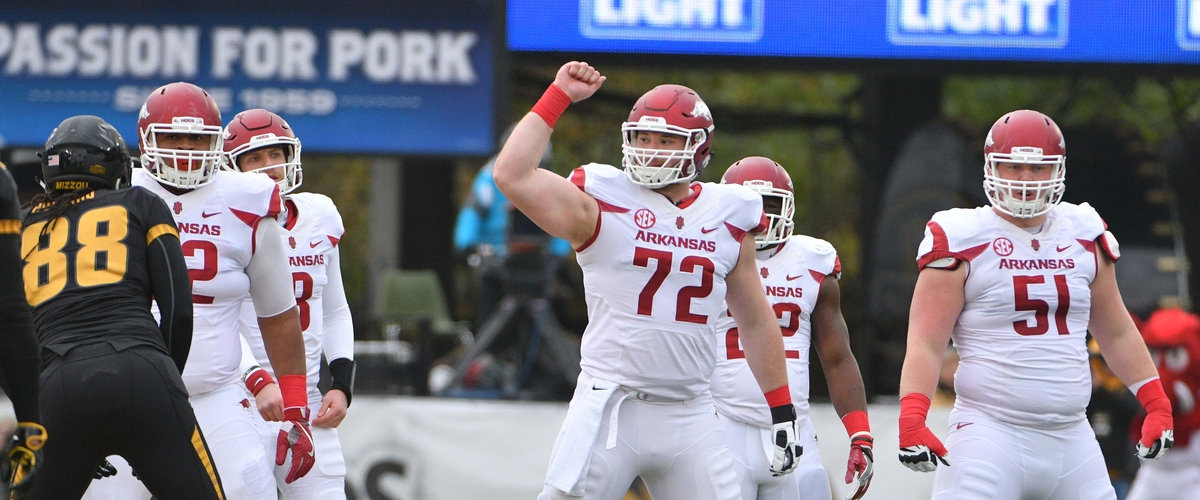 Honestly, I wasn't expecting a flashy pick coming into tonight and frankly I didn't want one.
This organization has had a propensity for the flair pick, and by that I mean reaching for that WR, RB, or TE, and having it backfire!
In the not so distant past, Lion fans have suffered through drafts orchestrated by one of the worst GM's ever born into this world (Matt Millen).
So you cant blame them for having a lack of confidence in the organization when draft time rolls around.
However, To be fair to the front office, the Lions have improved draft results drastically the last 4 or 5 years. Finally, putting an end to the horrible memories of the Millen/Mayhew era.
All that being said, its 2018 now and this years draft is all that matters!
With the 20th pick in the 2018 NFL Draft...the Detroit Lions select:
Frank Ragnow, C
Arkansas
6'5 312 LBS
Look, I'm going to be completely honest with you guys, I had no idea who the hell Frank Ragnow was before that boner Roger Godell said his name 15 mins ago.
Leave it to the Lions to select a guy not one analyst or basement blogger (that's me) projected them to take
With that being said, I actually love the pick!
Great teams win the battle up front, they dominate the trenches, and the Lions could use a hog on the line just as much as any other team in this league.
Detroit has a solid core of skill players, and with this pick, they take a step towards being able to hold their own up front.
Leave your comments on the pick below and stay tuned for our second round preview tomorrow
---