2019 MLB Hall of Fame Inductees Announced
On Tuesday night, the 2019 Major League Baseball Hall of Fame inductees were announced, and history was made. Closer Mariano Rivera became the first player to ever be inducted into the Hall of Fame by unanimous vote. Rivera received 100 percent of the votes which beat the previous record set by Ken Griffey Jr. who finished with 99.32 percent of the votes back in 2016, falling three ballots short of an unanimous vote. Joining Rivera in the Hall of Fame will be Roy Halladay, Mike Mussina, and Edgar Martinez who all surpassed the 75 percent threshold to be enshrined in Cooperstown.
A former Toronto Blue Jays and Philadelphia Phillies pitcher, Roy Halladay received 85.4 percent of the votes. Halladay was tragically killed back in a 2017 plane crash.
In addition to Halladay, Seattle Mariners designated hitter Edgar Martinez also received 85.4 percent of the votes in his final year of Hall of Fame eligibility.
Lastly, Mike Mussina made it in the Hall of Fame on his sixth try as he received 76.6 percent of the votes to push him over the Cooperstown threshold.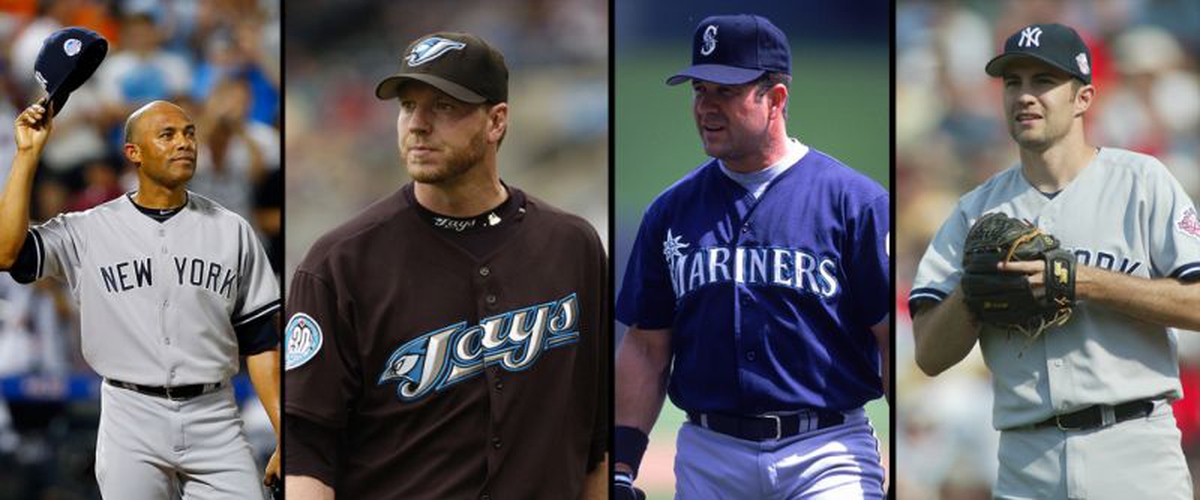 But there were also the controversial names on the ballot that fell short of getting enough votes to get into Cooperstown. Among those players were Barry Bonds, Roger Clemens, and Curt Schilling who saw an increase in support compared to previous years but still fell way below the 75 percent threshold.
Schilling jumped from 51.2 percent in 2017 to 60.9 percent in 2018, Clemens went from 57.3 percent last year to 59.5 percent this year, and Bonds jumped from 56.4 percent to 59.1 percent this year.
In addition to those who fell short, there are also a few names that fell off the ballot as their ten-year window ended or they did not receive the minimum of five percent support to remain on the ballot. This list included Fred McGriff who got 38.9 percent support, but was in his final year of eligibility. Among those who did not receive enough support were Lance Berkman and Miguel Tejada at 1.2 percent and Roy Oswalt at 0.9 percent. That trio of players was in their first year on the ballot, but will no longer be eligible in future years.
But now it is off to Cooperstown for Rivera, Halladay, Mussina, and Martinez as they join Lee Smith and Harold Baines who were chosen in December by the Hall of Fame veterans committee as the six players will be inducted at the July 22nd ceremony.
Questions or comments? Email [email protected] and follow @mtvhottakes on Facebook to know when new stories are posted.
---