After Second Arrest for Domestic Violence, 49ers Release LB Reuben Foster
After a little over one and a half season with the San Francisco 49ers, linebacker Reuben Foster, a 2017 first-round pick, has been released by the team. The move comes after Foster was arrested on Saturday night with one count of first-degree misdemeanor domestic-violence battery at the Grand Hyatt in Tampa Bay. His arrest came in the evening before the Niners were set to take on the Tampa Bay Buccaneers in a game San Francisco would lose the next day by a final score of 27-9. But the issues Foster has had off the field are far more important to address at the moment and extend back to earlier this year when he was arrested on similar charges.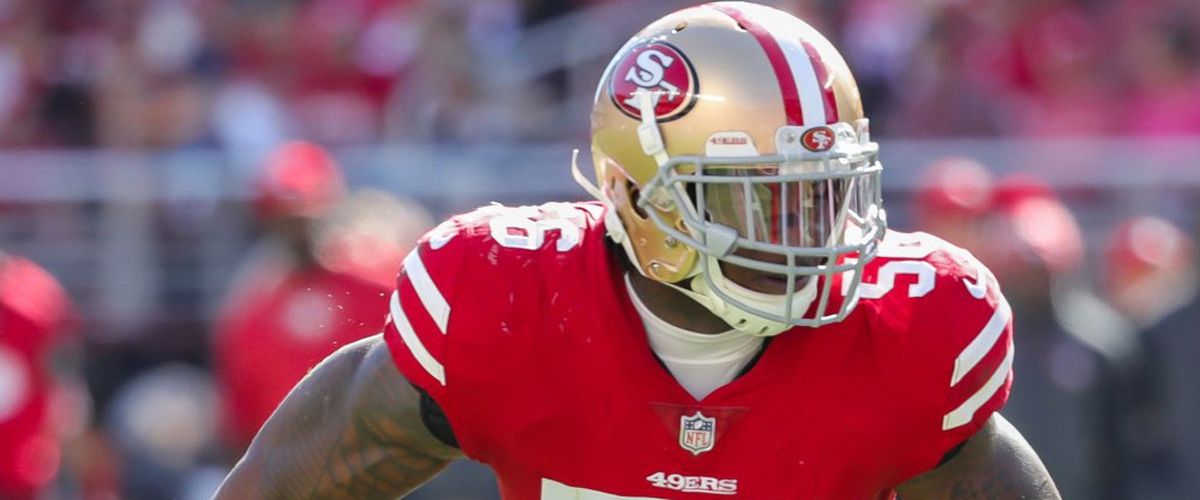 After spending four seasons at the University of Alabama, Foster was touted as the number one inside linebacker in the 2017 draft class. The linebacker recorded 12 tackles in nine games for the Crimson Tide and contributed on special teams as well during his freshman season. He went on to finish his college career with 211 tackles, 23 tackles for a loss, and seven sacks. In the 2017 NFL Draft, Foster was taken in the first round by the San Francisco 49ers with the 31st overall pick in the draft. He was signed to a four-year, $9.03 million deal which included $6.87 million in guaranteed money as well as a $4.71 million signing bonus. In his rookie season, Foster missed some time with an ankle injury but still started in 10 games for San Francisco and recorded 72 combined tackles, 59 of which were solo tackles. Then the offseason rolled around and that was where the trouble began for the young defensive player off the field.
In January of this year, Foster was arrested for misdemeanor possession of marijuana. The case was ultimately dismissed after the 49ers linebacker paid court fees, the $100 bond, and completed a diversion program which included education and periodic drug testing. Just a month later, Foster found himself in trouble again when he was arrested on suspicion of domestic violence and possession of an assault weapon when the police arrived at the location where the incident took place. He was accused of dragging his girlfriend during an argument as well as possessing an assault rifle. Foster was released on $75,000 bail and the charges were later dropped after the victim recanted her story despite the Santa Clara DA Office saying there was evidence he "seriously hurt his girlfriend."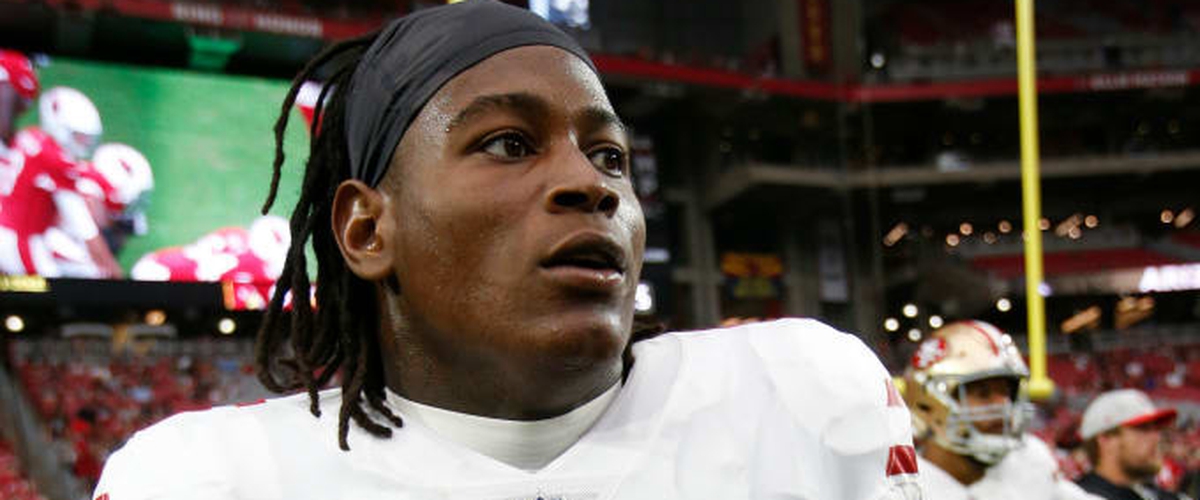 As a result of his off the field issues in relation to the weapons offense and misdemeanor drug offense, the 24-year-old was suspended without pay by the NFL for the first two games of this season. Following the suspension, Foster started six games for the 49ers and recorded 29 combined tackles for the team for a total of 101 combined tackles in the 16 games he has played in his NFL career. But then more trouble came on Saturday night when he was arrested in Tampa Bay on that one count of first-degree misdemeanor domestic-violence battery. According to police, the incident took place between Foster and a woman who he was "in an on-again-off-again relationship for the past three years." The two were involved in an argument when Foster slapped a phone out of her hand and proceeded to then push and slap her. When police arrived at the scene, they observed a scratch on the victim's collarbone.
Bond was set at $2,000 during a hearing on Sunday and by the afternoon Foster was out of jail with orders to not have any contact with his accuser. While 49ers general manager John Lynch and head coach Kyle Shanahan stood by the linebacker during his previous domestic violence incident, they made it clear that he would likely be released if any more issues occured. After Shanahan found out about the incident following team meetings, he was determined to release Foster and discussed the decision with Lynch before heading to ownership where the final verdict was made. With Reuben Foster now unemployed, he will have to clean up his off the field actions if he wants another shot in the NFL. However, domestic violence has been shown to have no place in the league in recent years. Players like disgraced running back Ray Rice, linebacker Greg Hardy (who had a brief stint with the Cowboys in 2015 following the suspension for the charges but has not played since), and young quarterback Trevone Boykin who have been charged in the past and are yet to be signed by a team in the years following. With players like this in mind, it could be tough for Foster to find another job in the NFL, even if the 24-year-old is able to turn his life around.
Questions or comments? Email www.mtv1999@juno.com and follow @mtvhottakes on Facebook to know when new stories are posted.