BREAKING: Spurs' Kawhi Leonard Traded to Toronto Raptors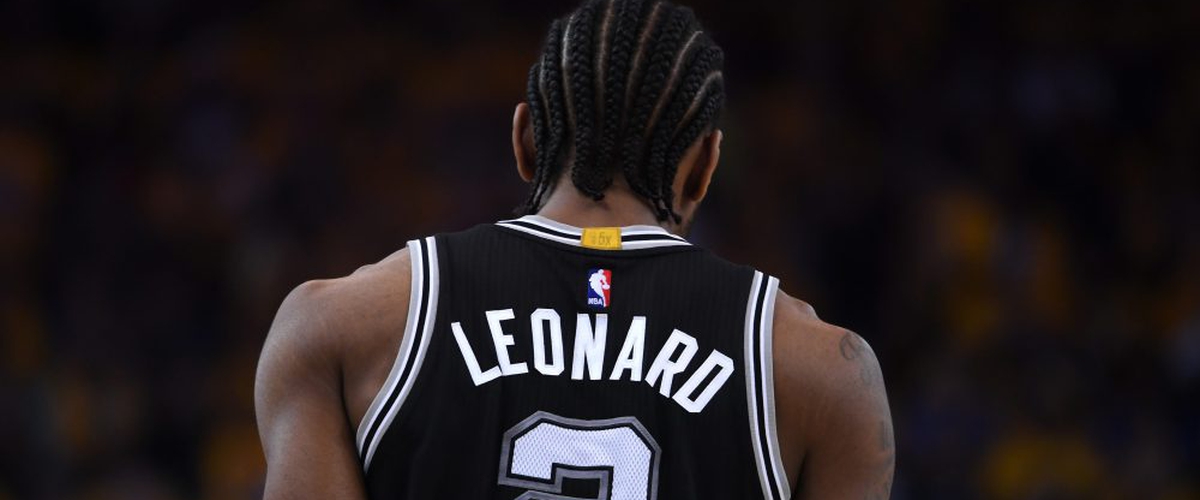 Earlier this morning, Yahoo Sports reported that a league source told them the San Antonio Spurs and Toronto Raptors were engaged in serious talks on a trade that centered around Kawhi Leonard and DeMar DeRozan. Following that report, ESPN's Adrian Wojnarowski tweeted out the following:
Now just moments ago, the details of the trade have emerged from Wojnarowski's social media as well as he tweeted out the players involved in the deal:
It seems the Toronto Raptors have been able to land the former NBA Finals MVP from the San Antonio Spurs as well as Danny Green in exchange for Jakob Poeltl who is entering his third year in the league after averaging 6.9 points per game off the bench, a protected first-round pick in 2019, and biggest of all the centerpiece of their franchise DeMar DeRozan.
Prior to the news becoming official, former Raptor DeMar DeRozan who has played for the Raptors his entire career had previously said he wanted to spend his entire career in Toronto. Upon becoming a free agent after the 2016 NBA Playoffs in which the Raptors fell to the Cleveland Cavaliers in six games, DeRozan scheduled no meetings with other teams. He is on record saying, "My mindset has always been Toronto. I was passionate about it when we was losing. When we was terrible, I said I'm going to stick through this whole thing and I want to be that guy who brings this organization to where it is now. I definitely don't want to switch up after we win." Sure enough, when free agency rolled around he was back with Toronto on a five-year, $139 million deal, but now he is headed to San Antonio and did not seem to be too happy about it.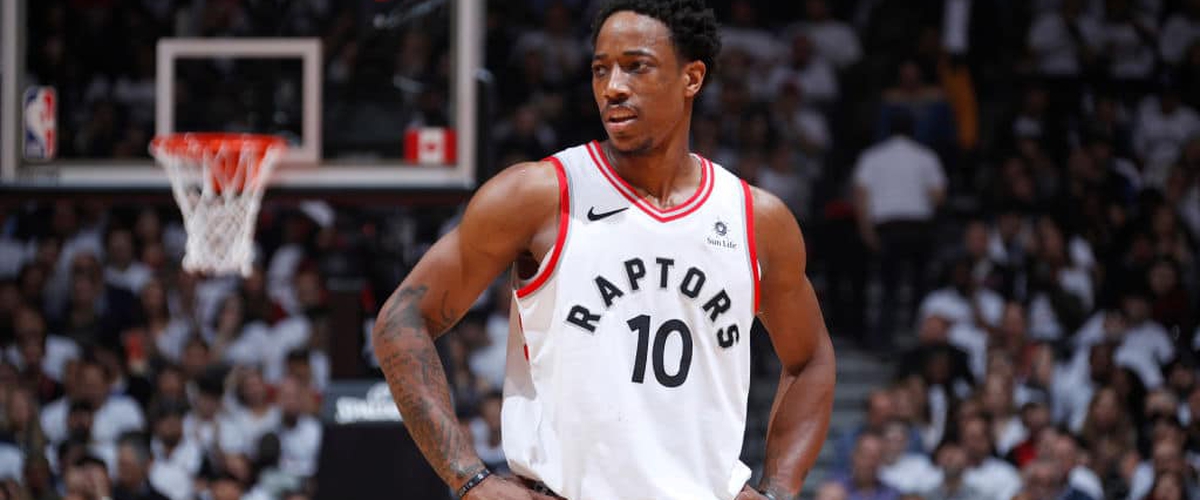 Before the deal was officially announced, DeRozan posted a series of pictures to his Instagram story you can see below:
The pictures seemed to hint at DeRozan being on the move and hours later it was announced that the Spurs and Raptors had an agreement in principle for a trade centered around him and Kawhi Leonard. But the plot continues to thicken considering when the initial news of serious trade talks broke from Yahoo Sports, ESPN's Chris Haynes tweeted out the following:
So not only does it sound like DeMar DeRozan is unhappy with being traded to the San Antonio Spurs given his immense amount of loyalty to the city of Toronto, but it looks like Kawhi Leonard is not too keen on being moved to the Toronto Raptors as well. Looking even further into the trade, the protected pick acquired by San Antonio is protected should it fall between 1-20 in the 2019 NBA Draft. That being said, should Toronto be able to hold on to the draft pick in 2019 if it falls between picks 1-20, it will become two second-round picks the following year for the Spurs.
The dynamic of the Raptors-Spurs trade is interesting to say the least. The Spurs acquire an All-Star talent in DeMar DeRozan who while unhappy with Toronto's lack of returned loyalty to him will still shine on the court regardless of who he plays for. Not to mention, DeRozan is under contract until the end of the 2020-2021 season, giving the Spurs a few years of the All-Star shooting guard in his prime. They also get a young player on to add to their bench in Jakob Poeltl and either a first-round pick next year or two second-round picks the following year to add to their youth. The deal for the Spurs was about getting rid of a player who did not want to be on the team anymore while getting younger as the team seemingly enters a rebuilding period.
As for the Raptors, they get a guard in Danny Green who has become more well-rounded as a player and shined on the defensive end in recent years. While not taking as many shots as a guard normally does, he has improved defensively and is a 39.5% career three-point shooter that with the departure of DeRozan will likely start in his place. But the biggest trade piece of all, Kawhi Leonard, is more of a question mark when analyzing this trade for a few reasons.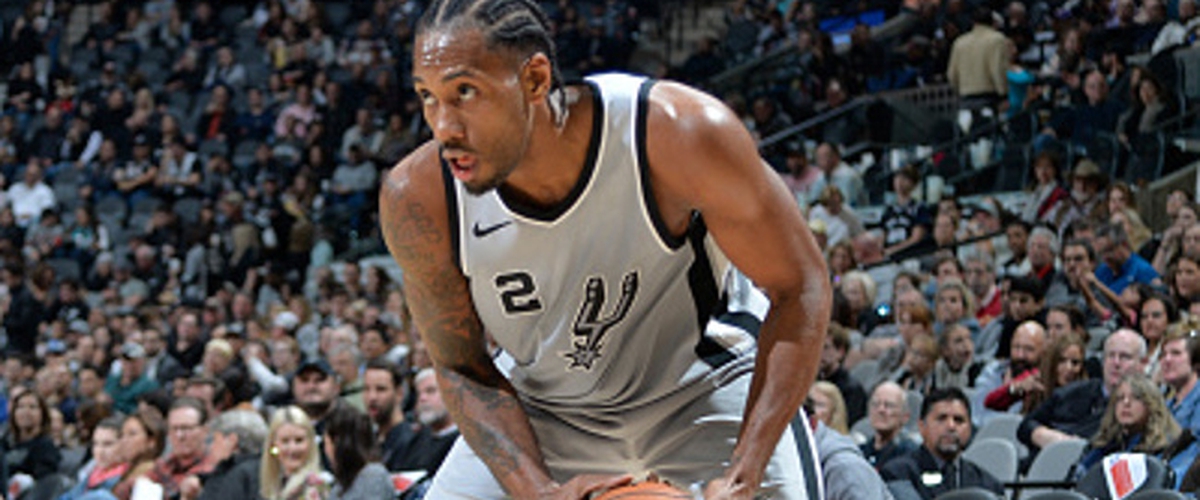 The biggest question mark comes with his health regarding the quad injury he has continued to rehab from. Limited to just nine games last season, Leonard sat out most of the season for the Spurs despite the team medically clearing him to play. The entire saga was bizarre and it culiminated in him asking for a trade, specifically to the Los Angeles Lakers in the offseason. Will Leonard ultimately play in a Raptors uniform next season or will his health continue to keep him on the bench?
Despite his health, should Leonard be completely healthy, could he be his own enemy and sit out the entire season? Leonard's desires to head to the Los Angeles have been well-documented in recent months and if what ESPN's Chris Haynes said is true about Leonard's lack for desire to play for Toronto, would the two-time Defensive Player of the Year sit himself out for an entire season in order to reach free agency and head to Los Angeles in the offseason? While certainly a possibility, playing nine games over the course of two seasons would not bode well for a player of his caliber looking to get himself a max contract once he hits the market.
In the deal, Kawhi Leonard looks like simply a one-year rental for the Toronto Raptors, a team that is looking to take over the Eastern Conference with the departure of LeBron James to the Lakers this offseason. While plenty of questions loom about how Leonard will go about next season in Toronto, it is clear he remains adamant about heading out West once he has the opportunity to do so in free agency.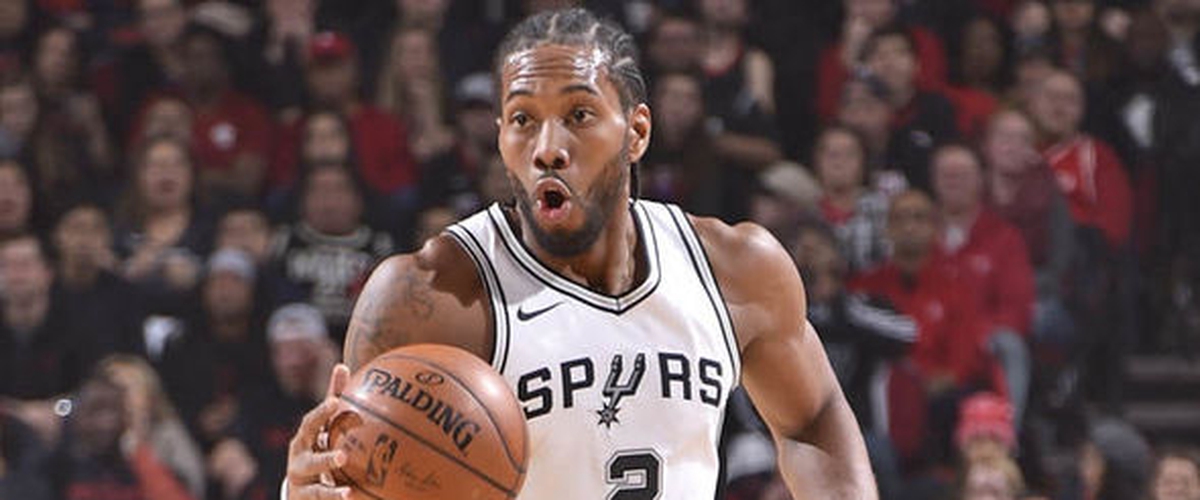 Questions or comments? Send an email to [email protected] and follow @mtvhottakes on Instagram and Facebook to know when new stories are posted.
---