For Red Sox, Trading Catcher Blake Swihart to Twins Makes Sense
After posting a .274 batting average with 5 home runs and 31 RBIs his rookie season back in 2015, Blake Swihart looked like the catcher of the future for the Boston Red Sox. Injuries during the 2016 campaign derailed his season and he played in just 19 games for the Sox. Last year, he spent a majority of the season with Triple-A Pawtucket and after being called up when rosters expanded in September, he appeared in just six games as a pinch hitter each time.
This season, he has played in 16 games while starting just four of them. Swihart is batting .133 so far this year with no home runs and an RBI to his name. With Christian Vazquez and Sandy Leon as their top two options at catcher, it does not leave much room for Swihart to play, unless he plays elsewhere in the field.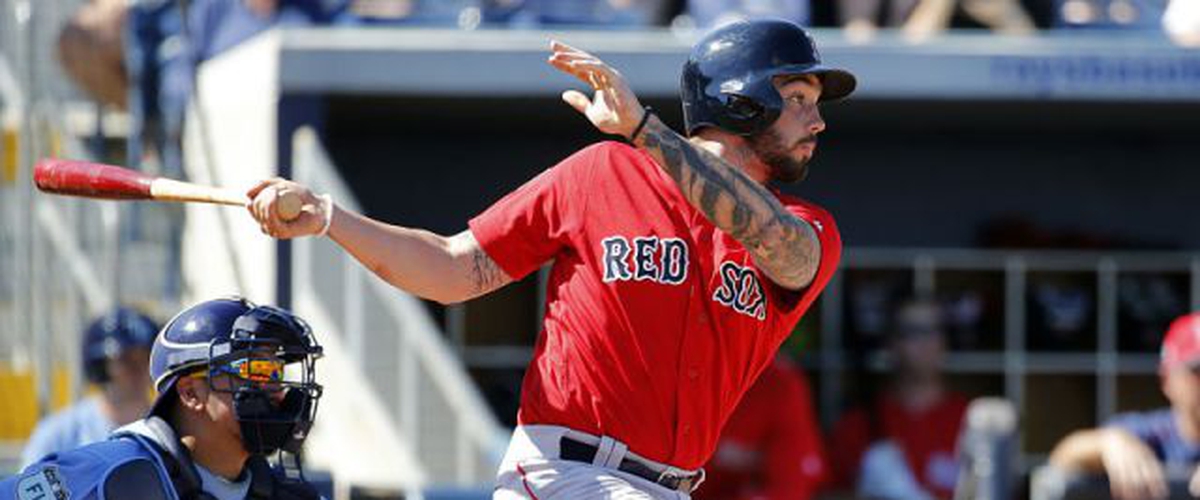 Utility Usage
In an attempt to keep him healthy, the Red Sox planned to use Swihart in a utility role and have him play various postions around the field, similar to what Marwin Gonzalez of the Houston Astros does. In 2016, they tried him out in left field for 13 games, but the next season the Sox committed to having him catch for them. In late July 2017, coach John Farrell said they were going to play Swiahrt at first and third base. He even took reps at third base before some games after being called up in September, but never started there.
For Swihart, Spring Training went pretty well as he hit .242 with 3 home runs and 11 RBIs. Additionally, it was believed he would fill the utility role this season. He got starts at third base and worked out at second base during the spring, but the signing of Eduardo Nunez ended that work pretty quickly. So far this year, Swihart has played at catcher, first base, and left field for Boston. However, he is not seeing consistent time on the field and with the return of Dustin Pedroia imminent, he could find himself back in the Minor Leagues soon. On Wednesday, Swihart confirmed that his agent, Brodie Scoffield requested for the Red Sox to trade him.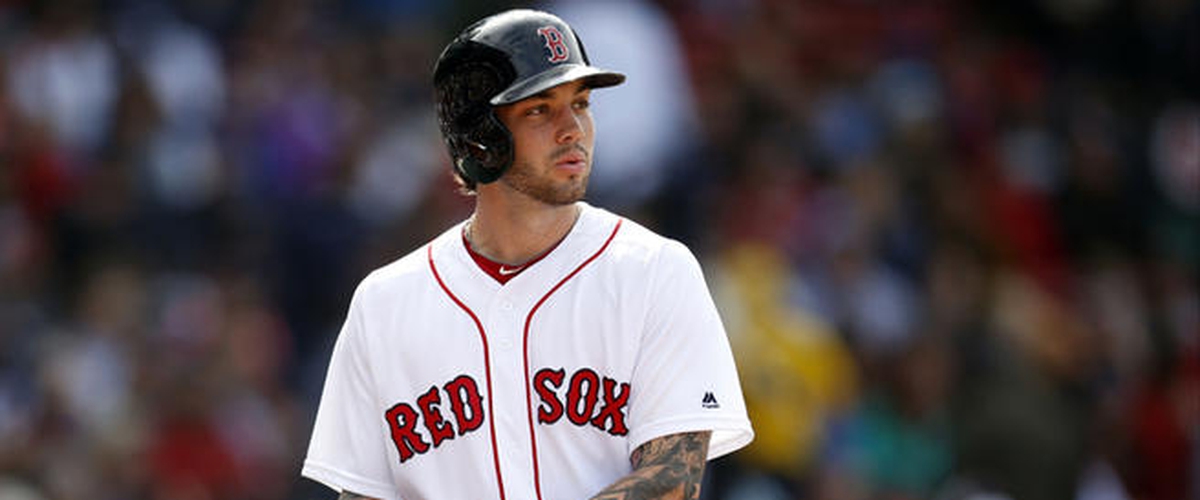 Trade to the Twins
While it does not seem like the Red Sox are eager to trade Swihart and instead attempt to utilize his abilities in any way they possibly can, it would make sense for them to find a trade partner for him. This is where the Minnesota Twins come into play. After Twins catcher Jason Castro went down with a knee injury, it was originally thought he would be out 4-6 weeks. Upon having the surgery, the doctors realized the injury was worse than what the MRI revealed and Castro would miss the rest of the season. This leaves the Twins with Mitch Garver and Bobby Wilson to catch behind the plate for the team. Twins chief baseball officer Derek Falvey has said that the Twins will look for a replacement at the position from outside the organization. Falvey said, "More of the pursuit of what might be available across the game currently in organizations, I would say, rather than a free-agent conversation, but we have been prepping for the depth piece, and we are now maybe expanding that search, knowing we're going to have the chance to have somebody impact us for the full season.'' This is where Blake Swihart can come into play.
With the Twins looking for a catcher to fill Jason Castro's spot for the rest of the season, this could be the chance for Swihart. Not only to get playing time at his original positon, but also to prove that he can be a consistent starter on a team. If the Red Sox are not going to use him for his original purpose at the Major League level, then trade him to a team that will like the Twins. After this season, Swihart will enter his first year of arbitration with his contract. Should he prove himself in Minnesota following a trade, he could potentially get more money this offseason through arbitration and compete for the starting spot next year. with Castro.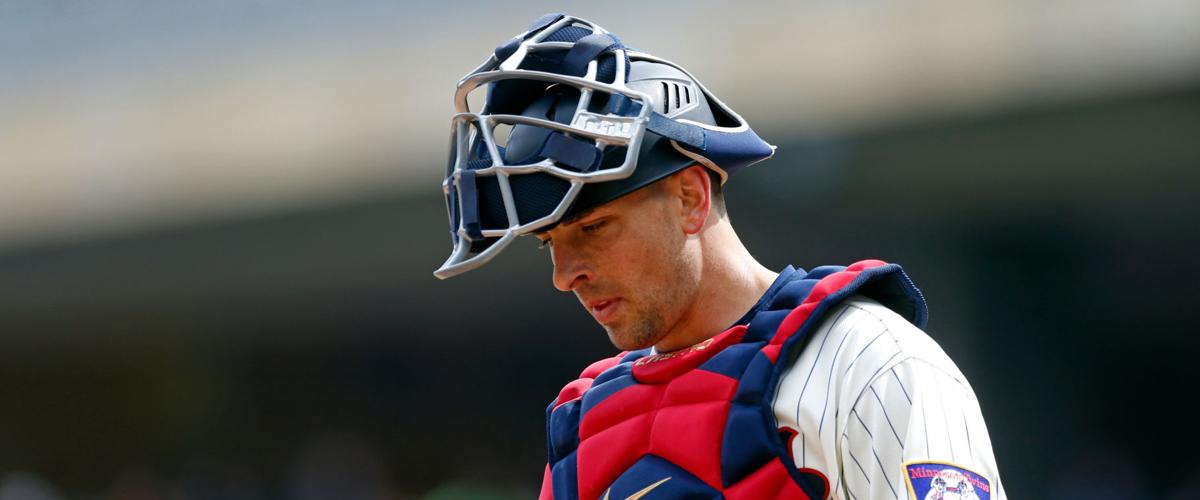 Additional Things to Consider...
Swihart is only 26-years old compared to Castro who is 30-years old. He is younger than Castro and would come at a cheaper price than Castro in the immediate future. As it stands, Castro is making $8 million a year with the Twins, Swihart is making $563,500 a year on the bench with Boston. Even if the Twins traded for Swihart and he had great success the rest of the season, he would come at a discounted price than Castro in the coming years since he does not become a free agent until 2023. This is still a trade that would present the Twins with a low risk, high reward scenario. Should Swihart not work out, then they would still have Castro's services next season when he returns healthy for Spring Training.
The other thing to consider is what the Red Sox could get in return for Swihart. His trade value has diminished in recent years due to his lack of playing time, but they could still get something in return. Sox reliever Carson Smith suffered a subluxation of the right shoulder after throwing his glove in frustration. He is currently on the 10-day DL, but according to Dave Dombrowski the injury could be severe. The injury has caused the Sox to bring up Bobby Poyner from Triple-A to fill his spot. The Sox bullpen could be in need of a reliable arm to replace Carson Smith should he be out for the season. Last year, they got the services of Addison Reed in a trade, he is currently on the Twins. Phil Hughes was demoted to the bullpen in late April, maybe a change of scenery could be helpful for the right-hander. These are two pitchers the Red Sox could potentially pursue to fill their bullpen needs in a trade for Swihart. However, they would likely need to give up either another prospect or bench player for the Twins to agree.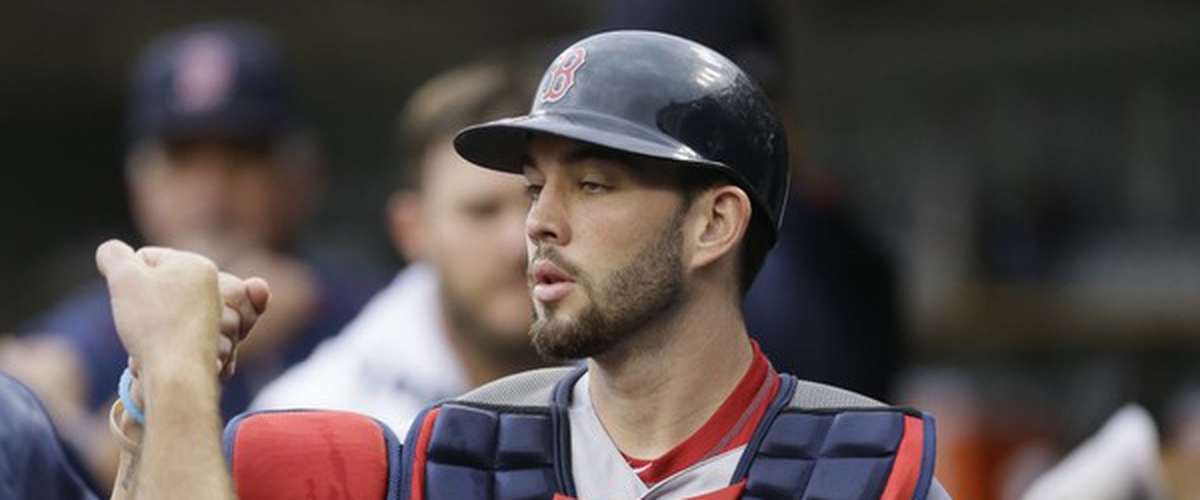 A trade for Swihart makes sense for the Red Sox and they need to take advantage of this opportunity. Both sides have something to gain in a deal like this and reap the benefits of. The Sox should not let this chance go to waste, make a move for a bullpen arm, and give Swihart an opportunity to play elsewhere.
Questions or comments? Follow @mtvhottakes on Instagram and Facebook to know when new stories are posted and for more contact information.
---