For Teams, Signing LeBron James Carries Potential Long Term Risks and Short Term Rewards
As LeBron James enters free agency in the next few weeks, many teams are expected to try and lure him in hopes of bringing a championship to their city. The 33-year-old forward has dominated the league for years and this past season was no different. In playing 82 games this season, James averaged 27.5 points per game, 8.6 rebounds per game, and 9.1 assists per game. Needless to say, LeBron has not shown any signs of slowing down and continues to put up big numbers even as he is getting older.
But with James expected to opt out of his contract to become a free agent and teams tempted to chase him to get the chip, they should also think about the ramifications it could have for their team long term. LeBron James is undoubtedly one of the best to ever play the game and as long as he has some form of a supporting cast he can make the team a contender. We saw it this year with a Cavaliers squad that was absolutely atrocious for a better part of the season, but was carried by King James to an NBA Finals appearance where they were inevitably swept by Golden State. While his presence on a team can be a gamechanger, so can his departure from one as well which is what teams need to think about when they try to pursue him.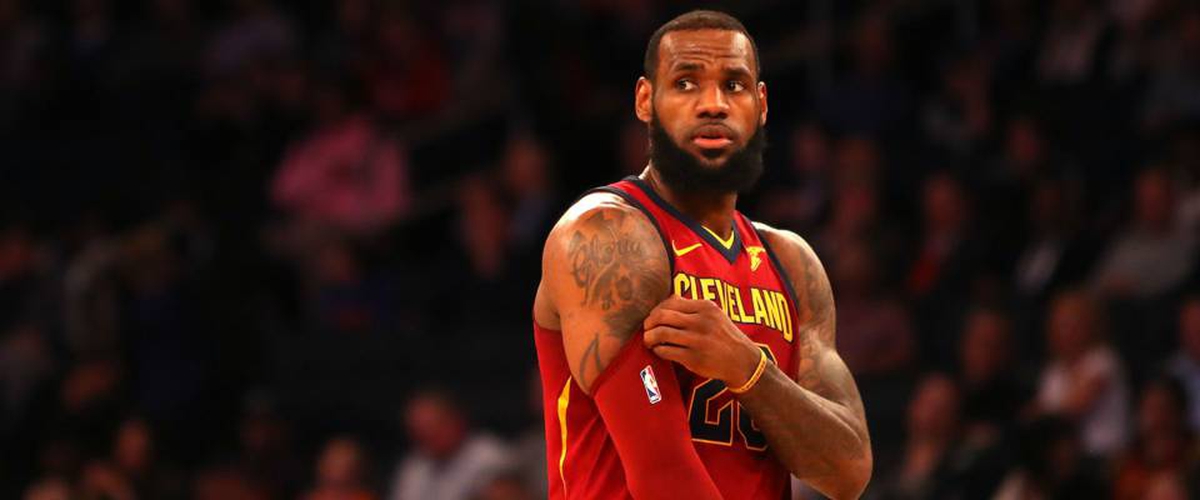 The Decision's Effect on Cleveland
When LeBron James announced he would be headed to South Beach to play for the Miami Heat, it was not just a simple sign for the Heat. Miami executed a sign-and-trade with Cleveland that resulted in them giving away two first-round picks that had to be used between 2013 and 2017, a 2012 second-round pick the Heat had from New Orleans, a future second-round pick Miami acquired from Oklahoma City, the ability for Cleveland to swap first-round picks with the Heat in 2012, and a $15 million or so trade exception that had to be used by the Cavs in trades for one calendar year. Additionally to entice James to come to Miami, Chris Bosh was set to sign with the team as well which was also resulted in giving up more players and picks to the Toronto Raptors. The Raptors acquired Miami's 2011 first-round pick, a future lottery-protected first-round pick that the Heat had gotten in an earlier trade with the Raptors in 2009, and a $16.5 million trade exception. In order to get a king, you have to give up a king's ransom which is exactly what Miami had to do in order to get Chris Bosh to South Beach and entice King James to come with him from Cleveland. These moves left the Heat with just seven players on their roster and just four of their eight first round draft picks that they had over the next seven years. All this will become important later on as you will see, but this is some background on how Miami's Big 3 formed.
So after all this, where did it leave the Cleveland Cavaliers since they lost James? After a 61-21 regular season and losing in the second round to the Celtics in LeBron's final season with Cleveland, the Cavs fired head coach Mike Brown after five seasons and hired Byron Scott to coach the team. With players like a veteran Zydrunas Ilgauskas, aging Shaquille O'Neal, and serviceable player Delonte West all gone the team was essentially in shambles. The only truly notable names that carried over into the next season were Antawn Jamison and Mo Williams, add in the veteran talent known as Baron Davis and essentially the rest of the team's players were not worthy of noting. The roster boasted five rookie players and another five players who had three years of experience or less in the league. They would finish 19-63 which was the worst record in the Eastern Conference for the season. The next two seasons of the post-LeBron era resulted in no more than 24 wins and Byron Scott ultimately being fired after three seasons and Mike Brown being back. Brown led the team to a 33-49 record the following year and the team had some bright spots to it with a young Kyrie Irving and Tristan Thompson, a veteran Luol Deng, and decent guard in Dion Waiters.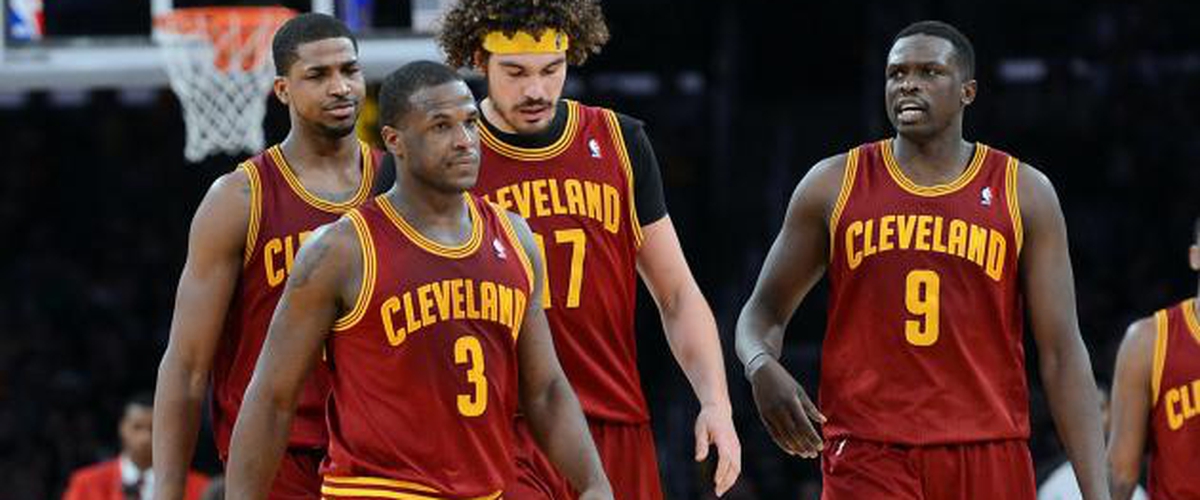 Meanwhile in Miami...
For the Miami Heat, life was good and the team was thriving. Dwyane Wade, Chris Bosh, and LeBron James began to gel after some early season struggles in 2010 and made it to the NBA Finals against the Dallas Mavericks. While they lost in six games, they would be back again the next year and beat an Oklahoma City Thunder team led by Kevin Durant, Russell Westbrook, and James Harden in five games to capture LeBron's first NBA title. A miraculous shot by Ray Allen in Game 6 of the 2013 NBA Finals helped save the Heat and a 37 point performance by LeBron in Game 7 helped give the Heat back-to-back titles. The very next season, which would be LeBron's final season in South Beach did not end well. The Heat faced the Spurs in a rematch of the 2013 NBA Finals and this time the Spurs got their revenge, beating Miami in five games, and winning all four of their games by double-digits. With the season ending, LeBron made the decision to opt out of this final two years on his Heat contract and become a free agent. It seems the Heat were still the favorite to have his services the year after and they would be willing to do what they had to do in order to keep him in Miami. James expressed his admiration for Shabazz Napier as the best player in the 2014 NBA Draft via Twitter and Miami pulled the trigger on him by trading their first-round pick and two second-round picks to the Charlotte Hornets. The thought seemed to be that picking Napier would help entice James to stay in South Beach by building the team around him so they could continue to compete for years to come. However, James left for Cleveland on a two-year deal and the Miami Heat had lost the biggest piece of their Big 3.
Remember all those picks I mentioned earlier that the Heat traded to the Raptors and Cavaliers in order to get James and Bosh? Here is where those come into play with the Heat. Miami traded away many of its picks to get Chris Bosh and entice LeBron, then traded more picks to bring James to South Beach. Even though he left in 2014, since LeBron began playing for Miami back in the fall of 2010, the Heat have had just six draft picks since the 2011 NBA Draft and will have no picks in the 2018 Draft. This is due to the fact that in order to bring in the best player in the league, they had to be willing to sacrafice building through the draft in the future which puts them in a tough spot. Miami is now forced to try building through free agency and trades or use what they have currently in order to put a comptitive team on the floor. With James gone in 2014, the Heat had to retool and they traded for Goran and Zoran Dragic during the season which sent Miami's first-round pick in 2018 to the Phoenix Sun. A trade with Memphis to rid themselves of Chris Andersen resulted in the loss of their second-round pick this year as well and trading for Luke Babbitt in 2016 resulted in them giving up their other second-round pick for 2018 to New Orleans. From now until 2022, the Heat will have no more than one pick in the draft due to trades made post-LeBron era in order to try and make the team competitive.
To a degree it has worked, but the Heat have been still struggled since James has left. The year after James left, Miami finished 37-45 and missed the playoffs in a season where they traded for Goran Dragic and Chris Bosh went down with blood clots on his lung. Towards the end of the year, the team began to see the emergence of a young player in Hassan Whiteside who would be key in the following season. Miami found themselves back in the playoffs in the 2015-2016 season despite Bosh going down again with blood clots that would effectively end his career. Dwyane Wade, Hassan Whiteside, and Goran Dragic were some of the key pieces that got Miami back into the dance, but they would fall in seven games to the Toronto Raptors in the second round. Progress was being made and mnay believe had the Heat not lost Whiteside to an injury in the series, they could have been moving on. That offseason saw the departure of the Heat's franchise player, Dwyane Wade to the Chicago Bulls after he was unwilling to take a paycut, something he had done many times for the betterment of the team including during the LeBron era. Miami gave Whiteside a four-year max deal and also signed Dion Waiters to fill the gap left by Wade. After starting 11-30, the Heat finished 41-41 and missed the playoffs on a head-to-head tiebreaker that season with the Chicago Bulls. Then this past season which saw Dion Waiters out for most of the season with an ankle injury and a D-Wade homecoming, the Heat returned to the playoffs in which they lost the series 4-1 to the Philadelphia 76ers. Questions remain with them still in regards to the health of Dion Waiters, the aging of Dwyane Wade, and regression of Hassan Whiteside. As they head into next season, they will need to improve their pieces if they want to make it back and further into the playoffs.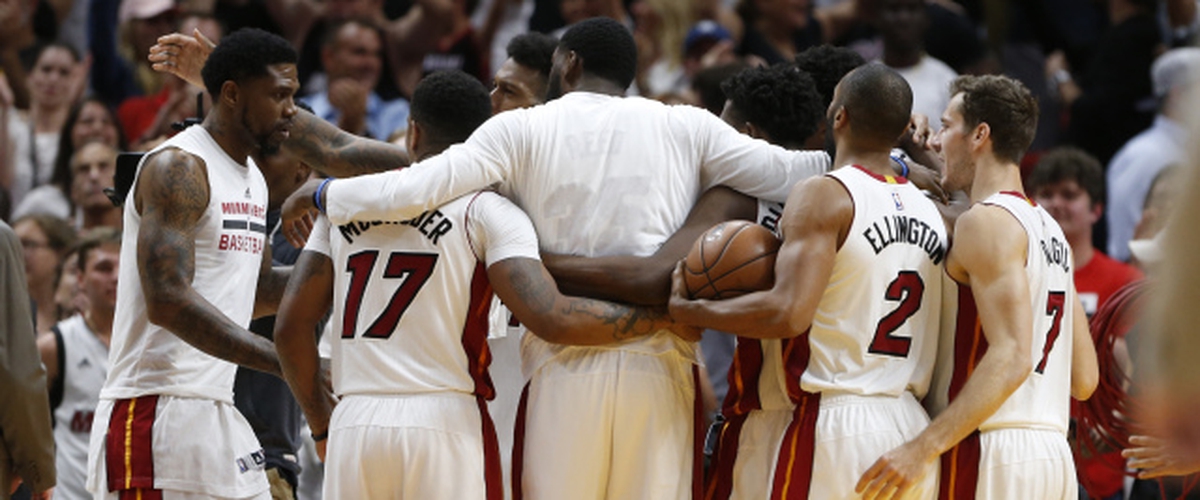 As For Cleveland Today...
As we have seen since LeBron's return to Cleveland, the Cavaliers have made it to four consecutive NBA Finals with this year's team being the most surprising to make it. However, the Cavs have lost three of the four appearances to the Golden State Warriors including a sweep this season. It seems LeBron is on the out again from Cleveland and will be taking his talents elsewhere. With a rash of trades at the deadline, the Cavaliers took on contracts worth a mass amount of money that will be hard to get rid of, making the departure of James hit the Cavaliers harder this time around. Cleveland will lack cap space this summer, making it impossible to sign free agents this offseason and forcing them to try and trade away either draft picks or some of these large contracts to build if they can for future. The Cavs do hold the eighth pick in the draft from the Brooklyn Nets which they could potentially trade away or even Kevin Love if they have to. Despite Love making $24 million this upcoming season, he is a player who can make a huge impact still and may be enticing for teams on the fringe of contention.
Bottom Line of LeBron Sweepstakes
In seeing how LeBron James has affected the teams he has left in the past, GMs and owners should be careful with how they approach going after James. Being the star he is, if LeBron wants something he will usually be able to get it and reap the benefits despite it potentially leaving destruction in its path. As Cleveland found out in 2010 and Miami in 2014, one player can be hugely impactful on the entire team. Miami has felt the LeBron Effect when it applies to losing a large amount of assets in the form of draft picks to go after the superstar and rebuild following their departure. Cleveland has felt a similar impact, having lost James once and having to rebuild from the ground up and now faced with a cap space situation as a result of trying to build around LeBron through trades as part of a win now mentality in order to chase an NBA Championship. Teams need to take a lesson from the 2010 Heat trades and moves the Cavaliers made this season to ensure they do not make the same mistakes. With another sign-and-trade possible for James, teams need to make sure if they want to sign LeBron that it is in their best interest not only in the short term in terms of success, but the impact signing James can have on their long term success as well. While giving up assets may be what is best for a team at the moment, it may not be in their best interest in years to come. Proceed with caution.
Questions or comments? Send an email to [email protected] and follow @mtvhottakes on Instagram and Facebook to know when new stories are posted.
---