Kawhi Leonard Requests Trade from Spurs, Lakers Preferred Destination
The season-long saga has reached its climax as Kawhi Leonard has requested for the San Antonio Spurs to trade him, Leonard's preferred destination to be traded to is the Los Angeles Lakers. Since his injury in Game 1 of the Western Conference Finals in 2017, the 26-year-old small forward has played in just nine games for the Spurs. He was shut down indefinitely in the middle of January this season as he was experiencing pain stemming from his right quadricep tendinopathy following games he played in. In the nine games he played in this season, Leonard averaged 16.2 points, 4.7 rebounds, and 2.3 assists per game for the Spurs.
Despite being medically cleared to play, Leonard sought a second opinion for his quad injury and opted against being placed on the active roster. As time progressed, it seemed Leonard was not going to return and even coach Gregg Popovich said in February that he would be "surprised" if Leonard played again this season. As we all know, he would not play again this year and may not play another game in a Spur's uniform.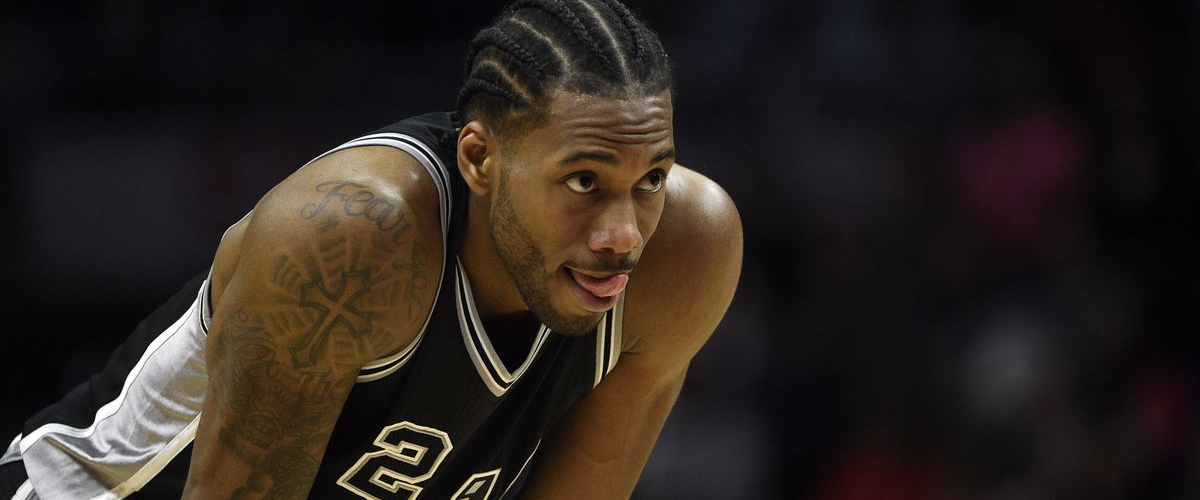 The whole Kawhi Leonard situation has been complicated and full of questions, but the talent he possesses makes him an obviously attractive player for teams to trade for. It is believed that the reason for Leonard asking for a trade is due to the "feeling of betrayal" by the Spurs which caused the relationship between the team and him to become irreparable according to Chris Haynes from ESPN. However, the Spurs are the only team that could offer Leonard the supermax contract that he may desire to sign, the deal would be a five-year, $219 million deal. Any other contract he signs elsewhere would cause him to lose $31 million if he is traded and $80 million if the Spurs chose to keep him and he opts out at the end of next season.
While reports have come out that the Los Angeles Clippers and Los Angeles Lakers are interested in trading for Leonard, it is also said they have concerns about the health of the two-time Defensive Player of the Year. With both teams in the midst of a rebuild, it would make sense to have reservations about trading for a superstar that has been mired with injury for the past season. For the Lakers, trading away the youth they have acquired through the draft would prove to be risky if Leonard is not in fact able to return to form or even the court in the near future. With the Clippers, they seem headed towards a rebuild after trading away Blake Griffin during the season and adding Leonard while giving away picks or youth would be more like patchwork than a true solution for the team.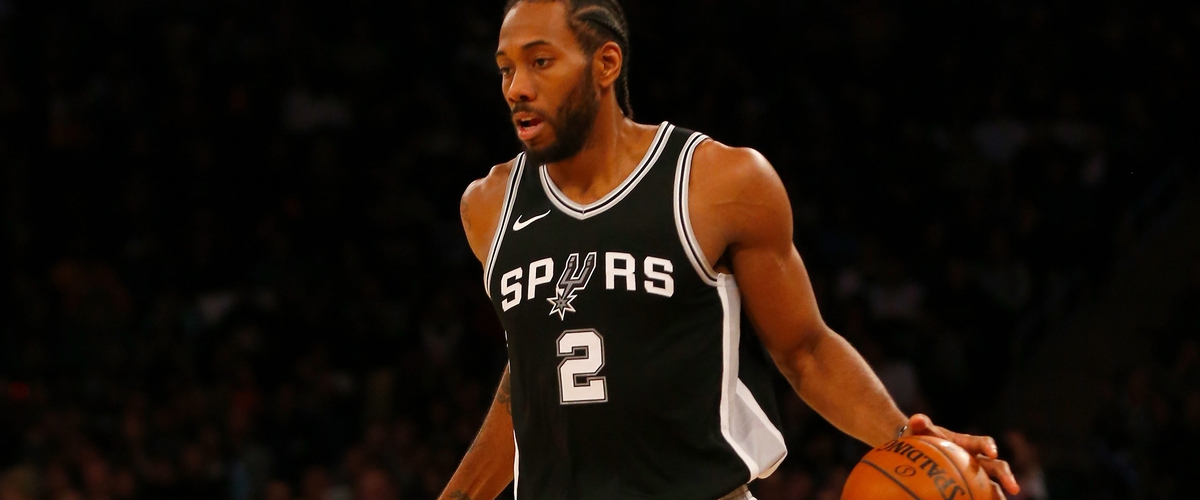 Additonally, this is Leonard's final year of his contract so teams should approach with caution when pursuing him, giving away a large amount of assets for a potential one year rental is risky. This is especially true with a player like Leonard who has tons of upside and superstar talent, but has question marks with his health for the last season which makes his status unknown. For the Spurs, trading him would be a huge loss to the team considering the level of competition in the Western Conference. While San Antonio did make the playoffs this season, they were easily taken out in five games by the Golden State Warriors without Leonard on the floor. Given the level of talent the conference possesses, losing Leonard would be a huge blow to the Spurs' chances of making it back to the postseason in the near future with other teams starting to improve quickly in the West.
In my opinion, the idea of San Antonio granting Kawhi Leonard his wish of going to Los Angeles seems highly unlikely. The move would make little sense for the Spurs as they would be improving a Western Conference rival and while they should expect a decent return on him, the return may not be able to compensate for the loss of Leonard in the near-future. For the Spurs, trading Leonard to the Eastern Conference would be in their best interest if they want to have a chance to compete for a playoff spot in the West and avoid adding more superstar talent to another team in the conference.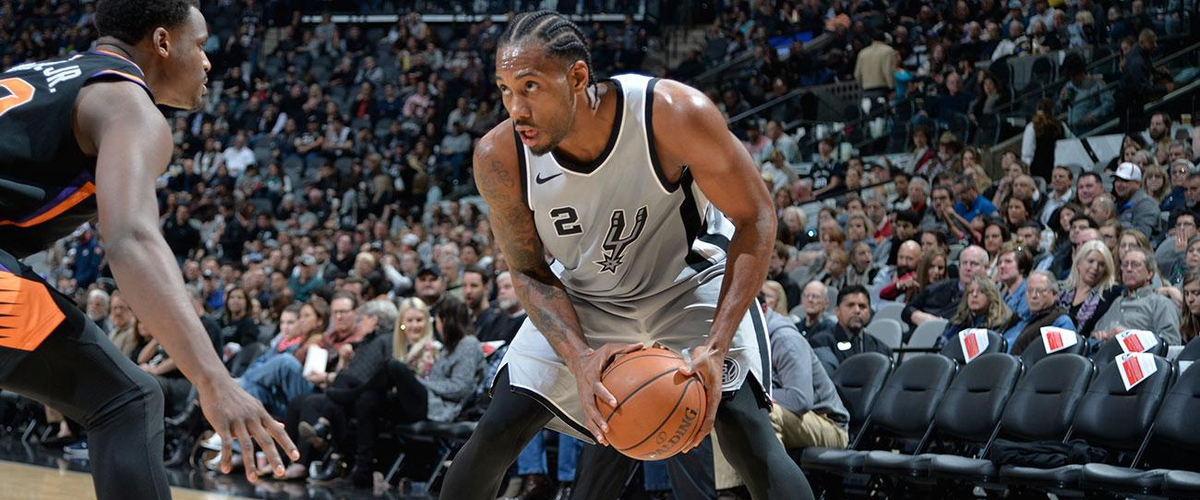 A team that is in "win now" mode when it comes to earning a championship or looking to add that final piece of the puzzle to make a run for the title should be interested in Leonard's services. While erring on the side of caution due to his question mark of an injury that has bothered him for the past year, teams have to decide whether the risk is worth it and if it makes sense to add Leonard to their squad. The Spurs could also wait on trading Leonard until the NBA Trade Deadline in February or wait until his contract expires, assuming he decides not to take the player option at the end of next season. If Kawhi Leonard is not going to play for the Spurs, keeping him on the bench for another season would be a waste. In addition to paying Leonard $20 million to sit on the bench, San Antonio would lose the opportunity to potentially build for their future by trading for assets since Leonard is a highly valued player to opposing teams.
It seems like it is more of a question of "when" as opposed to "if" the Spurs will try to move Kawhi Leonard. While is was reported the Leonard and Gregg Popvich were trying to schedule a meeting to discuss Leonard's issues and concerns, that seems to have never happened. In fact, communication between the Spurs and Leonard has been so disconnected that the team found out about Kawhi's trade desire via social media. Unless by some stretch of the imagination Gregg Popovich is able to sit down with Leonard and work his magic like he did with LaMarcus Aldridge when Aldridge wanted out of San Antonio, expect to see the small forward in a different uniform next season.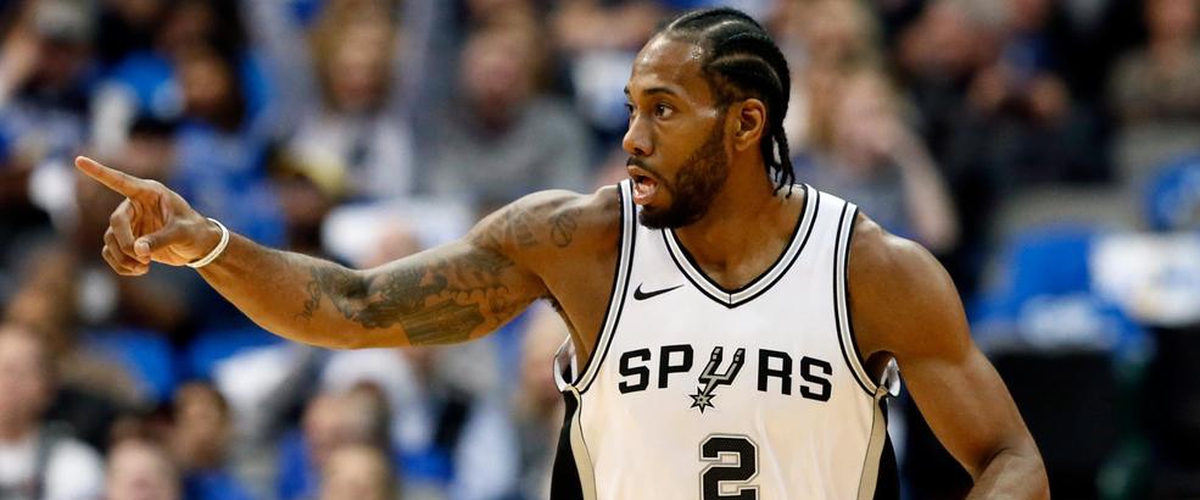 Questions or comments? Send an email to [email protected] and follow @mtvhottakes on Instagram and Facebook to know when new stories are posted.
---