The Bryce Harper Beard Shaving Conspiracy
Before Monday's suspended game which was followed by a regular game between the New York Yankees and Washington Nationals, Bryce Harper had shaved his beard. The same beard he has had and grown for many years since being on the Nats. The conspiracies that formed from this simple act of hygiene were a bit overblown compared to what Harper was likely going for in shaving off the beard. But nonetheless in this day and age of the internet, the simple answer may not always be the most accepted.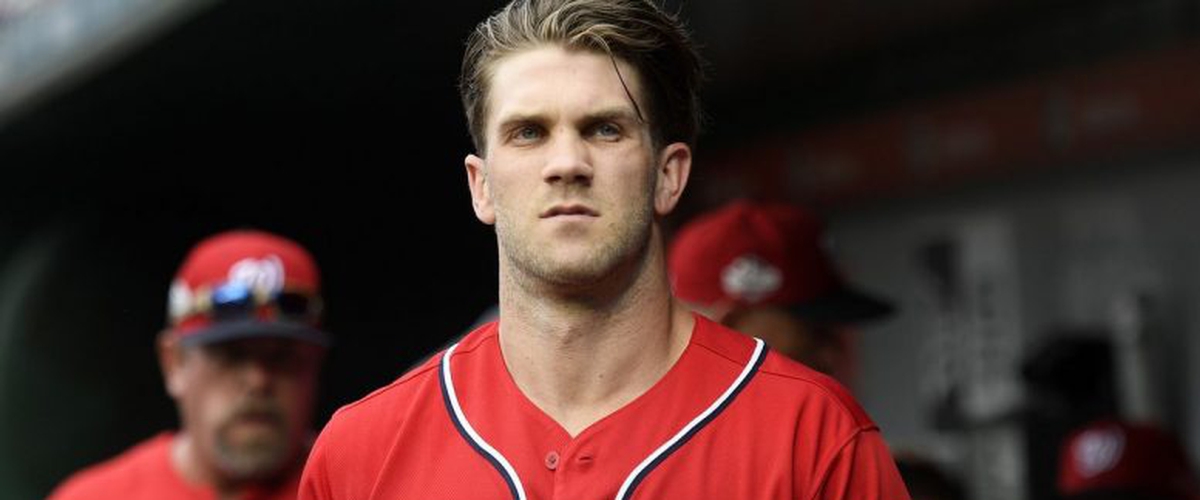 The Likely Reason for the Shave
The most logical answer for Harper shaving his beard is actullay quite simple. The 25-year-old is mired in a horrendous slump and baseball players often have superstitions about how to break out of their misfortune. Harper shaving the beard is more likely than not because of the slump he has been in at the plate for quite some time now. The right-handed hitter is 2-for-28 over the last eight games with one double and one RBI, he is struggling mightily at the plate as his average has fallen to .213 on the year. Harper has recorded just one multi-hit game and gone 8-for-56 so far in the month of June, which translates to about a .143 batting average this month.
Additionally, he has just two extra-base hits in the form of a double and a home run to go along with his four RBIs on the month, not exactly the type of production you would expect from a guy in his contract year. But with Juan Soto starting to slug his way onto the scene in the nation's capital, it could make it easier for the Nats to watch Harper walk in the offseason if he does not pick up the slack soon. Not to mention, that $400 million contract everyone was discussing Harper getting this offseason could be lower if he is unable to prove he can produce consistently at the plate. Teams would be wary to pick up a guy with so much talent that lacks production on a consistent basis for so much money.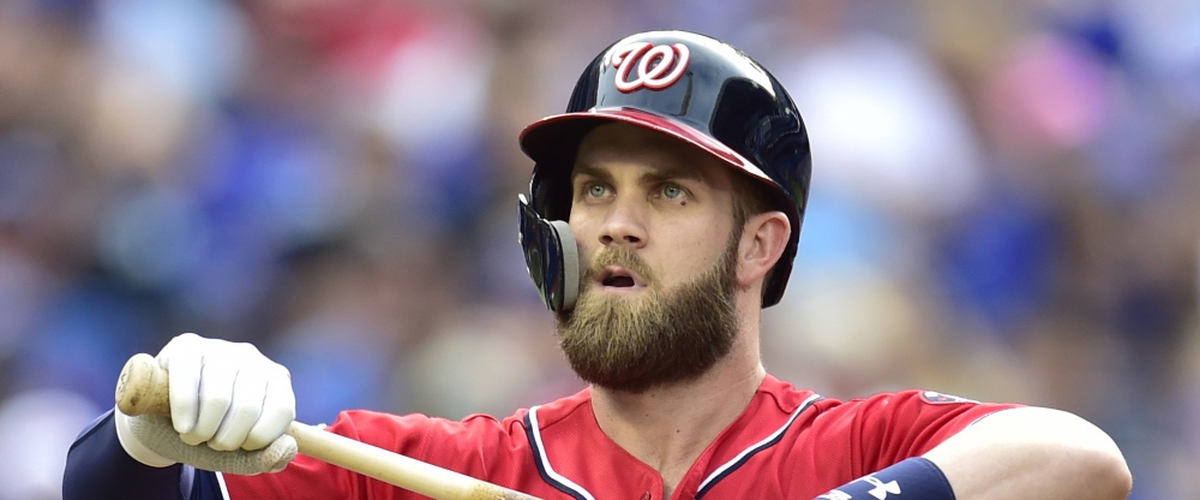 Queue the Internet Conspiracies
Make an Impression on the Yankees
One of the thoughts is that Harper shaved his beard to make an impression on the Yankees. Of course timing is everything and Harper chose to shave his beard prior to the game against New York. As we all know, the Yankees have an appearance policy which prohibits hair grown below the collar as well as any facial hair besides mustaches unless for religious purposes. So since Harper shaved his beard, perhaps people believe it shows his willingness to alter his appearance to oblige to the Yankee way? But coming into the game, he had one hit since June 9th against the San Francisco Giants when he went 2-for-5 with a home run. You can ask the question of why he chose to shave it before the Yankees game, but superstition is everything in sports and Harper has been slumping hard which is why shaving it to break the slump sounds more likely.
Express Interest in Yankees
If you want to get the attention of somebody and get them interested, you are going to likely do something that appeals to them. Harper has shown interest in playing for the Yankees in the past, but what better way to show interest in a team than shave off your facial hair to abide by their rules? Instead of doing something like that, how about Harper shows interest by producing at the plate against the Yankees? Something he failed to do in four games this season against the team, going 0-for-11 with four strikeouts, three walks, and two hit by pitches. While it may only be four games, a player who is highly motivated to be acquired by an opposing team tends to try having better games against them in order to potentially boost interest. Maybe Harper's poor play came as a result of trying too hard against the Yankees to help generate interest in him, which is reaching for straws here. But shaving the beard is such a subtle change that would not generate interest from an opposing team you want to join.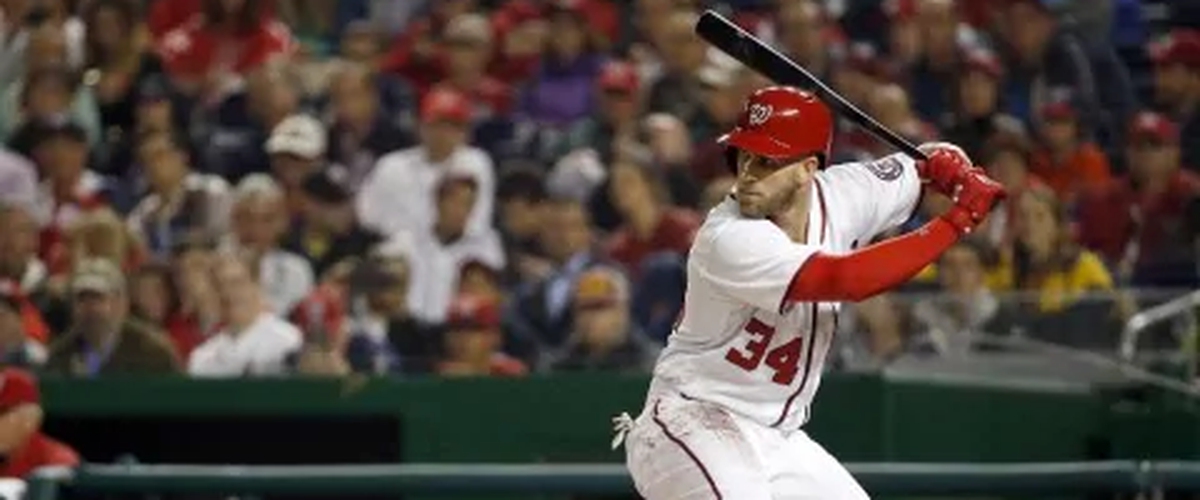 Adding Harper to the Yankees would turn their outfield into a trio of young superstars with Aaron Judge, Giancarlo Stanton, and then Harper thrown into the mix. As nice as that sounds for the Yankees, it also would come at a steep price and signing Harper is totally unnecessary for New York given their current outfield situation. As it stands, the Yankees have Jacoby Ellsbury's terrible contract, Brett Gardner who will be a free agent this winter unless his player option is picked up, Aaron Hicks, and then the two-headed beast of Judge and Stanton to round out their outfield. With a loaded Minor League system that consists of more Major League ready players for their outfield like Clint Frazier and Billy McKinney, adding Harper would just block more young talent from potentially emerging. While that talent could very well be used as trade bait for pitching in the future, it would most likely have to be moved if Harper joined the Yankees.
So while the Bryce Harper to New York idea is tantalizing for many fans, it should not happen. Espeically if the Yankees are committed to this new idea of building through the farm system rather than free agency and aging veteran players. While the idea of Harper shaving his beard at the time seems fishy, it really should be logically taken as nothing more than a slumpbuster idea. After all, fellow Washington star Alexander Ovechkin shaved off his playoff beard following the Capitals winning the Stanley Cup:
Perhaps he is trying to adhere to the Toronto Maple Leafs regular season rule about no facial hair and express interest in joining the team after his contract expires in 2021 by shaving? After all the team has not won a Stanley Cup since 1967, Ovechkin knows a little bit about what it takes to win a championship after this season's title, and Leafs coach Mike Babcock said Ovechkin winning the Cup could help motivate the Maple Leafs. It seems like the perfect match right? Obviously not, but that would be quite the conspiracy to form, just like Harper potentially heading to the Yankees has formed from the Nats outfielder shaving his beard. While an All-Star outfield of Judge, Stanton, and Harper would be heaven for Yankees fans, it is likely not a reality.
Questions or comments? Send an email to [email protected] and follow @mtvhottakes on Instagram and Facebook to know when new stories are posted.
---