Kelley Signs One-Year Deal With Rangers
On Tuesday, free agent reliever signed a one-year deal with the Texas Rangers which also includes a team option for the 2020 season. The deal is worth $2.75 million, paying him $2.5 million in 2019 with a $250,000 buyout on the $2.5 million option in 2020.
The 34-year-old spent half the season with the Washington Nationals before being traded to the Oakland Athletics following his August 1st incident on the mound versus the New York Mets. With the Nationals in front 25-2, Kelley served up a two-run home run to Austin Jackson and proceeded to slam his glove down on the mound. The tantrum caused the right-hander to be designated for assignment by the team and then later traded to the Athletics in exchange for international money.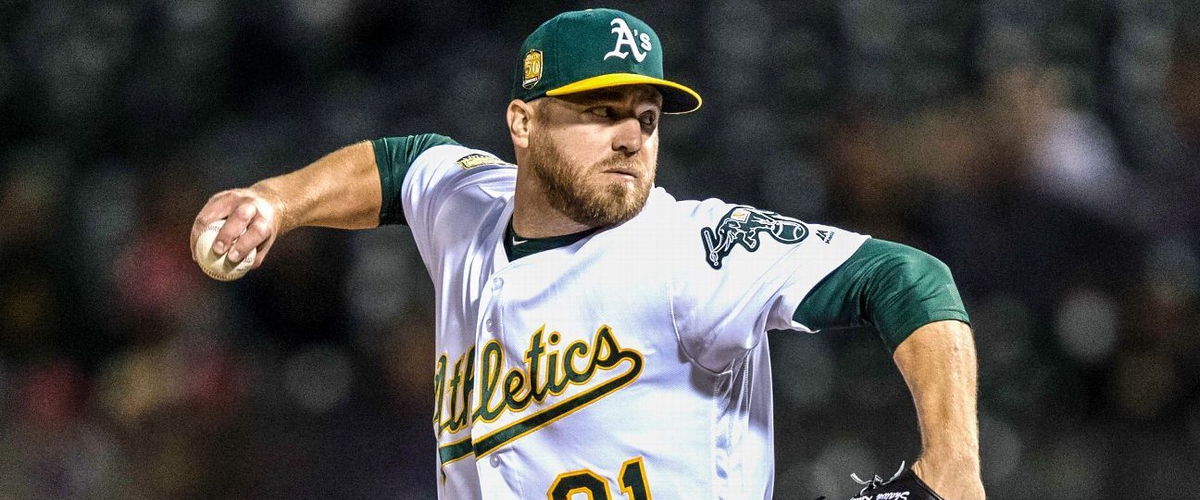 Prior to his trade, Kelley performed exceptionally well for the Nationals considering his 2017 campaign when he finished with a 3-2 record and a 7.27 ERA across 26 innings which spanned 33 appearances. However, the 2018 season was a different story and with Washington he gave up just 12 earned runs across 32 1/3 innings and 35 appearances to finish his time with the Nationals at a 3.34 ERA. Once in Oakland, Kelley continued to perform well, appearing in 19 games to pitch 16 2/3 innings in which he gave up just four earned runs to post a 2.16 ERA with the Athletics. When it was all set and done, Kelley's 2018 campaign ended with the right-hander pitching 49 innings over 54 appearances while giving up 16 earned runs to finish the entire season with a 2.94 ERA.
Now he is on a young Texas Rangers team in the midst of a rebuild who has been busy in the offseason to acquire more veteran pieces to complement the youth. In addition to Kelley, the Rangers have also added reliever Jesse Chavez, starting pitchers Shelby Miller and Lance Lynn, infielder Asdrubal Cabrera, and catcher Jeff Mathis to their squad. With Kelley joining the Rangers, the team has designated outfielder Josh Andreoli for assignment.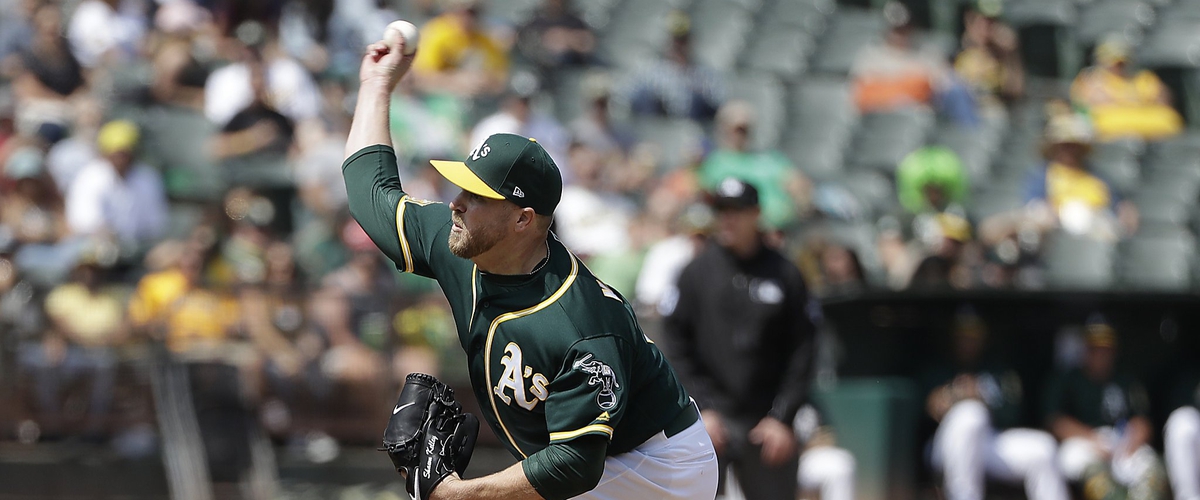 Questions or comments? Email [email protected] and follow @mtvhottakes on Facebook to know when new stories are posted.
---