NFL Conference Championship Week: Rams Battle Saints, Patriots Take On Chiefs With Super Bowl Bid On The Line
This is it. A trip to the Super Bowl and a chance to hoist the Lombardi Trophy is on the line for four more teams on Sunday. The Los Angeles Rams head into the Superdome to take on the New Orleans Saints while the New England Patriots look to show their dynasty is still alive and well as they face the Kansas City Chiefs at Arrowhead Stadium. This is a pair of matchups that is sure to feature tons of offense which will lead to high-scoring affairs. So get your popcorn ready and check out this week's AFC and NFC Championship preview. But first, how did MTV's Hot Takes do with picks last week...
Last Week: 2-2
Playoff Record: 3-5
Regular Season Record: 159-94-2
Improvement from last weekend, but still, not the best. I stuck by my prediction that the winner of the Eagles-Bears matchup would be Super Bowl bound and that bit me in the behind as did the white-hot Colts cooling off against the Chiefs. On to the next week, though...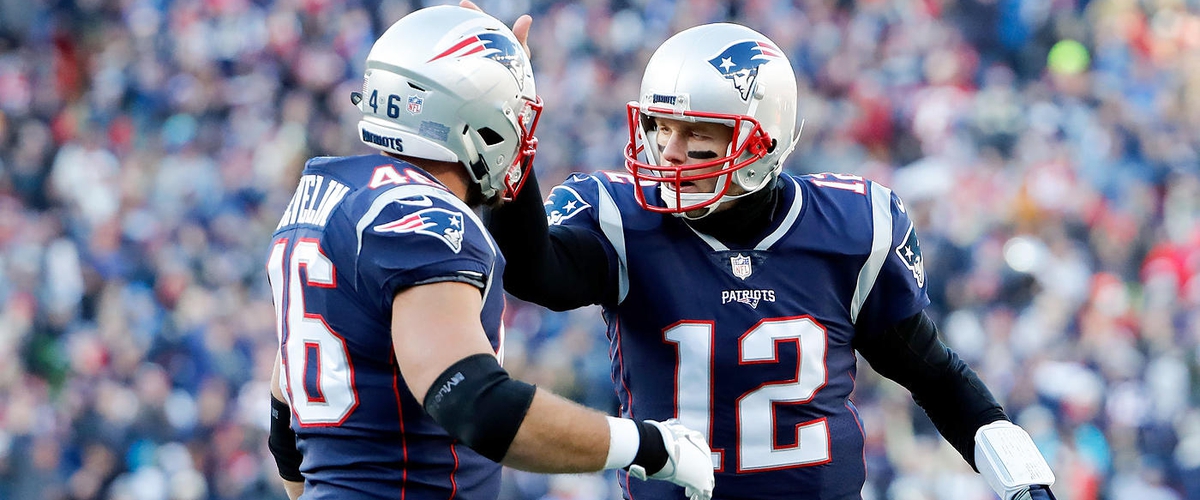 Los Angeles Rams (14-3) @ New Orleans Saints (14-3) 3:05 PM EST
Coming off a comeback win in the Superdome against Nick Foles and the Eagles, Drew Brees and the Saints are riding high heading into this rematch with the Rams. The teams last met back in Week 9 when New Orleans marched into the Coliseum and defeated Los Angeles by a final score of 45-35. Since that matchup, both teams have lost just two games each and come into this game as the top two seeds in the NFC. Nobody can deny the dominance of the Saints at home in the Sean Payton era where the team is 6-0 with him as their head coach during the playoffs in the Superdome. These are two high-powered offenses with quarterbacks in Jared Goff and shockingly Drew Brees that lit up the league this year. A high-scoring game should be expected, especially with the way the Rams' secondary has played throughout the season. But one big difference compared to the last time these two teams matched up is the fact CB Aqib Talib is healthy and his presence on the field makes a huge difference. This Los Angeles defense has looked better in recent weeks and should continue that trend heading into the championship game.
Furthermore, the Rams' offense has been anchored by an unlikely face recently in running back C.J. Anderson who took over for Todd Gurley during his injury at the end of the regular season. In three games, Anderson has rushed for over 400 yards and two touchdowns for Los Angeles after spending time in Carolina and briefly with Oakland earlier this year. This duo in the backfield is going to give the Saints trouble, and that will open the door for Jared Goff to let the ball fly. Do not get me wrong, New Orleans locked down Philadelphia after a rough start and held them scoreless for the final 49 minutes of the game, but a repeat performance of that is unlikely. While the Saints do possess a high-powered offense, they have failed to break 30 points in back-to-back games since they did so from Week 8 to 12 in the regular season. They have simply just been average on offense since lighting it up to start the season and with the Rams getting healthy, we see Sean Payton's first playoff loss in the Superdome in his coaching career.
Rams 27, Saints 24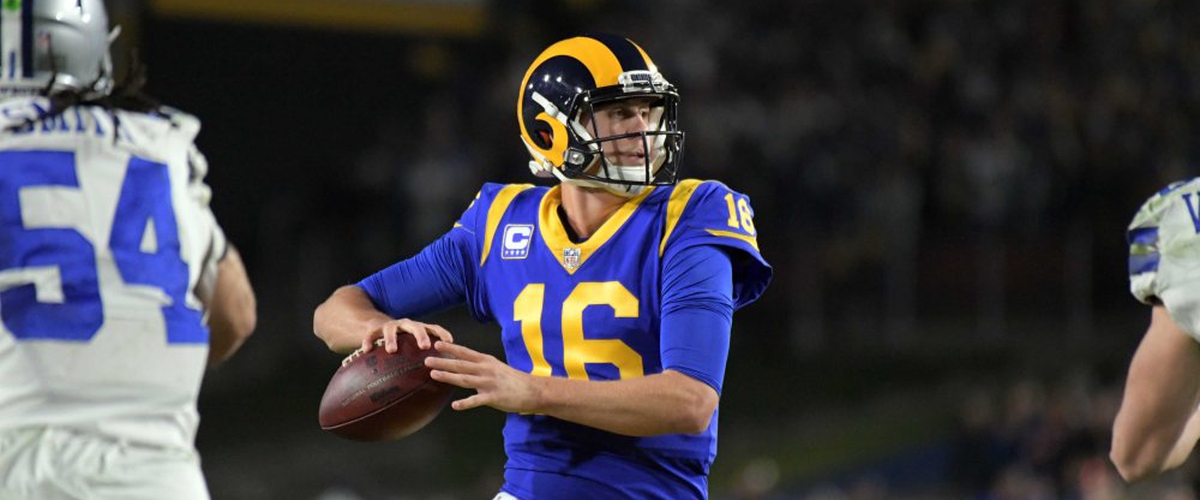 New England Patriots (12-5) @ Kansas City Chiefs (13-4) 6:40 PM EST
Another regular season matchup is in store for the AFC Championship Game as well. Last time these two teams met was Week 6 in Foxborough when the Patriots came away victorious on a last-second field goal, 43-40. Both teams have since had their little hiccups here and there throughout the regular season, but it is honestly no surprise to see both of them here now. Tom Brady is Tom Brady and even at age 41 he is still proving why he is one of the best quarterbacks in the National Football League. But he has had his struggles on the road in the postseason and New England has not won a road playoff game since 2007 against the San Diego Chargers. Even this season, the Patriots' struggles on the road have been well-documented as the team has gone 3-5 and lost three of those five games by double-digits. The last time these two teams met at Arrowhead Stadium was the famous Monday Night Football game in 2014 where everybody thought the Patriots' dynasty was over after a 41-14 drubbing that saw Brady exit early in favor of Jimmy Garoppolo. But since then the team has won two Super Bowl titles and will look to have a shot at a third with a win on Sunday. To do so they will have to get through Patrick Mahomes, the Chiefs' quarterback who has lit up the league this season and threw for 50 touchdown passes in the regular season. Mahomes has been spectacular this year and with his arsenal of weapons in his receiving corp, this has been a dangerous Kansas City Chiefs team.
This does not even factor in the emergence of running back Damien Williams since the Kareem Hunt incident and Spencer Ware injury. Williams has posted 100-plus rushing yard in two of his last three games and found the end zone twice. That does not even take into account the threat he is as a receiver as well where he tacked on another touchdown a few weeks ago. As much credit as this Kansas City team deserves, I do not believe they will be able to measure up to Tom Brady and the Patriots this time around. While they were at home last weekend, New England handled the Los Angeles Chargers with relative ease, taking care of business in the first half and coasting to an easy victory in the second half. Last week I said the winner of the Chargers-Patriots game was Super Bowl bound and I am sticking to that prediction like I did with the Eagles-Bears one. The Patriots' dynasty is not quite over, and they will emerge victorious on the road to earn another shot at a Super Bowl title this year.
Patriots 35, Chiefs 30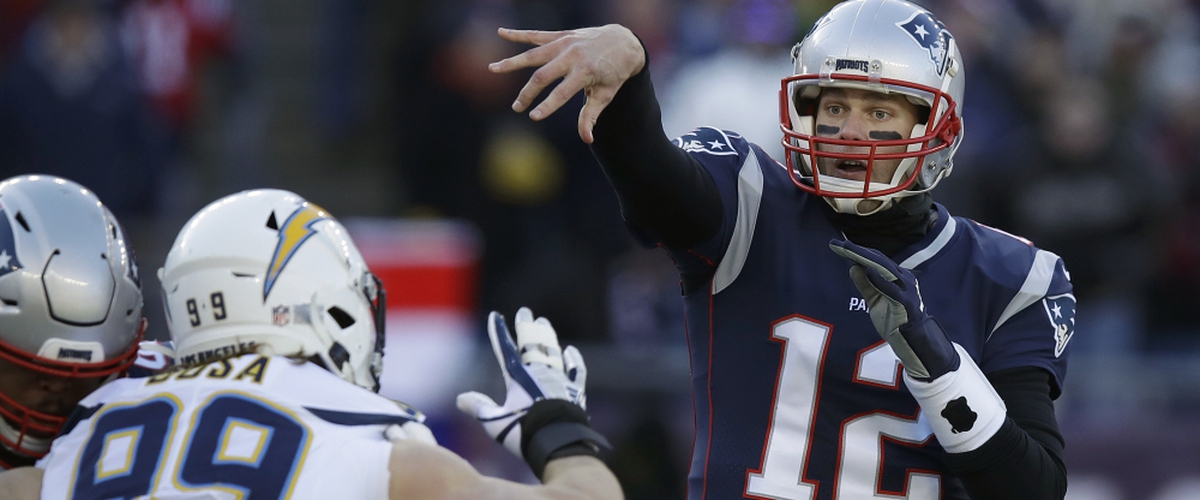 Questions or comments? Email www.mtv1999@juno.com and follow @mtvhottakes on Facebook to know when new stories are posted.