"The Stack" 3-16-19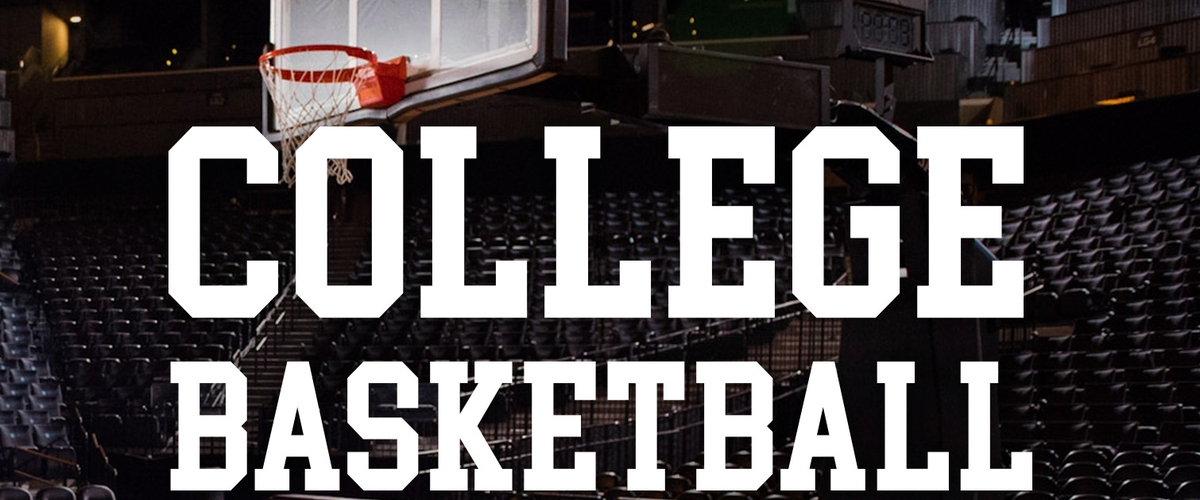 Plenty of tickets will be punched today. Who's dancing? We're making picks!
The Stack is back on this Saturday and plenty of bids are up for grabs today. We'll make picks for all of the games plus preview the Ivy League Tournament which starts today. We will talk about the Kareem Hunt news and Tyreek Hill news on Monday, but today, it is all about college basketball in "the stack" for today, Saturday, March 16th:
Ivy League Tournament preview
The last college basketball conference tournament tips off today in New Haven, Connecticut. That of course would be the Ivy League Tournament and there are four teams in the tournament. It's going to come down to Harvard and Yale. I'll take the team with the homecourt…narrowly.
Predicted conference tournament winner: Yale
American East Championship (Burlington, VT)
Last year we had the same matchup in the same building and UMBC upset Vermont and we all know what happened in the NCAA Tournament. While Vermont may not upset anyone in the NCAA Tournament, they will exact revenge and take down UMBC. Sorry UMBC Athletics Twitter account.
Who's dancing?: Vermont
MEAC Championship (Norfolk, Virginia)
#3 NC Central VS #1 Norfolk State 1 PM ET ESPN2
Norfolk State has been the best team in this conference nearly all season long. I see no reason why they won't get the job done in the championship game.
Who's dancing?: Norfolk State
Big 12 Championship (Kansas City, MO)
#5 Iowa State VS #3 Kansas 6 PM ET ESPN
When I picked Kansas to win the tournament, I didn't think the bracket was going to break for them the way it has. Having to play West Virginia in the semifinals was a big gift. Give Iowa State credit for taking down the one seed, Kansas State, but I am not going to stop picking Kansas now.
Who's dancing?: Kansas
Mountain West Conference Championship (Las Vegas, NV)
#4 San Diego State VS #2 Utah State 6 PM ET CBS
SDSU (no, not the Jackrabbits) took out the one seed, Nevada. They seem to have their number. Against a strong Utah State squad, I don't know that they can do it again. Bubble teams everywhere are cheering for Utah State. They will be relieved, at least momentarily, with the result.
Who's dancing?: Utah State
SWAC Championship (Birmingham, AL)
#2 Texas Southern VS #1 Prairie View A&M 6 PM ET ESPNU
Again, I don't care that Prairie View A&M is the one seed. I am not picking against Mike Davis and a Texas Southern squad that has beaten the likes of Baylor and Oregon this season. I'm just not.
Who's dancing?: Texas Southern
Big East Championship (New York City, NY)
#3 Seton Hall VS #1 Villanova 6:30 PM ET FOX
Seton Hall is playing really well right now. Hopefully they aren't too exhausted, both physically and mentally, after that long foul and whistled filled game last night against Marquette that didn't get down until after midnight eastern time. Myles Powell, get to know him. They're playing the better basketball of the two teams and they will cap it off with a Big East title.
Who's dancing?: Seton Hall
MAC Championship (Cleveland, OH)
#3 Bowling Green VS #1 Buffalo 7:30 PM ET CBS
Another championship game that has bubble teams everywhere paying attention. The two teams split their season series, but Buffalo is clearly the better team. They are a team to fear in the Big Dance. While Bowling Green will show no fear, Buffalo will ultimately win and once again, offer a moment of relief for the bubble teams.
Who's dancing?: Buffalo
Big Sky Championship (Boise, ID)
#3 Eastern Washington VS #1 Montana 8 PM ET ESPNU
Northern Colorado was the only team that I thought could take Montana. When they were bounced early in the tournament, it was Montana's to give away. I don't see that happening today against an under .500 Eastern Washington squad.
Who's dancing?: Montana
ACC Championship (Charlotte, NC)
#4 Florida State VS #3 Duke 8:30 PM ET ESPN
In case you haven't heard, Zion Williamson is back and he looks good. I mean really, really good. He's the reason why Duke hung on to beat UNC Friday night. He will ultimately be the reason why Duke takes down Florida State and will cement Duke as national champion favorites.
Who's dancing?: Duke
Conference USA Championship (Frisco, TX)
#2 Western Kentucky VS #1 Old Dominion 8:30 PM ET CBSSN
Old Dominion has played a couple of really close games that saw them have to battle back and take a lead in the final minute that they ultimately hung onto. At some point, it's going to either catch up to them or they are going to put a complete game together and win by a bunch. I'll go with the latter.
Who's dancing?: Old Dominion
Southland Conference Championship (Katy, TX)
#4 New Orleans VS #2 Abilene Christian 9:30 PM ET ESPN2
I want New Orleans to win and they perhaps deserve to after taking down Sam Houston State in the semifinals. I don't think they're going to. Prove me wrong New Orleans. Abilene Christian is going dancing.
Who's dancing?: Abilene Christian
WAC Championship (Las Vegas, NV)
#3 Grand Canyon VS #1 New Mexico State 10 PM ET ESPNU
Grand Canyon is seeking their first NCAA Tournament appearance in their brief division I school history. It's going to have to wait another year. New Mexico State is just too strong. They are so much better than the rest of the teams in this conference.
Who's dancing?: New Mexico State
Pac-12 Championship (Las Vegas, NV)
#6 Oregon VS #1 Washington 10:30 PM ET ESPN
Bubble teams once again will be glued to their television sets for this game. Will Oregon steal a bid from them? Arizona State is no sure shoe-in after Oregon beat them in overtime in the semifinals. Washington needs to take care of business. I think they will.
Who's dancing?: Washington
Big West Championship (Anaheim, CA)
#3 Cal-State Fullerton VS #1 UC-Irvine 11:59 PM ET ESPN2
Do you see Fullerton taking down Irvine, who has been the best team in the conference all year? Yeah, I don't either. Do you know much about either of these teams? I know more about UC-Irvine, but that isn't saying much.
Who's dancing?: UC-Irvine
Coming up Sunday: Sunday conference championship game picks