NFL Week 17: Final Week of Season Brings Games for Seeding and Playoff Spots
The final week of the NFL season is here as teams look to lock up the last few playoff spots available to them and others look to improve their seeding as the playoffs start next week. Heading into Week 17, the NFL has flexed a few games with playoff implications to the 4:25 slots likely in order to ensure teams that can clinch with a loss by another team do not feel compelled to sit starters if they have a playoff spot locked up ahead of their game. This is going to be an exciting week of football and we do not want to waste any more time getting to the Week 17 predictions. But first, how did we do with our picks in Week 16?
Last Week: 12-4
Season Record: 147-90-2
Quite a strong week on the prediction front which means unless we predict 10 of the 16 games wrong this week, we will not finish with 100 incorrect predictions for the 2018 NFL season. Time to jump into this final week of picks before the playoffs begin...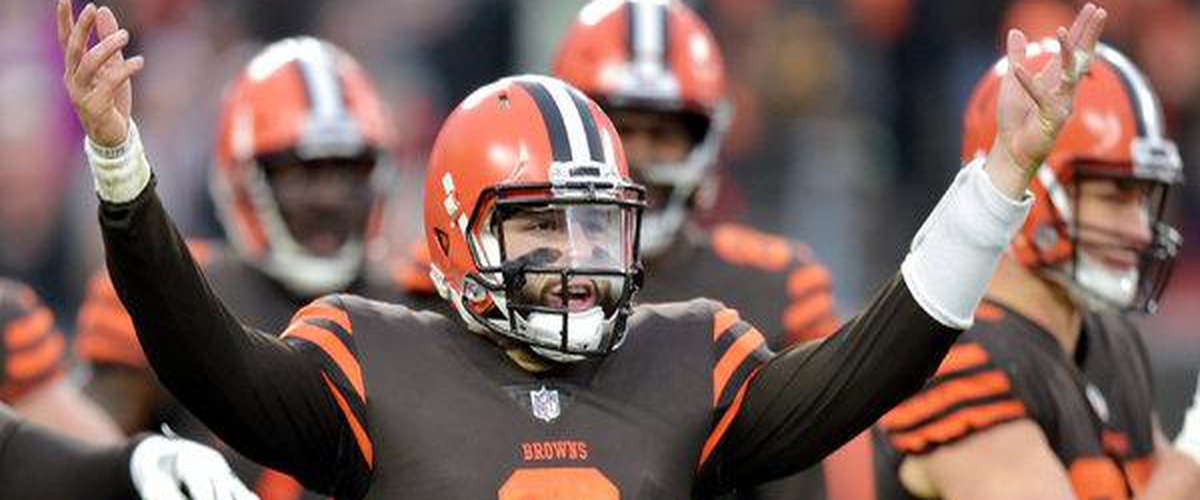 Week 17 Predictions
Sunday Football
Miami Dolphins (7-8) @ Buffalo Bills (5-10) 1:00 PM EST
Meaningless division matchup that will simply be for bragging rights. I will be attending this matchup for my first ever NFL game on Sunday and fully expect the Bills to win. Miami has been atrocious when playing on the road this year and it has translated to a 1-6 when they are away from home. Furthermore, their defense had no answer for Josh Allen in the last matchup as the quarterback rushed for 135 yards in a game Buffalo should have won if it were not for an underthrown ball that Charles Clay dropped. The Dolphins have been unable to stop the run game this year or get after mobile quarterbacks in the pocket which is why this time around the Bills will get the better of them. In addition to the poor defensive play, their offense has been putrid and managed to put up just seven points against a Jacksonville team that checked out weeks ago. Miami is mired in mediocrity and after an ugly loss on Sunday you can expect owner Stephen Ross to make some changes to the front office and coaching staff.
Bills 24, Dolphins 10
Detroit Lions (5-10) @ Green Bay Packers (6-8-1) 1:00 PM EST
Another meaningless game that will only help with both teams when it comes to draft position in April. The Packers have to be feeling good after their comeback win against the Jets while the Lions have nothing going for them and ended up benching quarterback Matthew Stafford last week against the Vikings in the fourth quarter. Both Aaron Rodgers and Stafford are expected to play in this game which is at Lambeau Field where the Packers are 5-1-1 this season. With Detroit coming into this game scoring 17 points or fewer in each of their last five games, expect this game to be a blowout. I think last week's game was a huge confidence booster for Green Bay in regards to their offense and while the defense definitely needs some work considering how many points they gave up to the Jets, Detroit is a team they can handle much better. Lions head coach Matt Patricia is going to be on the hot seat after this one given the losing season and reports of him being late to team meetings constantly.
Packers 34, Lions 14
New York Jets (4-11) @ New England Patriots (10-5) 1:00 PM EST
Division matchups are always hard and last time these two teams played each other at MetLife Stadium, Josh McCown was under center for an injured Sam Darnold. Darnold is healthy now and the Patriots will get their first look at him. New England needs this victory to ensure they get a first-round bye and with a little help they could end up as the number one seed. But their passing attack has been awful the last two weeks and they relied on their run game which produced 273 rushing yards and two touchdowns to get the win. Tom Brady has not been too sharp lately, throwing for 126 passing yards against Buffalo with one touchdown and two interceptions. One could argue that age is beginning to catch up to him and we will likely be able to make a more definitive statement regarding that once the playoffs start. The Patriots certainly have not looked like a championship level team as of late, but they get the win here primarily because it is a December game in Foxborough where they barely lose.
Patriots 26, Jets 10
Carolina Panthers (6-9) @ New Orleans Saints (13-2) 1:00 PM EST
From practice squad to making his first career start, quarterback Kyle Allen has managed to become the number one QB on the Panthers depth chart due to injuries suffered by Cam Newton and Taylor Heinicke. Carolina has lost seven straight games and their offense has not looked the greatest outside of running back Christian McCaffrey no matter who is under center for the team. The Saints already locked up the number one seed in the playoffs which means they very well could be resting starters and give them two weeks to prepare for the divisional playoff game. But expect them to get some reps early on just to stay loose ahead of their bye week and that alone could be enough to give New Orleans the game. I am not sure what to expect from Allen in his first career start, but I cannot imagine it will be much better than anything Heinicke did last weekend. Unfortunately, Carolina is going to end the year on an eight-game skid which was highly unexpected after they looked so good early on in the season.
Saints 27, Panthers 7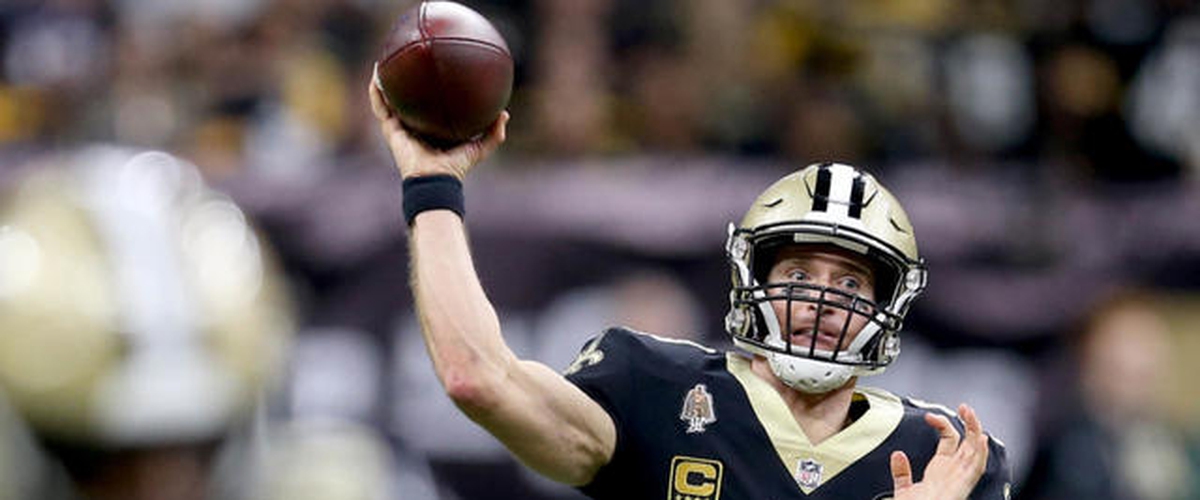 Dallas Cowboys (9-6) @ New York Giants (5-10) 1:00 PM EST
Dallas is already locked into the four seed in the NFC playoff picture which means they could also rest their starters in this game in preparation for wild card week. But this is a division matchup which means both teams are going to play hard for the victory. The Giants are coming off a loss to the Colts after leading 17-7 at halftime and watching Andrew Luck slowly work his way back into the game in the second half. Meanwhile, the Cowboys took care of business at home versus the Buccaneers to lock up the NFC East title and ensure a spot in the playoffs. Dallas will start their starters despite clinching the playoff berth, but I have a feeling they are likely to sit the second half of this game out. Even if they do not, I am still not convinced by Dak Prescott and the offense that they can get the job done. This is a team that has relied heavily on the play of their defense to carry them in recent weeks which is why it will be interesting to see how they do against New York. Either way, I think the idea of resting the starters leaves the door open for Eli Manning and the Giants to steal away this meaningless game from their division rival heading into the offseason.
Giants 23, Cowboys 17
Atlanta Falcons (6-9) @ Tampa Bay Buccaneers (5-10) 1:00 PM EST
Another meaningless division game that holds no weight to it with both teams eliminated from the playoff race. The Falcons have won their last two games by double digits while the Bucs are mired in a three-game losing streak. Jameis Winston continues to play for his future in Tampa Bay which is uncertain heading into next year and he will likely need a strong showing in order to prove his worth. Head coach Dirk Koetter is definitely on the hot seat in his third year with the team and could likely be on his way out this offseason. Koetter had a clash with wide receiver DeSean Jackson this week which has Jackson seeking an exit from the team this offseason as well. Things are unraveling in Tampa Bay after this team had so much promise just a couple years ago. Like I normally do, I am choosing the team with the experience as well as less drama within the organization which is Atlanta. While the Falcons have not been great this year due to injuries on their defense making it difficult to stop their opponents, they still have Matt Ryan at quarterback and a potent offense that can go off on any given day.
Falcons 28, Buccaneers 20
Jacksonville Jaguars (5-10) @ Houston Texans (10-5) 1:00 PM EST
Houston can lock up the AFC South with a win at home versus a Jacksonville team that checked out nearly a month ago. Do not let last week's win fool you, the Jaguars are still an awful team on offense that was aided by a pick-six from Ryan Tannehill and minimal movement with the ball by both Cody Kessler and Blake Bortles to get the team to 17 points last week. Any team with a better offense than Miami has shown in the latter part of the season would have easily taken care of this Jacksonville team last week. Speaking of Bortles, Blake Bortles is back as the starting quarterback for the Jags after Kessler was benched in the third quarter against the Dolphins and he led a drive that resulted in the go-ahead field goal. Deshaun Watson and the Texans are ready to rip apart this Jacksonville team and take the AFC South crown they deserve after their 0-3 start to the season. A disappointing last-second loss to the Eagles last weekend took Houston out of control for a first-round bye in the AFC and now they need to win and get a New England loss to take it back. The Texans do their part on this December day as they clinch the AFC North and likely the three seed in the playoffs
Texans 30, Jaguars 10
Los Angeles Chargers (11-4) @ Denver Broncos (6-9) 4:25 PM EST
Los Angeles missed a golden opportunity to take over the top seed in the AFC with their loss last week to the Ravens. Both the Chiefs and Chargers lost in Week 16 to keep their records tied, but Kansas City owns the tiebreaker which gives them the division at the moment. In order for LA to take the AFC West title, they would need a win this weekend and a loss by the Chiefs to take over the top seed in the AFC. They face a Denver team that looked awful against the Oakland Raiders on Monday Night Football which does not bode well for Vance Joseph's future as head coach of the team. It seems as if the Broncos have checked out and while they shocked the Chargers last time in Los Angeles when they came away with that 23-22 win to start their three-game win streak, the same will not be the case this Sunday. Denver has produced 16 points or fewer in their last three games and now their top running back in Phillip Lindsay is out with a wrist injury. Lindsay was a big part of the run game for the Broncos and helped get the ball moving for them. However, his presence was likely not going to make a difference this week given the way Denver has played as of late and Los Angeles takes care of their side of things.
Chargers 27, Broncos 13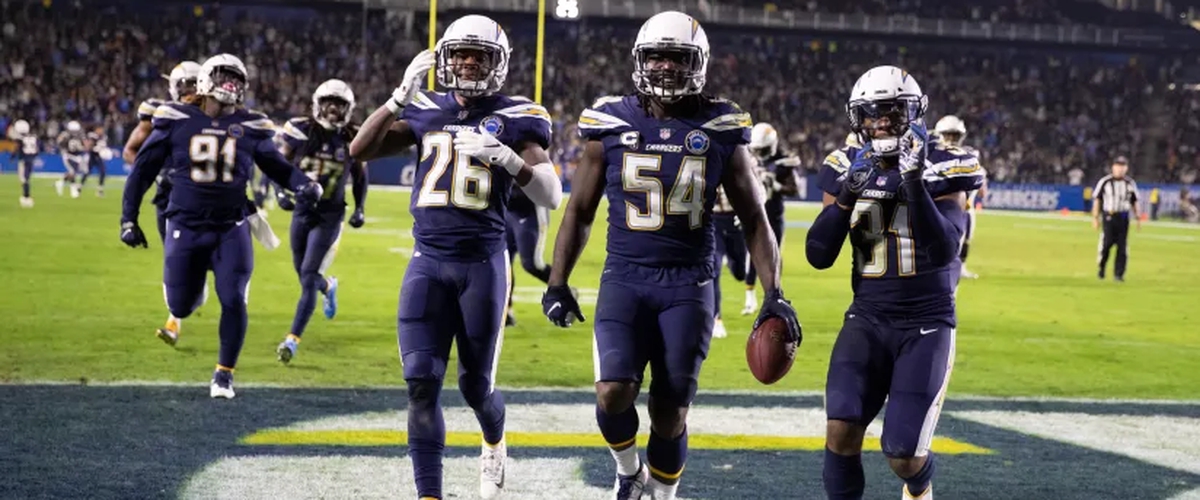 Oakland Raiders (4-11) @ Kansas City Chiefs (11-4) 4:25 PM EST
Kansas City was steamrolling over teams early on in the season and are now on a two-game losing streak heading into the season finale against the Raiders. However, this is not much of a shock considering how bad their secondary has been this season and teams are beginning to discover that. In their last four games, the Chiefs have allowed 29 points per game and 35.6 points per game in their last five games when you go back to that shootout on Monday Night Football against the Rams. Kansas City needs this game to maintain the top seed in the AFC and this team is known for struggling late in the season and into the playoffs. Perhaps this time around they can shake those demons and become a winning football team. The last time these two teams met in Oakland, the Chiefs came away with a 40-33 victory that was way closer than many had expected coming in. The Raiders have some momentum coming into this game having won two of their last three games, but Patrick Mahomes is simply too good of a quarterback to allow this KC team to lose to a bottomfeeder like Oakland. Kansas City locks up the top seed in the playoffs with a convincing home victory against their AFC West rival.
Chiefs 35, Raiders 17
San Francisco 49ers (4-11) @ Los Angeles Rams (12-3) 4:25 PM EST
The Rams need this game to clinch a first-round bye in the NFC considering they do not own the tiebreaker against the Chicago Bears who trail them by one game. It will not be easy either considering how well the Niners have been playing in recent weeks with Nick Mullens as their quarterback. Just last week, San Francisco played the Bears tight at home and despite multiple opportunities to take the lead of them they failed to do so. But the Niners certainly are not a team to look pass as they have been trying to play spoiler in recent weeks and did so against the Seahawks earlier this month. Luckily for the Rams, they could get Todd Gurley back and with playoff implications on the line if Gurley is available he will likely play. Even if he does not, Los Angeles has to feel good about having CJ Anderson at running back after the veteran rushed for 167 yards against the Cardinals in place of Gurley. The Rams need to have this home game for playoff purposes and they should be able to take care of business.
Rams 30, 49ers 20
Chicago Bears (10-5) @ Minnesota Vikings (8-6-1) 4:25 PM EST
This is a big game for both teams, but the stakes are higher for the Vikings. Minnesota needs to win this game in order to clinch an NFC Wild Card spot while a win for the Bears can give them a first-round bye if the Rams lose to the Niners. Kirk Cousins and the offense have looked much better since the firing of OC John DeFilippo, putting up 41 points against the Dolphins and 27 points against the Lions. But this Chicago team will be their first real test to see if they are actually a different squad without DeFilippo doing the play-calling. We saw the Bears shut down the Vikings in prime time back in mid-November at home, so can they do it on the road this time? I believe they can and they will seeing they have allowed opponents to score fewer than 20 points in each of their last three games. Minnesota is going to have to hope the Eagles lose in order to make the playoffs.
Bears 24, Vikings 16
Cincinnati Bengals (6-9) @ Pittsburgh Steelers (8-6-1) 4:25 PM EST
That crucial fumble by receiver JuJu Smith-Schuster against the Saints could be the final blow to the Steelers making the playoffs. After blowing the game against the Chargers, not cashing in on opportunities versus the Broncos and an embarrassing loss to the Raiders, the game against the Saints was likely the final straw for Pittsburgh's playoff hopes. If the Steelers want to get into the playoffs now, they need to take down the Bengals and hope the Browns can defeat the Ravens on Sunday. There is no chance for this team to get an AFC Wild Card spot considering that is reserved for the Titans and Colts to battle for. Cincinnati is not a great team with Jeff Driskel as their quarterback and while he has been serviceable for the team, he will not get the job done against Pittsburgh. I almost forgot it looks like despite another season of mediocrity by head coach Marvin Lewis will be rewarded as he is likely to return as the Bengal's head coach next season. But anyways, this is a must-win game for the Steelers which is why their playmakers will show up and take care of their end of the bargain and get a win.
Steelers 26, Bengals 13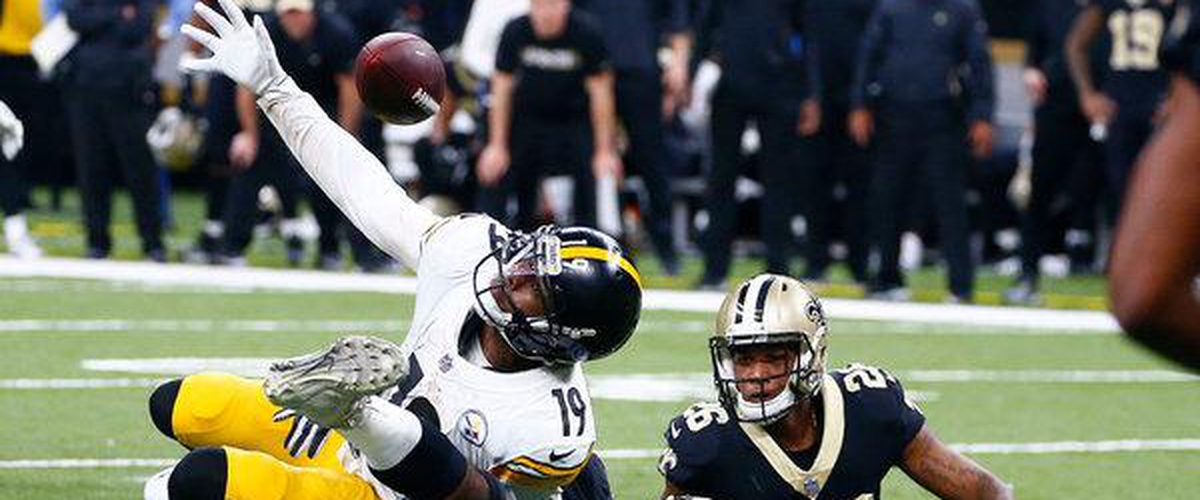 Arizona Cardinals (3-12) @ Seattle Seahawks (9-6) 4:25 PM EST
The Seattle Seahawks were not expected to make the playoffs at the beginning of the season yet they will be in as either the five or six seed. A win versus the Cardinals or a win by the Bears ensures that Seattle takes the five seed in the NFC. A win by the Vikings and a loss by the Seahawks would give them the six seed. Luckily for this Seattle squad, they are facing an absolutely horrendous Cardinals team that has not done anything to help with rookie quarterback Josh Rosen's development. Seeing Rosen is behind an offensive line that barely gives him time to throw, it makes sense Arizona would bench him last week likely in an effort to protect his health for the future. This could very well be wide receiver Larry Fitzgerald's final NFL game as his future is uncertain. Regardless of what happens in this game, should Fitzgerald choose to retire, his legacy in the NFL should definitely warrant him a spot in Canton once he is eligible to be enshrined.
Seahawks 32, Cardinals 10
Philadelphia Eagles (8-7) @ Washington Redskins (7-8) 4:25 PM EST
The December magic of Nick Foles is back for a second year. After leading a game-winning drive that was capped off by a Jake Elliott field goal versus the Texans last weekend, the Eagles just need to take care of business against their NFC East rivals and hope the Vikings lose to get into the playoffs. Philadelphia is 2-0 since Carson Wentz has been injured and have a great shot to go 3-0 with Foles in the month of December against an injury-plagued Redskins team. Washington is using Josh Johnson as their quarterback but has relied heavily on the run game led by Adrian Peterson to pave the way for the offense. Last week against the Titans, Peterson carried the ball 26 times for 119 rushing yards while Johnson threw for 153 passing yards to go along with his one touchdown and two interceptions. Expect the Redskins to rely on AP yet again this week and be prepared to see the Eagles stuff him considering teams are tending to stack the box with Johnson at QB since they anticipate the run frequently. Philly gets a big victory and waits to see the result of the Chicago-Minnesota game to decide their playoff fate.
Eagles 20, Redskins 14
Cleveland Browns (7-7-1) @ Baltimore Ravens (9-6) 4:25 PM EST
All the Ravens have to do is win this game to take the AFC North title and get back into the playoffs. If you remember last year, all the Ravens had to do was win against the Bengals to get into the playoffs and then Andy Dalton threw a 49-yard touchdown pass to Tyler Boyd which gave Cincinnati the game. Lamar Jackson is 5-1 in his six starts this season and proved that his style of play can be pretty effective with last week's win against the Chargers. But unlike years past, the Browns are not a team that can be taken lightly especially with the way Baker Mayfield has been playing since Hue Jackson was fired. In the wake of Jackson's firing, Cleveland is 5-1 and firing on all cylinders which makes this game a bit tougher for Baltimore. The Ravens have been tough to move the ball against on defense and last time these two teams faced off, Mayfield threw for 342 passing yards in a 12-9 overtime victory at home. Those were different times for both teams, but I cannot help to shake the feeling of another final week collapse for Baltimore, especially going against a quarterback like Baker Mayfield who relishes in moments like this.
Browns 17, Ravens 14
Indianapolis Colts (9-6) @ Tennessee Titans (9-6) 8:20 PM EST
The name of the game is simple: win and you are in or lose and go home. This is what is at stake for these two AFC South teams in prime time on Sunday night when they square off in Tennessee. There is no way around it, the Colts have been the hottest team in the NFL as they have gone 9-1 in their last 10 games. The Andrew Luck we saw prior to his shoulder injury is back and this young Indianapolis defense is slowly turning into a force to be reckon with. On the other hand, the Titans have won four straight games including last Saturday against the Redskins with Blaine Gabbert replacing an injured Marcus Mariota for the entire second half. Mariota was limited in practice on Thursday, but it is hard to envision him missing a win or go home game like this. However, the Colts simply have way more momentum than Tennessee heading into the game and took it to the Titans in their last matchup at home with a 38-10 victory back in Week 11. While this game is likely to be much closer this time around, the outcome should remain the same as the Colts make it into the playoffs and should be an under the radar contender in the AFC.
Colts 27, Titans 24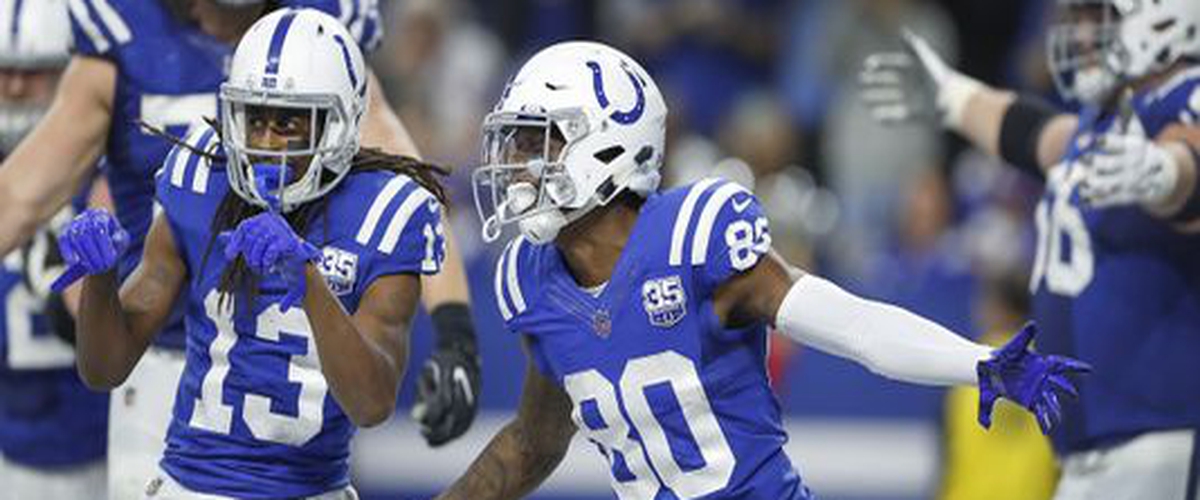 Questions or comments? Email [email protected] and follow @mtvhottakes on Facebook to know when new stories are posted.
---