Yankees-Athletics, Rockies-Cubs Set to Square Off in Wild Card Games: Preview and Predictions
It was a wild Monday in the MLB as the Milwaukee Brewers and Los Angeles Dodgers both took Game 163 of their season to win their respective divisions and earn a spot in the National League Division Series. But we are just getting started as the Colorado Rockies and Chicago Cubs will square off at Wrigley Field this evening and the New York Yankees take on the Oakland Athletics tomorrow. These are simply one-game playoffs, and the loser will go home with their World Series hopes gone. So let us get down to business and preview the two matchups which are sure to be exciting.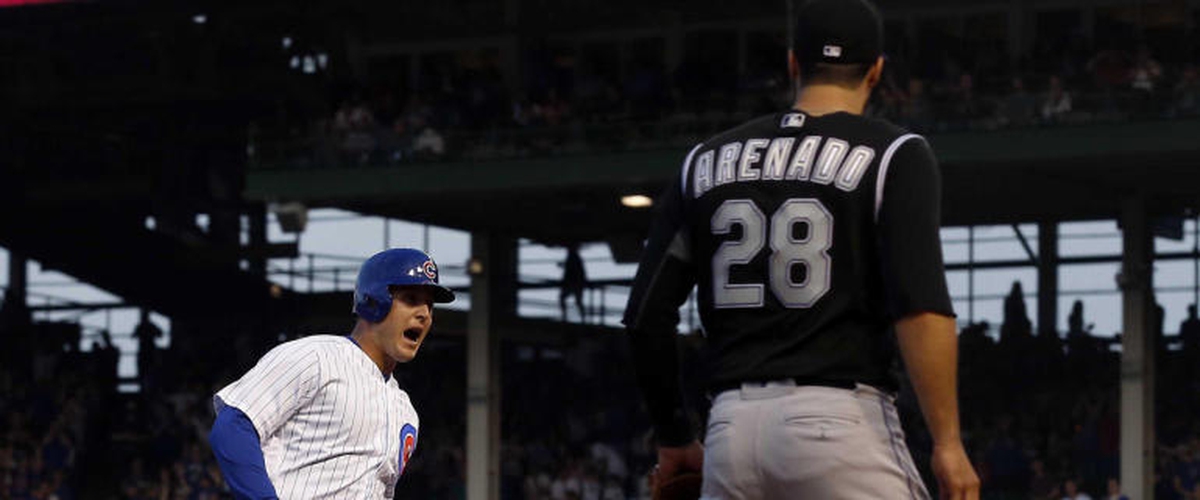 NL Wild Card Game:
Colorado Rockies @ Chicago Cubs 8:08 PM EST, ESPN
Probable Starters: Kyle Freeland (17-7, 2.85 ERA) vs. Jon Lester (18-6, 3.32 ERA)
These two starters went at it back on April 30th this year at Wrigley Field, a game in which Jon Lester took a no-decision after pitching six innings while Kyle Freeland took the loss after going seven innings in a 3-2 win for the Cubs. But this is the playoffs, something Lester is rather familiar with given he will be making his 22nd career postseason start in his 13-year career. It is the polar opposite for Freeland as the second-year player will make his first career postseason start seeing the Rockies were eliminated by the Arizona Diamondbacks in the NL Wild Card Game last season, a game Jon Gray started instead. Both of these teams know what is at stake after their offenses were held at bay in each of the tiebreaker games they played yesterday.
For Colorado, they were stifled by Walker Buehler who held them to one hit before departing. But they finally broke through against closer Kenley Jansen during the ninth inning when Nolan Arenado and Trevor Story hit back-to-back home runs as the Rockies dropped the game, 5-2. Chicago on the other hand never manufactured many threats as the pitching staff of Milwaukee held them to just three hits and the lone run by the Cubs came via the Anthony Rizzo home run to tie it at one before Chicago went on to lose, 3-1. Both offenses will be looking to put runs on the board and put them up early, but they are facing two tough pitchers. Due to this, there will likely be a lot of strikeouts to start the game due to the aggressiveness both teams come out with. However, I like the potent offense of the Colorado Rockies and the power they possess with guys like Trevor Story, Nolan Arenado, and even David Dahl. They were here last year and blew their chance at an NLDS appearance, but I do not expect that same outcome this year. Lester may have playoff pitching experience, but the Cubs offense will likely not give him enough support to win this one.
Rockies 5, Cubs 1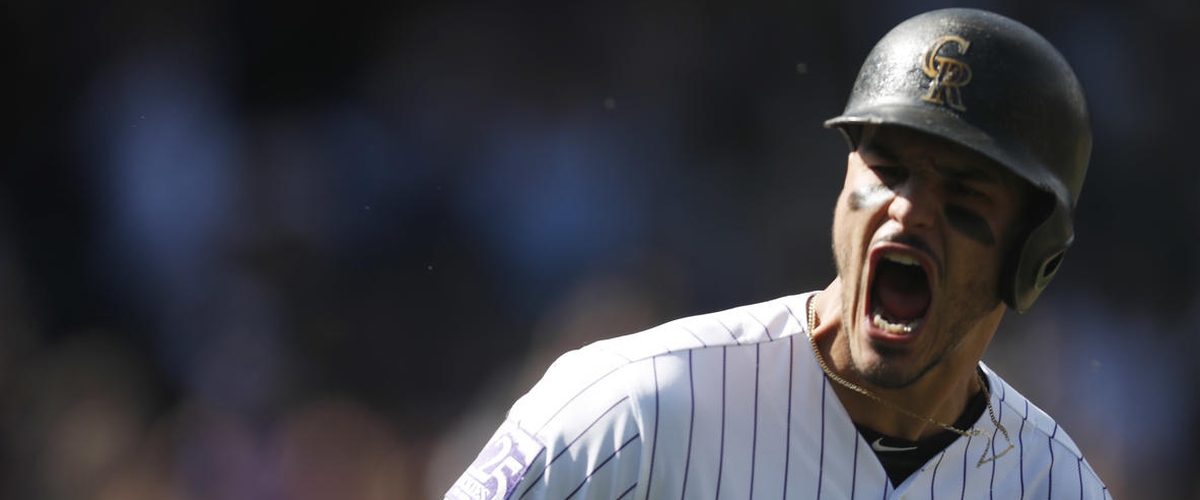 AL Wild Card Game:
Oakland Athletics @ New York Yankees 8:08 PM EST, TBS
Probable Starters: Liam Hendriks (0-1, 4.13 ERA) vs. Luis Severino (19-8, 3.39 ERA)
After being designated for assignment and clearing waivers back in June, reliever Liam Hendriks will take the mound for Oakland as they look to make it to their first ALDS since 2013 when they lost to the Detroit Tigers in five games. Hendriks pitched against the Yankees in early September in which he pitched a scoreless inning, despite Oakland losing the game, 5-1. Since the Athletics are electing to go with a reliever in this one, they are bound to utilize their deep bullpen which has dominated teams in the second half of the year. With players like Fernando Rodney, Lou Trivino, Yusmeiro Petit, Juerys Familia, Shawn Kelley, Blake Treinien, and late-August call-up J.B. Wendelken at their disposal, a bullpen game could be just what the Athletics need to win. Regardless of what their pitching does against an incredibly dangerous Yankees lineup that hit 267 home runs this season, the offense will need to produce runs if they want to win.
Oakland will have to do this against the Yankee ace Luis Severino who is 1-1 against the Athletics this season. An early-September matchup against Oakland saw Severino depart after just 2 2/3 innings in which he gave up six runs (five of them earned) and took the loss. Keep in mind last year Severino started in the AL Wild Card Game versus the Minnesota Twins and was knocked out after just 1/3 of an inning where he gave up three runs. He had a solid rest of the postseason after that, given it was his first year in the playoff spotlight so improvement should be expected. Depth in the bullpen is a strength of the Yankees as well and even if their performances have been suspect at times this season, they were reliable in the postseason last year. Another factor is Yankee Stadium, a place in which the Yankees were undefeated during their postseason run and although their team is fairly young, they have last year's experience to build off of. This year could be special for New York and their postseason run will continue with a trip to Boston for the ALDS.
Yankees 6, Athletics 3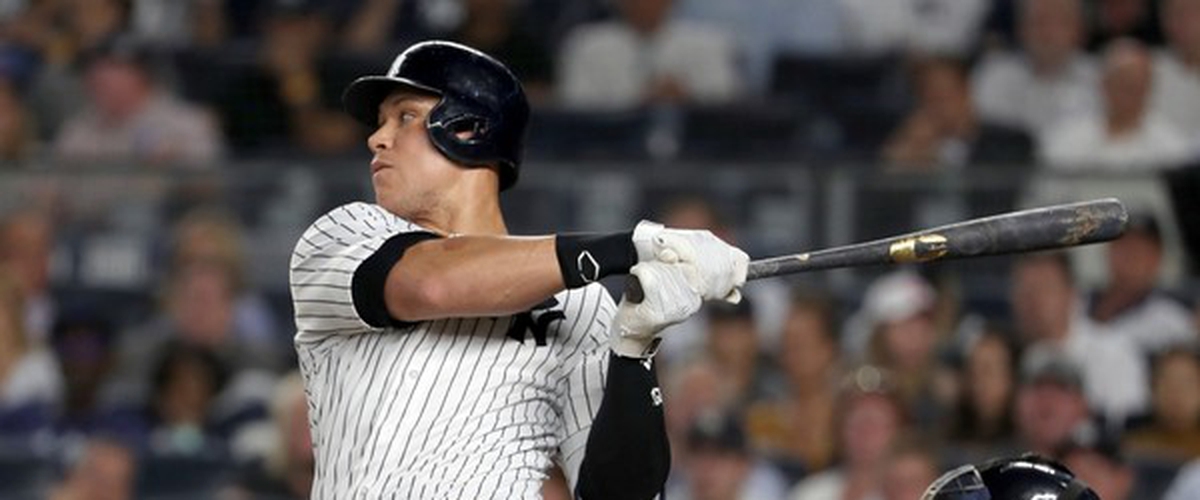 Questions or comments? Email [email protected] and follow @mtvhottakes on Instagram and Facebook to know when new stories are posted.
---