Following the Yellow Brick Road to a Failed NBA Franchise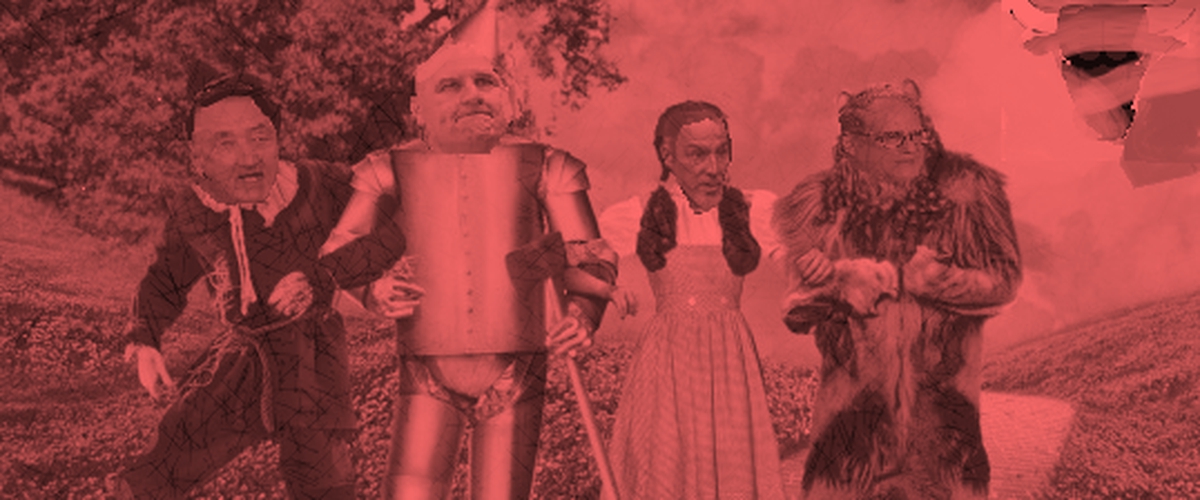 If a hot mess were an NBA team it would be the Chicago Bulls, and frankly the fans are beginning to get sick of it. The Bulls continue to show their inability to run an NBA franchise, and if Fred Hoiberg's situation was not enough, the mess with Jim Boylen is making it worse, the sensitive players, and the mishandling of Jabari Parker. Boylen is looking like Tom Thibideau's go hard or go home mentality on acid, and merge that with an Uncle Fester like appearance the Bulls have their next former coach. It's not Boylen's fault, nor was it Hoiberg's the players have no heart, and the front office has no brains, Jerry Reinsdorf doesn't have the courage to pull the trigger on his front office. In what's shaping up to be a Wizard of Oz like situation, the Bulls simply are up a creek without a paddle. It's a shame too because there is talent on this squad, and pieces which can be dealt. Constant misses in the draft, slightly salvaged by two straight successes, the Chicago Bulls are quickly becoming the laughing stock of the NBA, and their problems will continue even if they are able to draft Zion or RJ this season.
The yellow brick road is clear to the fans, but the Bulls continue to tell the munchkins to shut their mouths and keep showing up to the games. Fans were fine when we had Jimmy and they were in love with D-Rose, but since these two players the front office has turned up their nose. Sure there is Lauri, Wendell, Zach, and Kris, but results are what matters, and this simply isn't it.
They've been blown out and they have seen embarrassment. This team is going no where fast until they get to the root of the problem, while sure other teams in the league may have more talent, but this this team has more talent than others as well. However, the only place they find themselves in the leagues cellar, maybe there is fine wine in the cellar and this is why Reinsdorf is content, but the view outside of this is a franchise who is selling their fans the 90's must have been enough.
The Bulls cannot continue to tank and think its going to fly with the fans, memories of the 90's isn't going to cut it. Memories of what D-Rose isn't going to cut it when the current produce is a steaming pile of garbage. Fans deserve better, and they deserve to see how good Lavine, Markkanen, Carter, and Dunn can be together. They have a promising talent in Portis as well, but no direction, no heart, and leadership is sparse. Leadership is lacking and while Robin Lopez is nice they are likely moving on from him as they should, as they should Holiday and Parker. However, Jabari Parker deserved better and not only is the organization a mess it's one without class. If this is how they are going to treat players they are going to have a hard time getting players with a winning mentality in, the necessary leaders who can lead this young core in the right direction with the right mentality.
However, as it stands Bulls fans continue to cry foul as their team falls to newer lows and disappoints on a daily basis. While they may have the talent that can develop into something special, nothing is going to change as long as GarPax is in charge.
---