Hall Call the Case for Larry Walker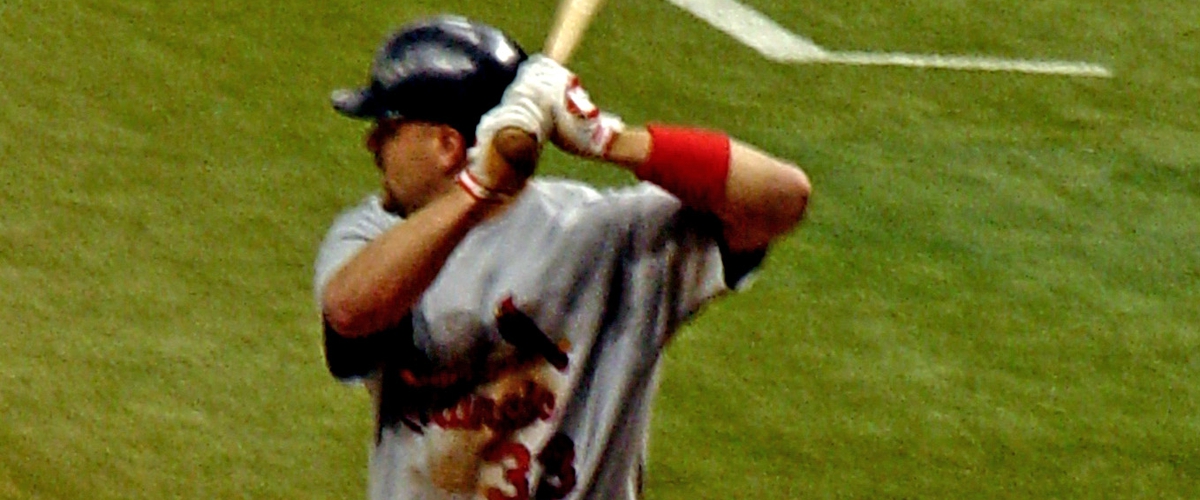 COORS! That's the dumbest argument I have heard, excuse me, the second dumbest argument I have heard to keep a player out of the Hall of Fame. The first being the DH isn't a real position for Edgar Martinez. We continue to see the arbitrary standard of the baseball writers, and frankly, they don't know what they are doing. Last year Larry Walker received 34% of the votes, and while the players who go in were deserving, getting more votes than him was Omar Vizquel, Curt Schilling, and Mike Mussina? Nothing against these three, but Larry Walker was far better. Sure Schilling and Mussina have been waiting longer, but Walker was better. As for Vizquel my opinion was made clear last year. If Omar Vizquel is so high on the ballots for defense why isn't Walker? Sure Omar played a "sexier" position, and sure he saw more action, but Larry Walker was one of the greatest defensive RF's ever. He won 7 Gold Gloves and unlike Omar was an MVP, he won 3 Silver Sluggers, and finished in MVP voting eight times. Larry Walker was not flashy, but he played the game right. While he continues to sit low on the ballot other talents have slipped in before him. :: SPOILER ALERT:: Larry Walker belongs in the Baseball Hall of Fame, but I would appreciate if you would read on. The numbers don't lie Larry Walker belongs.
Enough of the Coors Argument
Players cannot control where they play, while this argument can be used to show a variation, it's not a valid argument when keeping players out of the Hall of Fame. Larry Walker played in other places, over half of his games in his career were in a ballpark not named Coors. His first seven seasons were in Montreal, and his last two were in St. Louis. The only area of his game which might have seen a boost was his power numbers, and his power has little to do with his Hall of Fame case. Not to mention he still put up solid numbers away from Coors. We cannot continue to hold one park against another. However, let's take a look at the neutralized statistics for Larry Walker. These are not an exact science but show us an idea of what a player might have looked like in another ballpark. This despite 70% of his career AB's were outside of Coors.
nHR: 344
HR: 383
He did not get a major power boost in his numbers here, over a 15-year career the "ballpark factor" only boost his home run power by 2.6 home runs a season.
nRC: 1,305
RC: 1,619
Again, not a major gap here, this is a matter of about 20 runs created per season.
nBA: .287
BA: .313
nOPS: .889
OPS: .965
Larry Walker is still a great hitter even with his neutralized numbers. We have to realize too that the Coors effect needs to be judged on a case to case basis. Certainly, there is evidence which shows that Coors greatly helped the careers of Dante Bachette and Vinny Castilla. However, even taking into consideration both Larry Walker and Todd Helton grade out as great baseball players. So again we cannot use the excuse COORS! against Larry Walker. However, these adjustments are conservative, and frankly, Walker was the kind of player who would have found a way to succeed in other parks. However, a player does not control where a stadium is built, nor do they control nature. A player controls how they play and his play was on par with other Hall of Fame talents.
Vlad vs. Larry
To reiterate how much Larry Walker belongs in the Hall of Fame I give you Vladimir Guerrero. Vlad was a second ballot Hall of Famer, and I agree he belongs in the Hall of Fame. No one is questioning this, but this is to show Larry Walker does in fact belong. I loved watching Vlad play, and he was a great right fielder, no one questions this, but why do people question Larry Walker. Again, you cannot continue to say, Coors!
Walker JAWS: 58.7
Guerrero JAWS: 50.3
Average JAWS of HOF RF: 56.8
Larry Walker is well above the JAWS mark which measures Hall of Fame careers, while not a catch-all. Walker is the only non- banned player with a JAWS of 55 or higher not in the Hall of Fame. If Joe Jackson was eligible he would be in as well. His JAWS ranking puts him above Vlad Guerrero, Dave Winfield, Elmer Flick, Sam Crawford, Paul Waner, and the great Tony Gwynn.
Walker WAR7: 44.7
Guerrero WAR7: 41.2
Average WAR7: 42.1
Again Walker in his peak years is well above the average for peak WAR. Only Walker, Sammy Sosa, and Ichiro who will be a first-ballot pick are not in. Again Walker's marks above the same listed above. Even when you get into park-adjusted statistics such as OPS+ Walker is a step above.
Walker OPS+: 141
Guerrero OPS+: 140
Sure Vladi hit more home runs, sure Vladi didn't have Coors hanging over his head, and sure he had more RBI's. Guerrero wins out when you look at the traditional numbers by a fraction, but a fraction. His BA was .318 to Walker's .313. Both elite hitters and Walker get even better posting a stellar .400 OBP compared to .379. Both these players Hall of Fame worthy with different strengths, but don't for a second make an argument they don't belong in the Hall of Fame right now, or that they are not in the same conversation.
Maybe we should compare him to someone else say Tony Gwynn who only edged walker in career hits and batting average, all other significant statistics Walker wins out.
Injuries
Walker's case is hurt by injuries which make his traditional numbers less flashy. Due to injuries, Walker appeared in only 1,083 of 1,458 possible games over an eight-year span missing 375 games. He essentially missed two seasons of time. It was during a time he was in his peak years as well. He retired with 2,160 hits, 383 home runs, and 230 stolen bases and that's very impressive, but those they lack the initial flare Guerrero and other candidate had. Let's be real though, if he had remained healthy, Walker might have been able to eclipse 2,500 hits, 450 homers, and 300 steals. Now those numbers grab your attention. The baseball world was robbed of some of his best years.
Conclusion
Bottom line, There is no reason to keep Walker out of the Hall of Fame, and his numbers speak for themselves.
---