McCarthy's Seat Gets Hotter: Four Candidates Who Could be on Packers Radar to Replace Him?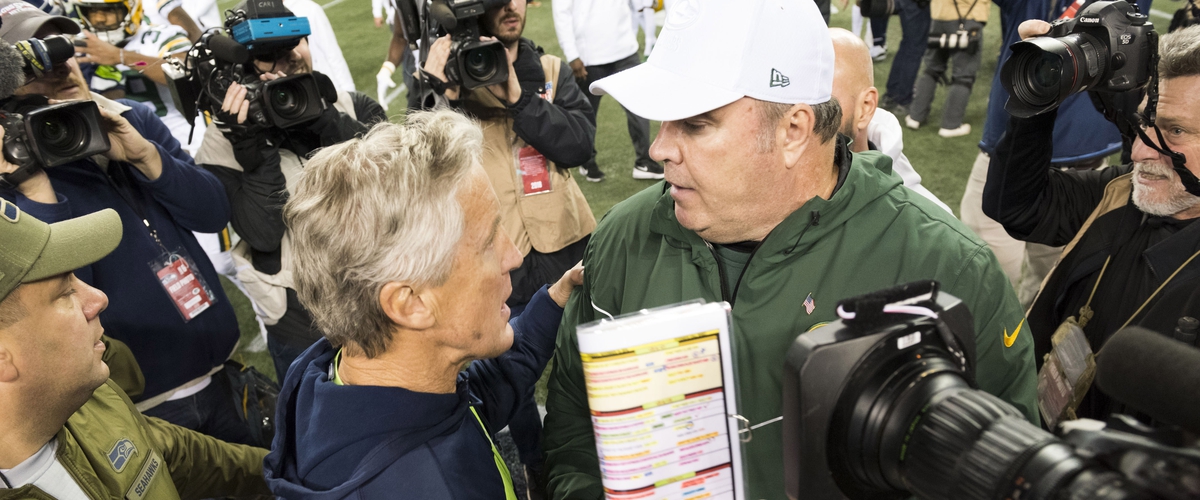 When one is to list the top NFL head coaches over the past decade, one likely eventually stumbles upon Mike McCarthy, and he has had quite a tenure in Green Bay. Only one of three coaches to win a Super Bowl in Green Bay, McCarthy certainly has ingrained his name into the legacy of the Green Bay Packers already illustrious history. There is nothing personal about what is going to occur, many argued it should have already have happened, but Mike McCarthy's seat is on fire. The only thing that will and should extinguish that fire is a Lombardi Trophy, but the odds are beginning to become stacked against a man who had a career winning percentage over .625. What was once a prosperous marriage is not being marred by lack of adjustments, holding on to Dom Capers for too long, and the wasting of the peak years of what many believe to be the most physically talented quarterback to ever play the game. No one in Green Bay can fault what McCarthy has done, for the most part, both fans and McCarthy would have like to have a few more rings. The Packers can point to a number of postseason heartbreaks where it appears they have the talent. Last night's loss poured onto the seat of McCarthy, and for many brought back the sour tasted of 2015 where the Packers had what looked like another chance to win. Currently third in a deep division the Packers are handcuffed, and maybe this is what new General Manager Brian Gutekunst wanted to go along, but the signs are clear and the clock is ticking, the tenure of Mike McCarthy is coming to an end. Again, the Packers and the City of Green Bay should be thankful and remember the success which McCarthy brought to Green Bay, but this is Titletown and if Titles do not come home it's looking like it's time to move on.
This, however, brings up the question who should replace McCarthy, and this will be the decision which defines the tenure of Brian Gutekunst. If he lands the wrong guy he likely does not last long. He has to hit a home run with a likely a minimum of six more years of Aaron Rodgers behind center.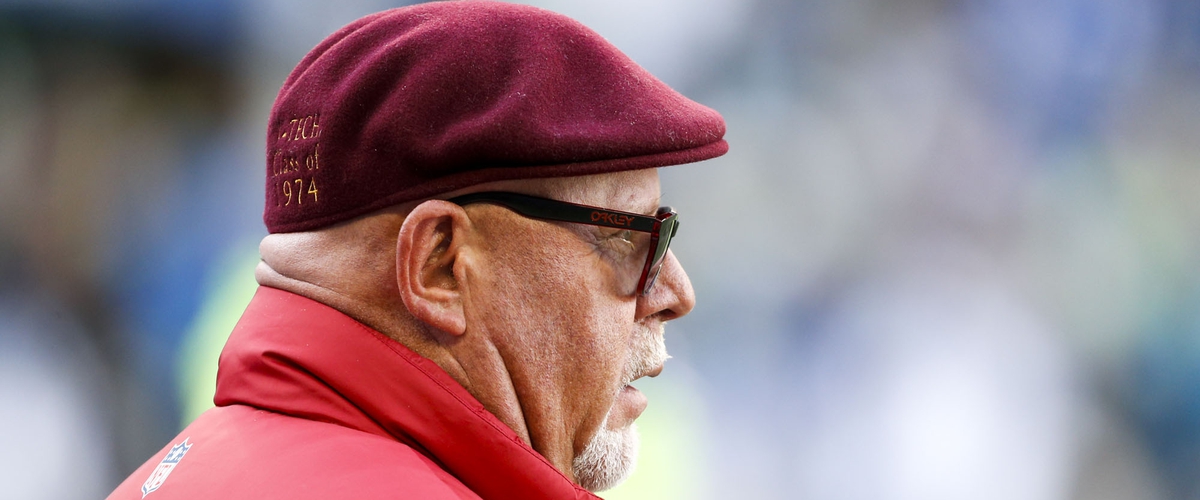 Wild Card: Bruce Arians
It seems like an unlikely pick for the Packers largely because Arians had retired from coaching, but speculation is he is considering the Cleveland Browns job, but there is not a single coach who would that is presented with the options of coaching the Browns or the Packers and choose the Browns. Arians stated Cleveland is the only job he would consider, but to be honest, it's currently the only job open, Arians could be playing it professionally, but Arians and Rodgers could be a wonderful match.
Arians is not a slam dunk, but he may be the most appealing option for a team which is looking to hit a home run. He turned a Cardinals team which at its best had Carson Palmer, but we know Palmer not the epitome of health had to be creative. While this may not be a realistic option because of Arian's contentment with his role in broadcasting, the Packers have to at least make the phone call.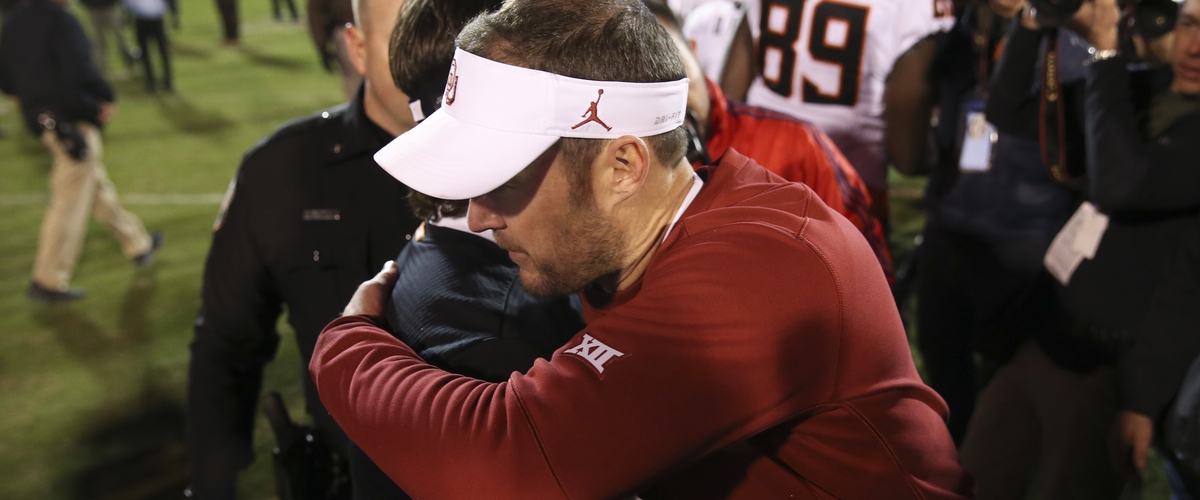 The Prospect: Lincoln Riley
Everyone had had Lincoln Riley on the list of coaches who would make the jump to the NFL, and frankly, if he is going to do the move he is going to a place he can excel. Riley is under no pressure to go to the NFL holding one of the more prestigious NCAAF gigs, he has a program groomed for success and a reputation which will allow him to command any gig he would like. The Packers may shy away from such a move because the success rate for coaches making the shift is hit and miss for every Jim Harbaugh and Pete Carroll you see a Chip Kelly, Steve Spurrier, Bobby Petrino. Even maybe the greatest College coach in the past 25 years was not a dominant force in the NFL, Nick Saban was only 15-17 in the NFL. So there is a risk, and the questions should be on the Packers end not Riley. If the Packers want Lincoln Riley, they likely need to outbid the Dallas Cowboys potentially. However, Riley remains an unknown commodity, and while the potential to be the next big thing is there, there is a risk neither the Packers not Riley may be willing to make. However, it's going to be very hard not to link these two parties if Mike McCarthy is indeed fired.
Speaking of College: Jim Harbaugh
The Packers need to find someone with success, and while Riley may be the newer and more appealing option if they look to the college ranks, Harbaugh has done it. Will Harbaugh the former Chicago Bear be interested in taking over a rival. Will he be willing to go back to the NFL when he is in a job which appears to be a dream job? Can Harbaugh mesh with Aaron Rodgers? Those questions could be answered this offseason he holds career 44-19-1 record in the NFL and Aaron Rodgers is a far better quarterback than Colin Kaepernick ever was. It would take the right job and the right opportunity for Harbaugh to leave Michigan, but there are very few jobs which should be available which offer a chance to win a championship with the first two seasons. Harbaugh only makes sense when you consider he is a former successful NFL coach who will only leave his high profile college gig for another high profile NFL gig.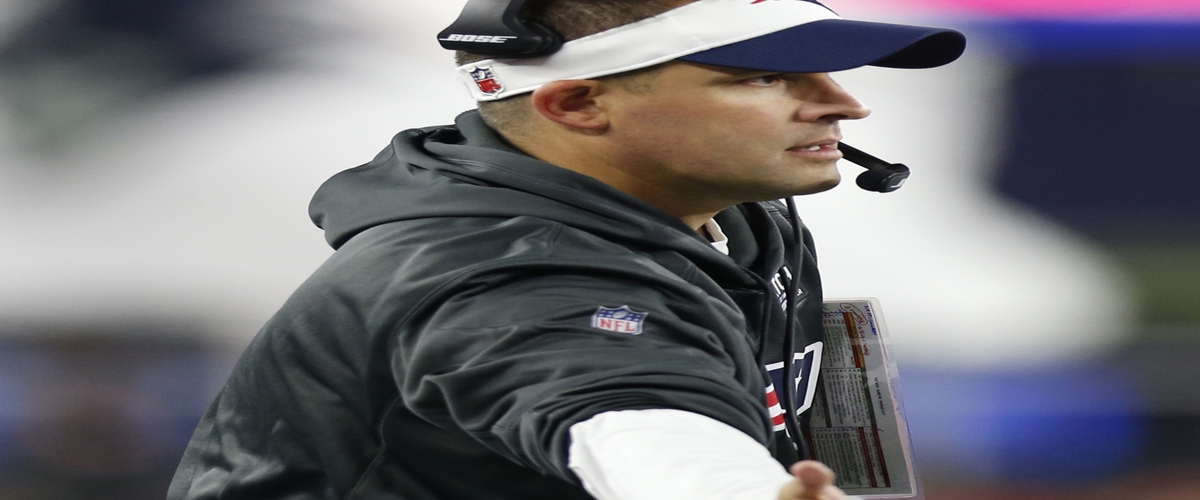 But Seriously, the Most Likely Candidate: Josh McDaniels
It's only a matter of when and not if Josh McDaniels gets a second chance as an NFL head coach. For much of the season, people have been wondering what Rodgers and Belichick would look like paired together? Well unless a surprise move occurs in New England, Bill will not be available for hire this coming offseason, but Green Bay will likely be on the short list of teams which may get to see what his pupil can do. McDaniels knows how to win with a star quarterback, and has been the one calling the plays for Brady for some time. While McDaniels may have struggled as a head coach he was never really given a chance to excel either. He had Kyle Orton and Tim Tebow as a quarterback for seasons 1 and 2, far from very appealing options.
Why does this make sense though? Why is McDaniels at the top of the list? When it appeared Gutekunst was going to be hired at the GM in San Francisco two years ago before staying in Green Bay, the Niners were primed to higher Josh McDaniels. Last season Josh McDaniels spurned the Indianapolis Colts, and there was really no clear reason given why he would do so, but not long before this, the Packers had hired Gutekunst. The two have done homework on each other in the past, but if McDaniels was as smart as he appears most GM's want their own guy. McDaniels like nearly any coach would much rather coach the current Packers team than the Colts. Essentially what I am suggesting, McDaniels likely saw there would be better chances IE potentially the Packers, the new look Browns, etc. Not suggesting any sort of collusion here, but it doesn't take a genius to see the job could be open.
For McDaniels he has to be looking at the job seeing he's going to have Aaron Rodgers for six years has to be the biggest draw. For Gutekunst he potentially gets his guy he's wanted all along and a guy who's been groomed under one of the greatest coaches in NFL history.
---