One Week Later: Who is Emerging as Packers Coaching Candidates and Potential Help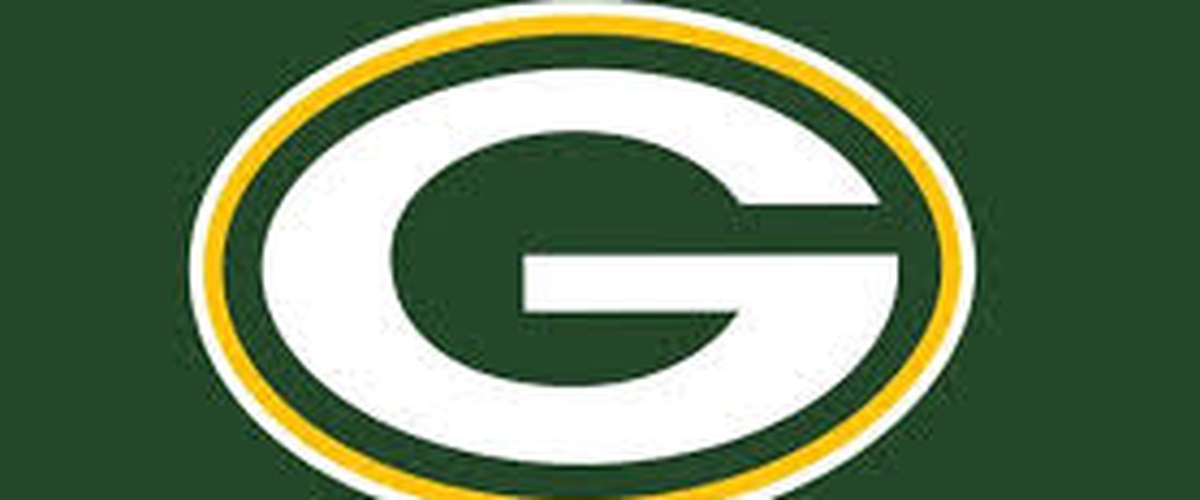 As the dust clears and another week passes, the Green Bay Packers are still without a coach, and while they are no where near a hire they are getting potentially a clearer situation on who is not interested in coaching the Packers. While no calls have been made on the part of the Packers it appears Bruce Arians has no interest in coming to Green Bay. Throw in a handful of other names who did not appear to be candidates, and it appears the coaching search as it will over the next couple weeks should get clearer. However, help could be on the way, and it's not in form of a coach or a player, but the Packers could be getting one of their best talent evaluators back in Reggie McKenzie. McKenzie left Green Bay for Oakland, but was fired yesterday. There could be a reunion in the works, and it would be a much needed boost for the Packers who lost Wolf and Hightower to the Browns. While McKenzie is mere speculation, the big news here is the coaching search.
"No, not at all," to Zach Gelb of CBS Sports Radio last week. "If I ever return to coaching it will only be in Cleveland."
Bruce Arians has stated he is not interested, and as the dust clears Arians may have been an appealing option, but not necessarily the most feasible one. Arians told a CBS radio "No, not at all," to Zach Gelb of CBS Sports Radio last week. "If I ever return to coaching it will only be in Cleveland." The Packers search is well underway, but most of the news we will get is strictly pesumtious as they will not be able to get a look at most candidates until their season is done. However, one week later who is still being connected, and who are the names emerging from the dust?
The Early Favorites
1. Josh McDaniels
Even before the Packers officially fired Mike McCarthy, Josh McDaniels was being linked to the Packers. Until something concrete changes McDaniels will remain one of the favorites to land the Packers jobs. However, much of the news around this link is will he give the Packers a chance, and will he commit the the Packers. Certainly last season draws a cloud over the situation. Despite what Tedy Bruchsci stated this would not be a hit to Rodgers, but could be a boost for his legacy. If Rodgers preforms better with Brady's guy then this is a clear win for Rodgers. The only downfall is if Rodgers does no excel under McDaniels. However, here nor there the going consensus is McDaniels is a name in the running for the Green Bay job, until someone else is hired or he goes somewhere else his name will likely be linked to the Packers. Sources have coordinators iterested in joining McDaniels in Green Bay. There is going to be a high level of skepticim around this hire for the Packers executives. Before hiring him there will likely need to be some assurance he does not go running back to New England anytime soon. (Likelihood: 9)
McDaniels gets a likelhood rating of 9 right now, there is little question that there will be a minimum of a phone call exchange between these two parties.
2. Jim Harbaugh
Harbaugh would be an interesting candidate, and may be exactly what the Packers need. Harbaugh is said to be interested in coming to Green Bay. One way this certainly helps the Packers is it would give the team a great chance to keep Mike Pettine as the DC. However, Harbaugh would bring a dynamic offense which was able to make Colin Kaepernick look good, and he certainly will have some tools to work with. Harbaugh could potentially be a better fit than McDaniels. He will come in with an established QB, a promising RB, and a handful of pass catchers which is likely going to grow this offseason. If any job can get Harbaugh back to the NFL its likely the Packers gig. There will likely be conversations between these parties. However, the question at hand is this a move to get Harbaugh some leverage with Michigan or is this genuine interest. Time will tell, but Harbaugh could be the best case scenario for Green Bay. (Likelihood: 8)
Harbaugh in my view only gets an 8 because of the question on how serious he is on leaving Michigan.
3. Eric Bieniemy
Outside of Harbaugh this seems like another candidate which makes a great deal of sense. He will likely get a glaring review of Green Bay from Andy Reid. This could be a low key hugh pick up for the Packers. While some have opined Bieniemy may be a little short on seasoning if he is not hired this year he won't be available next time the Packers are searching for a coach. (Likelihood: 9)
If the Packers do not bring him in for an interview they are missing out, he appears to be another coordinator poached from Andy Reid. If the Packers can't get Reid himself this could be the next best thing, if not better.
Ice Cold Stock But Still Lurking
4. John DeFilippo
His stock has dropped a little over the past couple weeks, but he is still an interesting prospect who adding could weaken the enemy. Caron Wentz turned into an MVP candidate under his watch, and until a few weeks ago it appeared he was making the Vikings offense into an interesting one moving forward. He likely is getting lower on the list, but he remains a name to watch. He was just fired by Minnesota so there are no hurdles. (Likelihood: 1)
Will his recently cooled stock move him down. I say there is a 50/50 at the moment he's in amazing standing on the Packers candidate chart. If the Viking can pull it together maybe his stock remains down. However, no one in Green Bay will likely complain if the Vikings struggle the rest of the season. He gets a 1 as it's unlikely they can justify hiring a recently fired coordinator.
Under Dogs
5. Zac Taylor
Taylor is sitting in the hot shot system right now, and many are penciling him as the next big thing. He is not lost on experiance he was the Dolphins OC in 2015 and Bengals in 2016. He is likely to get his hat thrown in the hat, but Taylor still appears to be an underdog for the Green Bay job. (Likelihood: 4)
I'm only putting Taylor because the news keeps linking him as an underdog, there really doesn't appear to be any chance the Packers bring him in at this point. Inteview is very well possible, but it doesn't look like a fit in the slightest. Taylor also makes sense for other jobs in the NFL.
6. Joe Philbin
The Packers are not 100% out the playoffs just like Joe is not 100% out of the running. If Joe can pull off the coupe here and the Packers sneak into the playoffs, this will look very interesting for his case. The deeper the Packers go under Philbin the more stock goes into his name. A few things work in his favor despite the fact he is no projected as a candidate. First, he has a long history with Aaron Rodgers. Second, he has a long history in Green Bay. Third, the Packers out of coutesy will give him an interview likely with little intentions to hire him. However, it's all about success, if he rallies this team over the Bears this week there is smoke to this debate. The final two games would be against the Jets and Lions. They need a little help, but that help is looking like it's on the way. (Likelihood 6)
Do I think Philbin is a realistic candidate no, but if the Packers make the playoffs his stock goes up. If they have any level of success in the playoffs the Packers are going to have a big decision on their hands. His stock can be assessed one game at a time. A loss to the Bears this Sunday sinks that ship for good.
7. Matt LaFleur
Interesting name here, interesting resume, but I would put the the favorites ahead of him, and his name will come up, but what are the changes he gets the job will remain to be seen. (Likelihood 2)
His success as a coordinator makes him a possibility, but there are too many better fits for Green Bay. Expect to see his name be in the hunt for other jobs.
Mentioned But Unlikely
Some other names which have been brought up, but really don't see to bear any fruit include Nick Saban, Andy Reid, Sean Payton, Pat Fitzgerald, and Doug Peterson. All of these names have a clear hurdle for the Packers, stable employment. While they have been mentioned the names above are far more likely candidates than these ones. Saban is doubtful to leave Alabama. Pat Fitzgerald possibly has a safer job in Evanston than Saban in Alabama. Reid is linked because he has long been linked to Green Bay. His interest would be to finish his career with Aaron Rodgers, Reid comes home, gets a street names after him, and cements his name in Packers lore. What would make this possible would be #3 on our list. The Chiefs would only be comfortable with this if they were to think Eric Bieniemy is their guy moving forward. Payton was a candidate before. However, none of these names are likely and would be long stretches for the Packers. However, they have been mentioned. Also, I'm not buying on Lincoln Riley either.
---