Why Would the Phillies Add McCutchen?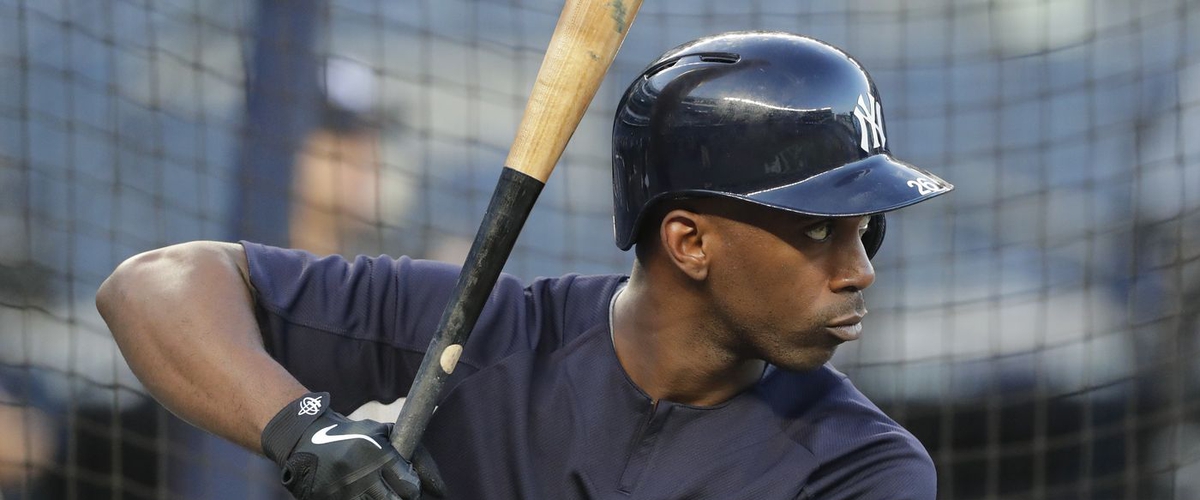 While there is plenty left in the bat of Andrew McCutchen, the deal the Philles made with him seems perplexing on the side of the Phillies. Coming in a three years and $50 million, Andrew McCutchen had 50 million reasons to sign. Certainly, his bat and his leadership will help this team, but it appears the team is oblivious to their biggest need, and they certainly did not improve on this. Last season only two teams performed worse than the Phillies in the field. They were the only contenders in the bottom 5 in the league, and they fielded the NL's worst defense in the game. The team collectivly held a -45.6 value in the field, and McCutchen does little to improve this. McCutchen still a serviceable player in the field is not going to hold this value much longer. For McCutchen he followed the money onto a promising team, for the Phillies they added an aging superstar to their awful defense. Mind you this is a team with loads of defensive liabilities and McCutchen while not a liability certainly is not longer a Gold Glover either. While there is no question McCutchen is an upgrade for this team offensivly on a team which needed good bats in the outfield, will McCutchen hold his value with his glove should be the concern for the Phillies.
So lets dig into this a little deeper of the Phillies starters last season only Scott Kingery and Jorge Alfaro posted positive defensive values last season. This team is full of liabilities in the field starting with Rhys Hoskins, Carlos Santana, these two make Maikel Franco look like a Gold Glover. They dodged a bullet shipping off Carlos Santana to the AL. While it has not been announce McCutchen likely slots into right field, but this could change. Would they put him back in centerfield? Doubtful, McCutchen hasn't posted a positive defensive value since 2015. He seems destined to play the corners. Centerfield he is a liability to play, his DRS for the past three seasons was -52 DRS. To think he would be able to be of any value in centerfield would be foolish. Right field seems to be his best spot, but there is already a decline in his performance as well. While he posted a +2 DRS in right field his UZR took a hit and it's starting to show he's not going to get better defensivly. While I certainly can see the motivation for the Phillies to add his bat to a team whose second best outfielder posted a 0.9 WAR, does adding McCutchen make the Phillies better?
In the sense that he is an upgrade over what the Philles have, yes, McCutchen is a huge upgrade. If he played the full season with the Phillies he is likely hands down their second best position player, but time is not on his side. McCutchen is 32 years old and his defensive ability is already deteriorating. While his bat has reamained consistent one has to ask was this the best fit for either side. On paper McCutchen would have benefited from going to an AL team where they could have ensured his value. Worst case they could have rode out his last year of a three year contract with his leaning towards the DH. While it may not be what McCutchen wanted he certainly could have benefited from this. Sure they get better by getting Hoskins out of left field, well maybe, in only 310 innings Hoskins has shown an inability to field this position as well.
At the moment the Phillies outfield is looking like left to right Herrera-Quinn-McCutchen. One expects them to potentially make another addition to this outfield even if it's not Bryce Harper.
Herrera DRS in LF: 0
Quinn DRS in CF: 0
McCutchen DRS in RF: 4
The only defensive upgrade they really received in the outfield appears to the relief that Rhys Hoskins is not out there anymore. Last season all three current projected starting outfielder posted a minus defensive value. Herrera on paper seemingly had a down year, but we will have to see. However, what can't be overlooked here is McCutchen's glove work isn't going to hold up, his ability to make the plays he once did are no longer there. While the team was in need of an upgrade in their outfield, this move doesn't seem to move the needle that far foward.
While a team does not need to be an elite defense to win games, they certainly can't be a liability. This is exactly what the Phillies have built here. Across the diamond their team is weak defensively. While the off-season is far from over, they have added Jean Segura who is an average defender, but next to his Phillies peers will look like Ozzie Smith.
Last season the team posted a collective 6 DRS, and while defensive woes can be overcome, they essentially dealt away one offensive aging for another when Santana was dealt away. Often we see teams try and contend, but ignore the importance of glove work. Certainly, Aaron Nola would love an improved defense behind him, Jake Arrieta can tell you the wonders of having a good one. While the offseason is far from over, the Phillies will certinaly want to find ways to address this is they seek to compete with the likes of the Cubs, Brewers, Dodgers, and Brave in the National League.
---