PED's and the Hall: The Case for Sammy Sosa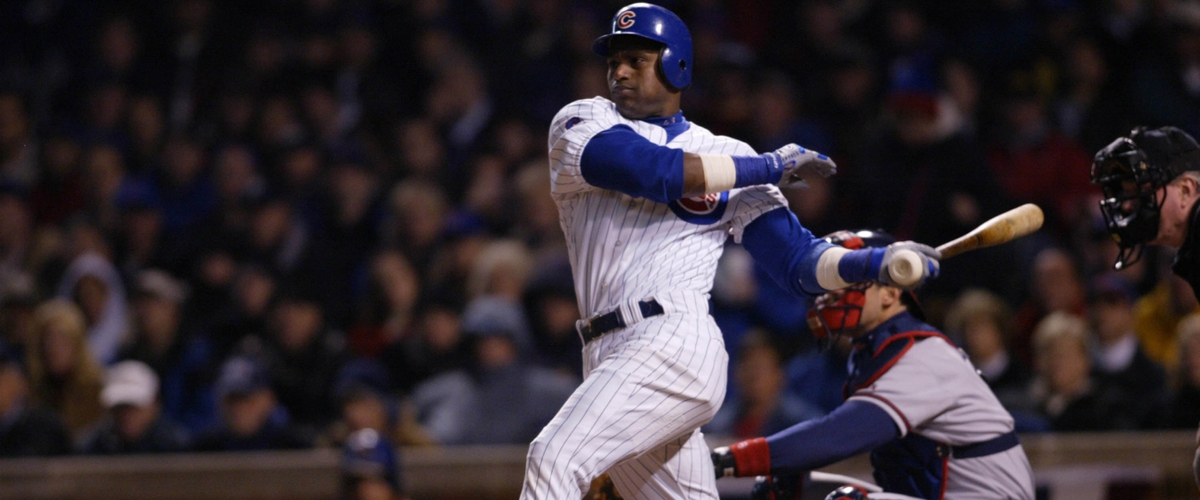 Between 1998 and 2003, there was no more dominant of a slugger in all of baseball, while many will try to argue this the numbers speak for them-self. His 332 home runs over this span out ranks an array of sluggers over this span. His 332 home runs was almost 50 more than the next closest player. Factor in his 808 RBI's was first beating out the next closest by another 50. His Isolated power ranks third and his slugging percentage ranks third as well over this span. No one can deny the dominant force Sammy Sosa was over this span. Despite the fact, Sosa is linked to steroids, he and Mark McGwire saved the game of baseball. If it was not for the 1998 home run chase there is a chance we would not be seeing the likes of Mike Trout, Kris Bryant, Clayton Kershaw, and Bryce Harper. Baseball was becoming sour in the mouths of Americans, and they are hurt by the lockout which occurred just a few years earlier. Baseball may have survived, but it may not have been the same game we know today. Despite what your opinion on Sammy Sosa is, no one can deny that he still has a very compelling case to enter the Hall of Fame.
Home Runs
Sammy Sosa is on the edge of being eliminate from the Hall of Fame ballot and that would be an absolute shame. Sosa ranks 9th all time in home runs, Jim Thome should be in this year or the next, Albert Pujols will be a first ballot Hall of Famer, and thus leaving only Alex Rodriguez and Sammy Sosa as the only two 600 HR club members without a clear path to the Hall of Fame. Only Hank Aaron and Babe Ruth have hit more home runs than Sammy Sosa. How pure those home runs were is up for debate, but the general public was cheering and rooting them on between 1998-2003, and they followed with the utmost vigilance in 1998 as both Sosa and McGwire chased Maris. Those home runs brought back a renewed interest in the game of baseball.
JAWS/WAR
Sosa ranks 19th all-time in JAWS among right fielders, and that placed him just ahead of Dave Winfield. The median JAWS for right fielders is 58.1. However, this has not been the overall standard for Hall of Fame right fielders. Likely to enter the Hall this season is Vladimir Guerrero with a 50.2 JAWS, and add in Elmer Flick, Enos Slaughter, Willie Keeler, Sam Rice, Harry Hooper, Kiki Cuyler, Chuck Klein, Sam Thompson, and King Kelly to this list of right fielders with JAWS below the median. Oh and you can also add Tony Gwynn, Paul Waner, and Sam Crawford to that list as well. Vlad Guerrero will surely be the next one who breaks this trend. Sosa and Guerrero's career WAR are almost on par with each other, Vlad having the slight edge 59.3-58.4.
What help his Hall of Fame case is his WAR7 which measures the average WAR of his 7 best seasons. Sosa ranks 12th on this list the only players who rank ahead of him in this category who are not in the Hall of Fame are Shoeless Joe Jackson (banned from the game) and Larry Walker who has a compelling case as well.
Accolades
While I am not big on using accolades to highlight one's Hall of Fame case they are often the icing on the cake for some candidates. Sosa a 7x all-star ranks in the top 20 among right fielders. He is an MVP winner, 6x Silver Slugger, and was in MVP voting 9x. Between 1995-2002 he received at least five votes for MVP, and finished in the top 10 in voting 7 out of those 9 years.
Other Merit's
Sosa ranks 25th all-time among right fielders with 2,408 and his hit total sandwiches him between Hall of Famers Enos Slaughter and Reggie Jackson. Only eight players who have more hits did not make the cut, but within that list are three likely Hall of Famers Ichiro, Vlad Guerrero, and Gary Sheffield.
Sosa ranks 9th among right fielders in runs batted in, and only Gary Sheffield has more RBI's and is not in the Hall of Fame. His career .273 BA is not a deal breaker and it slightly higher than Reggie Jackson's. What could hurt Sosa in the long run is is low OBP which would be the worst among Hall of Fame right fielders, the next lowest would be Dave Winfield's .353. However, what could save Sosa's case is his career OPS, while not astronomical, his OPS ranks higher than 15 other right fielders in the Hall of Fame. If inducted he would rank 9th among Hall of Fame right fielders. His OPS+ is in the same range as other Hall of Fame right fielders Ross Youngs, Roberto Clemente, and Dave Winfield.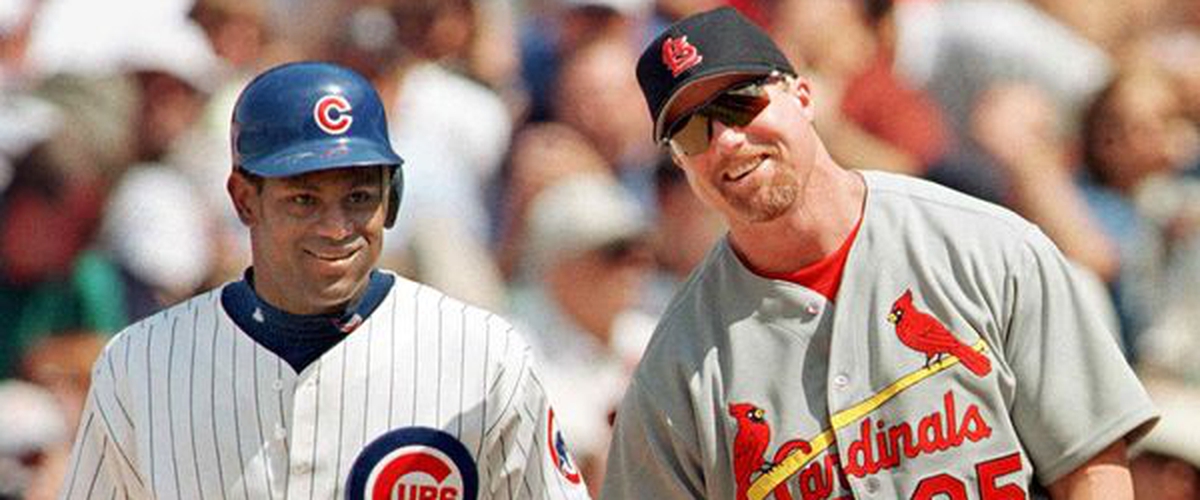 Contribution's to the Game
If for nothing less than this beginning in 1996 baseball attendance was staggering, and when the ball started flying again it went up. The average attendance between 1995-96 was 26,074. Baseball certainly would have managed to somewhat stay afloat. However, beginning in 1997 the ball started to fly a little more and from 1997-1999 attendance rose to and average of 28,824. This was a 2,750 jump in average attendance.
Again, I know I wrote "saved" the game, but I will use it lightly, they were not the only superstars at this time and plenty of stars such as Jeter, Griffey, Glavine, Maddux, and Jones could have kept the hearts of true baseball fans going. Factor in the new expansion teams, and the dramatic 1997 world series, their contribution can arguably be minimized. However, the 1998 season put baseball back at the top for that whole season Americans may not have been able to get to the game, but they woke up the next morning to see who hit the next home run. While baseball fans are resilient and the game could have managed, but the 98' season had a special vibe. You had two guys from two different culture, chasing a record, and if this was not sweet enough they were rivals. Sosa became kind of a feel good story, and a source of hope for many players. He played the game with passion. However, he came from the bottom, growing up in a poor family in the DR.
While Sosa's career started slow he would go on to 12 straight 45+ HR seasons. They helped the game in two ways, one they never envisioned, the other was what they hoped for. Their run brought into question the use of steroids in baseball, which in term helped the game get clean. While this certainly does not help his case, the other does. 98' marked that baseball was officially back, and it recaptured the hearts of Americans.
Wrapping Up
While Sosa's legacy will be forever tarnished by steroid scandals it's almost a shame this is what he is most often known for. He was one of the games biggest contributors following the 94' strike, and without the 98' season baseball could have been a game which gradually spiraled downward.
Scandal aside Sosa has a compelling argument to enter the Hall of Fame. While no where near a first ballot candidate, his numbers compete with the best, and his dominant reign between 1994-2003 was simply phenomenal. The slugger ranks 9th all time in home runs and was one of the driving forces of 2003 Cubs teams which was oh so close to breaking the curse. While his legacy will be forever tied to to PED's one day Sammy Sosa should only be a home run hop away from baseball's greatest honor.
Final Verdict: Sosa is a fringe candidate and while his many of his numbers could justify an election, other's call his candidacy into question. If Sosa gets in it will either be in a down ballot year or via veterans committee.
---