The Curious Case of Billy Hamilton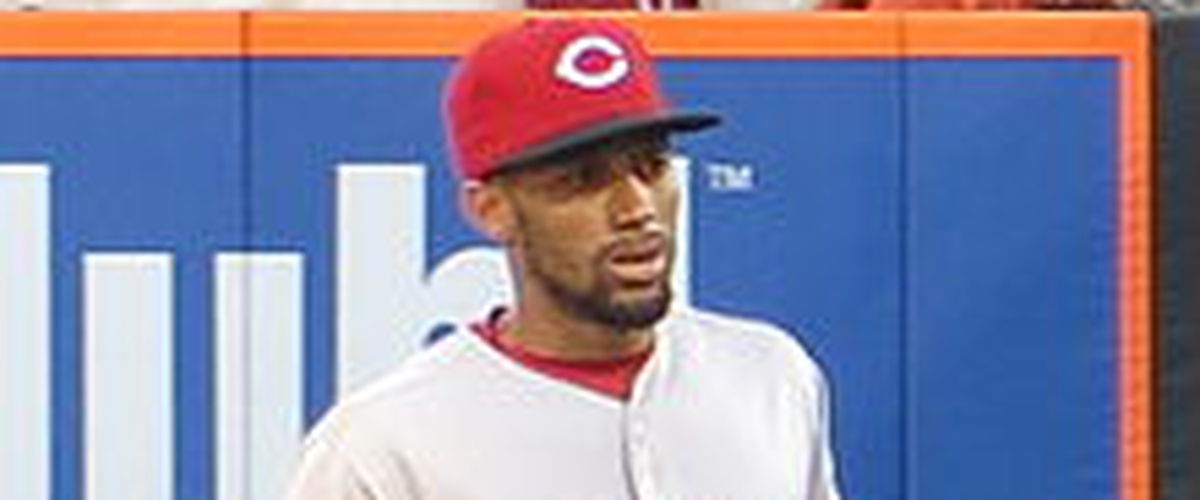 A lot of speculation is circling Cincinatti Reds speedster Billy Hamilton, while Hamilton may share the name with Hall of Famer and fellow speedster Billy Hamilton, the two players couldn't differ more. A lot of people seem to get blown away by the speed of Hamilton, and forget about the obvious holes in his game. While Hamilton may end up being a virtual lock to steal 50 bags a season, his numbers could be much higher if he could put the ball on the ground. In the popular movie Major League II, we see Willie Mays Hayes trying to develop his power-stroke, but his success hindered on his legs not his bat. The Reds or which ever team Hamilton plays with next season do not need Hamilton to do anything, but get on base. A man with potentially the best speed in baseball will be bagging groceries in the near future if he can not improve on his mediocre .298 OBP.
While many teams will ooh and ahh at the speed of Hamilton, he's going to be a hard sell to any team. He's a player with plus speed, but can not lead off. His value becomes limited in the lower slots in the order. Hamilton strikes out about 20% if the time, which is not horrible, but he only walks about 6% of the time which again can be overlooked with you have the power of Javier Baez, but when your job is to get on base and run, this is unacceptable. However, rumors around the league continue to swirl Hamilton is a sought after asset.
When Hamilton can put the ball in play he is more than likely to reach base, but that's when he puts the ball in play. His BABIP is a career .305 indicating when the ball is in play he's likely to reach base, but his batting average shows he rarely puts the ball in play. Somewhere along the line you would think he would have mastered the occasional drag bunt. While he has used this maneuver a few times, not nearly enough. Hamilton if he could figure it out could at a minimum be a Juan Pierre type player. Pierre was not an on base machine, but his career OBP was .343 over 40 points higher than Hamiton. Both players share a similar skill set. The biggest difference between Pierre and Hamilton is Pierre only struck out around 5.8% of the time, Hamilton again is around 20%.
Now this seems like it would be minor, but Pierre while never a truly elite player knew his speed was his biggest asset. If Hamilton can strike out less, and put more balls in play chances are he get on base more. Not to mention his only real value is at the lead-off. Striking out 20% of the time does your team no favor, even if your not getting on base you need to at a minimum work the count. Pierre saw around 2,200 pitches a season on average, where as Hamilton is averaging 1,673. Last season he improved on this, but he's not doing so effectively as his OBP fell to .299 last season.
If Hamilton can come close to the numbers Pierre produced offensively he can be the impact player people expected him to be. His defense is above average and wander into the Gold Glove caliber range at times, something Pierre could never boast. Last season he posted 9 DRS and a 7.6 UZR. His 2016 numbers were stellar. Hamilton still only 27 years old can reverse this trend, but he has got to improve or else he will simply be a guy who plays good defense and runs fast. Eventually, this will not be enough to warrant an everyday spot on the lineup card.
---