What Adding Longoria Means for the Giants?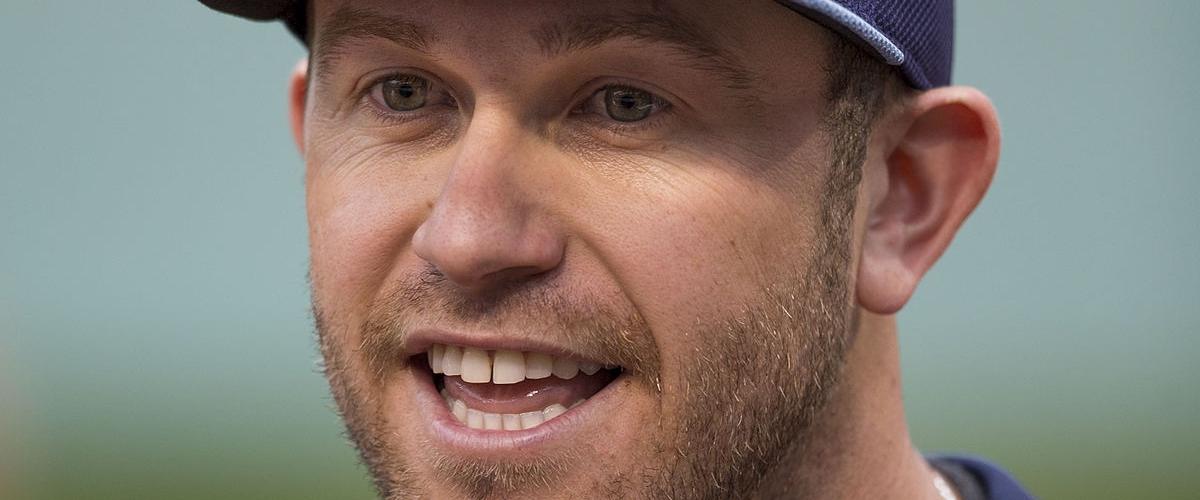 Four years ago and this would have been one of the biggest moves in baseball, Evan Longoria is now a San Francisco Giant, and it's an upgrade at a position the Giants struggled with last season, but at the same time this is not the Evan Longoria who at one point looked like he was on the fast track to Cooperstown. The Tampa Bay Rays bid farewell to their franchises best player, and closes the door on an era which saw a number of year of prosperity large in part due to their superstar third baseman. Since 2013, Longoria's numbers have cooled, and while a change of scenery may be good for Longoria, this seems like a move that was more out of desperation that out of necessity. However, on the flip side if Longoria can return to anything close to his old self the Giants not only have a steal but have revived the careers of one of the premier third baseman in the game.
Is Longoria an Upgrade?
In short, yes, but the Giants third base situation was kind of like walking into a JC Penney they hand you the keys and say "here you and try and make it work" their best production came from Eduardo Nunez who is best suited as a utility player. Longoria at a minimum provides an everyday option for Bruce Bochy to work with. Again, this was a team which started 9 different players at third last season Nunez (49), Sandoval (38), Tomlinson (24), Arroyo (22), Gillaspie (20), Jones (18), Hwang (15), Hill (7), Calixte (5), Slater (1). Longoria is better than a handful of these players put together. According to Baseball Reference, the Giants posted a league-worst -3.5 WAR. Longoria represents a significant upgrade both offensively and defensively, but how much of one is he going to be will depend on which Longoria shows up. Last season he posted a solid WAR, but he hasn't played at an MVP caliber level since 2013, and the Giants don't need that to upgrade, but they will need that for them to contend.
Was He the Best Option?
Keep in mind Todd Frazier and Mike Moustakas are both on the market, while this doesn't clear Denard Span's deal, I don't know if you can justify adding Longoria over signing either player, especially Frazier who posted a 3.0 WAR and likely gets paid close to half the salary Longoria will make. Frazier had the better season defensively and offensively. Frazier posted a .344 OBP to Longoria's paltry .313. Frazier hit 27 home runs to Longoria's 20. While Frazier only had 76 RBI's to Longoria's 86, the White Sox were the third worst team in terms of OBP.
Defensively both players appear about the same in advanced metrics, last season, Longoria edged Frazier by 1 DRS, 11-10. However, Frazier edges Longoria in terms of UZR 6.7-3.2. Not to say Longoria is not an upgrade, but he's not the same Gold Glove/MVP Caliber player anymore.
Longoria Comes With a Risk
He posted some of the worst numbers of his career last season, but the Giants didn't give up much to acquire him either. The Giants don't appear to think they need to rebuild, but need to retool. However, there is a potential high reward which could return, Longoria is just one year removed from a 36-homer campaign. However, lets not sugar coat things Longoria is 32, showing signs of decline, and the Giants finished last season 40 games back of the Dodgers with a roster with very little sustainable youth.
Wrapping Up
For Tampa this marks the end of an era, out the door goes their greatest player in franchise history. He was instrumental to the success the team saw over the past decade, but a team without resources to add and clearly behind the Yankees and Red Sox retreat into rebuild mode and bid farewell to one of the best.
Longoria is still a plus player, but nowhere near the player, he was a few years ago. We may never see the Longoria of old, but make no mistake while there may have been potentially better options, Longoria is still an above average player capable of putting up solid numbers. While Longoria is a clear upgrade and is still capable of being a highly productive player, still, one has to wonder why they didn't inquire more into Todd Frazier, maybe Frazier is set on remaining on the east coast, in that case, this was a great move. What bodes well for the Giants on this move they shredded Denard Span's salary, and have a clear upgrade at a position of need, but they also have a player who is locked into a deal until 2022, and his best days appear behind him. Even if Longoria returns close to his old form, the Giants are and an aging team who just added a 32-year-old player under contract until age 37. As a fan of the game, fan of Longoria, and a baseball purist I would love to see Longoria return to his former glory, but odds seem against that. Despite all of this the Giants still remain a team which appears below par in a division which features the reigning NL Champions and the Rockies and Diamondbacks on the rise.
---