Gettin' Witchy Wit' It - Melissa Joan Hart To Drive Pace Car at Martinsville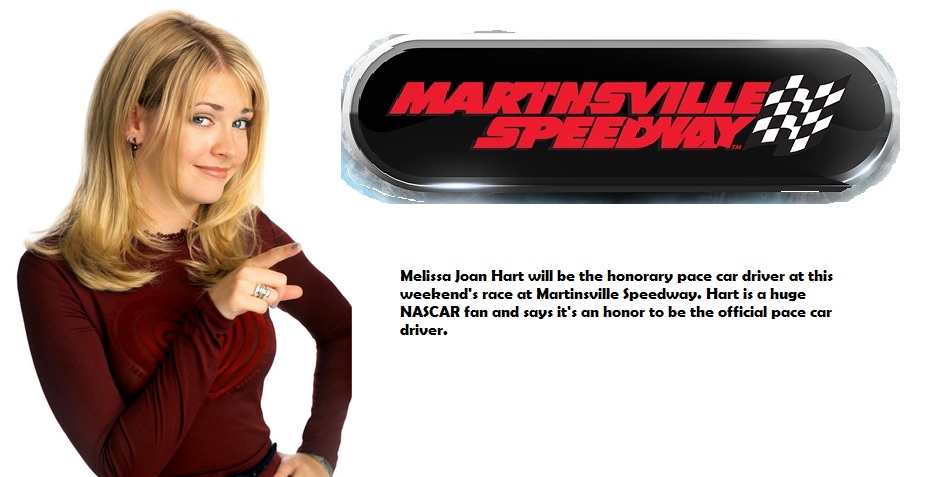 Sunday's STP 500 will mark a fast end to a big weekend for Melissa Joan Hart.

On Friday the actress's latest film, God's Not Dead 2 hits the theaters and on Sunday she will lead the field to green as the Honorary Pace Car Driver at Martinsville Speedway.
"I am beyond excited to be the Honorary Pace Car Driver for STP 500 at Martinsville," Melissa said. "I've done some racing in the past, but this will be the first time that I've had the chance to drive on a NASCAR track and to be leading the field to green is really going to be awesome.
"I have been a huge NASCAR fan for years and being able to participate in a race on this level is an honor."
"To be able to have Melissa drive the pace car is a no-brainer for us," Martinsville Speedway President Clay Campbell said. "Not only will many of our fans recognize her, but she is also a big NASCAR fan. It's great anytime you can have both of those come together."
The STP 500 Sprint Cup Series Race is on Sunday, April 3. Tickets start at $55.

---