The Best $25.00 You'll Ever Spend - Win Dale Jr's Sweet Ride For Charity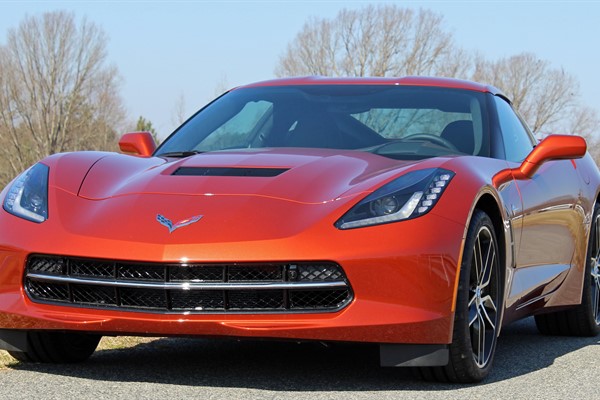 Through the "Win Dale Jr.'s Ride" raffle, fans can purchase a $25 ticket beginning on April 1 at www.windalejrsride.com for the opportunity to take home Earnhardt Jr.'s own 2016 Chevrolet Corvette Stingray Z51 Coupe 3LT in Sunrise Orange. TDJF will offer 8,888 tickets for the raffle with proceeds benefiting the more than 70 charities it supports.
"The Win Dale Jr.'s Ride raffle has been very successful for The Foundation over the years," said Kelley Earnhardt Miller, vice president of The Dale Jr. Foundation. "This event is popular among our fans and we're tremendously grateful for their support. The tickets have sold out for the past two years and the program has helped raised more than $1 million for the Foundation since 2011, which in turn has enabled us to help many people at the state and local level."
The winner will be notified on Monday, Oct. 3, and a date will be determined to have Earnhardt Jr. personally hand over the keys in a private meet-and-greet at JR Motorsports. TDJF will also cover all taxes associated with the Corvette.
"We are excited to be able to offer this again in 2016," said Earnhardt Jr. "It's a great opportunity for The Foundation to raise awareness for our mission, and the Corvette is such an iconic car. This program has grown so much the past few years and our fans have really made that happen by purchasing tickets to help us make this a win-win for everyone involved."
A pair of additional winners from the raffle will also be selected to receive second and third-place prizes. Second place, and a guest, are entitled to be honorary pit crew members with JR Motorsports at the 2017 NASCAR Xfinity Series event of the winner's choice. This package includes pit and garage access, a hauler tour, a tour of the pit box, a VIP gift bag and a travel allowance.
Third prize is pit and garage access and a travel allowance for two to the 2017 NASCAR Xfinity Series May event at Charlotte Motor Speedway plus a $200 shopping spree at the JR Nation Retail Store. In addition, TDJF will make a donation to a food bank in each of the three winners' hometowns in their honor.
Due to restrictions on non-profit raffles, residents from the following states are excluded: Alabama (AL), Hawaii (HI), South Carolina (SC) and Utah (UT).
---