None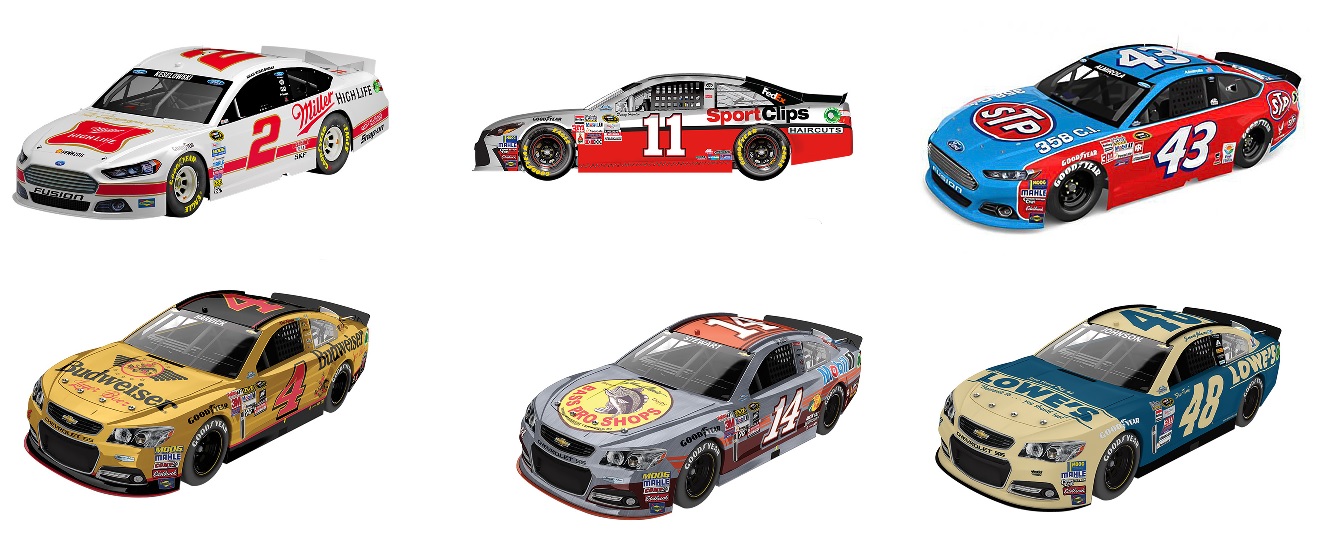 NATHAN E. WEBSTER III
Darlington Raceway is known to many as "The Track Too Tough To Tame." Many drivers have earned their Darlington "stripe" at the track also known as "The Lady in Black"
Terry Labonte, who won his first NASCAR race at Darlington in 1980, will be the Grand Marshall for the Bojangles 500 on September 6th. This is the first time since 2003 the race will run on Labor Day Weekend. He will give the command to start the engines along with Bojangles' CEO Clifton Rutledge.
"Darlington is where I won my first race and my last, and I'm honored to serve as Grand Marshal for the first time at the Bojangles' Southern 500," Labonte said according to an article on DarlingtoRaceway.com "I love the Labor Day tradition, and Darlington always brings back special memories for me. I look forward to being part of such a historic weekend for NASCAR."
Bringing back special memories from the years of 1970-1974 will also be on the agenda with several drivers going with throwback paint schemes from those years. Aric Almirola will run the classic Richard Petty blue and DayGlo red paint scheme from 1972. Brad Keselowski will run Bobby Allison's 1975 Miller Highlife paint scheme. Kevin Harivck, defending champion, will have fans mumbling "black and yellow, black and yellow" as he drives the classic black and gold colors from the first Budweiser Can purchased.
Tony Stewart has never won at Darlington. But if he does next week, he will be bringing his Stewart-Haas Racing #14 to victory lane with an original Bass Pro Shops Logo from the 1970's
History In The Making
May 9, 1970 – Richard Petty flips four times on the frontstretch and suffers a broken shoulder. This brought on the addition of the driver's safety net.
September 6, 1976 - David Pearson wins the Southern 500 and the Triple Crown, made up of three of NASCAR's prestigious races – Daytona, Charlotte and Talladega.
April 3, 1977 – Darrell Waltrip, known to his fans and fellow broadcasters as "DW", won his first Superspeedway race. He is famous for coining the phrase "Boogity Boogity Boogity, let's go racin' boys!" (and Danica)
April 4, 1982 – Dale Earnhardt Sr. breaks a 39-race winless streak and wins the Rebel 500 (now the Southern 500)
June 27, 1990 - Filming for the movie "Days of Thunder" begins at Darlington. The movie features Tom Cruise, Nicole Kidman, Randy Quaid and Robert Duvall. Cruise's character, NASCAR driver Cole Trickle, wins his first race at Darlington Raceway.
THE DARLINGTON "STRIPE"
---